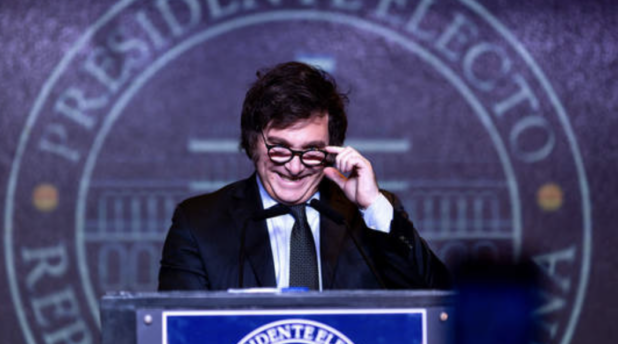 It doesn't really matter if you're raping sluts and throwing homos off of roofs if you're going along with the American global agenda.
If all it took to be "based" was to have right-wing social policies, then CIA-funded terrorist groups like ISIS would qualify.
RT:
Argentina is not planning to become a member of BRICS on January 1, Diana Mondino, senior economic adviser to the country's president-elect, Javier Milei, told Sputnik Brazil on Monday.

The invitation to join BRICS was approved in August and extended to Argentina, Egypt, Ethiopia, Iran, Saudi Arabia, and the United Arab Emirates. The current alliance consists of Brazil, Russia, India, China, and South Africa.

"I don't know why there is so much interest around BRICS," Mondino said, adding that it's unclear how joining the group would benefit Argentina.

The candidate for Argentine foreign minister also said that the country's government will "analyze" if joining the organization promises advantages.

Milei, who beat Economy Minister Sergio Massa in Sunday's presidential runoff, had previously voiced opposition to joining BRICS. He has also expressed marked reluctance to support economic ties with China and Brazil while planning to work toward economic rapprochement with the US and Israel.
Oh.
With Israel too, huh?
Yeah.
Okay.