So, far-right, huh?
Let's go ahead and check into that…
CNN:
Javier Milei has won Argentina's presidential elections in provisional results, wrenching his country to the right with a bombastic anti-establishment campaign that drew comparisons to that of former US President Donald Trump – all against the backdrop of one of the world's highest inflation rates.

His rival Sergio Massa conceded the run-off vote on Sunday evening in a brief speech even before official results were announced. "Milei is the president elected for the next 4 years," said Massa, adding that he had already called Milei to congratulate him.
Das rite, Massa.
Now you be calling him "Massa,' huh?
Milei's victory marks an extraordinary rise for the former TV pundit, who entered the race as a political outsider on a promise to "break up with the status quo" – exemplified by Sergio Massa.

His campaign promise to dollarize Argentina, if enacted, is expected to thrust the country into new territory: no country of Argentina's size has previously turned over the reins of its own monetary policy to Washington decisionmakers.
Wait.
What?
In the current year, his plan is to dollarize the economy?
To turn it over to Janet Yellen?
Shortly after the results were announced, Milei was greeted by cheers and thunderous applause from his supporters as he took to the stage and gave a fiery speech, pledging to take the country into a new political era.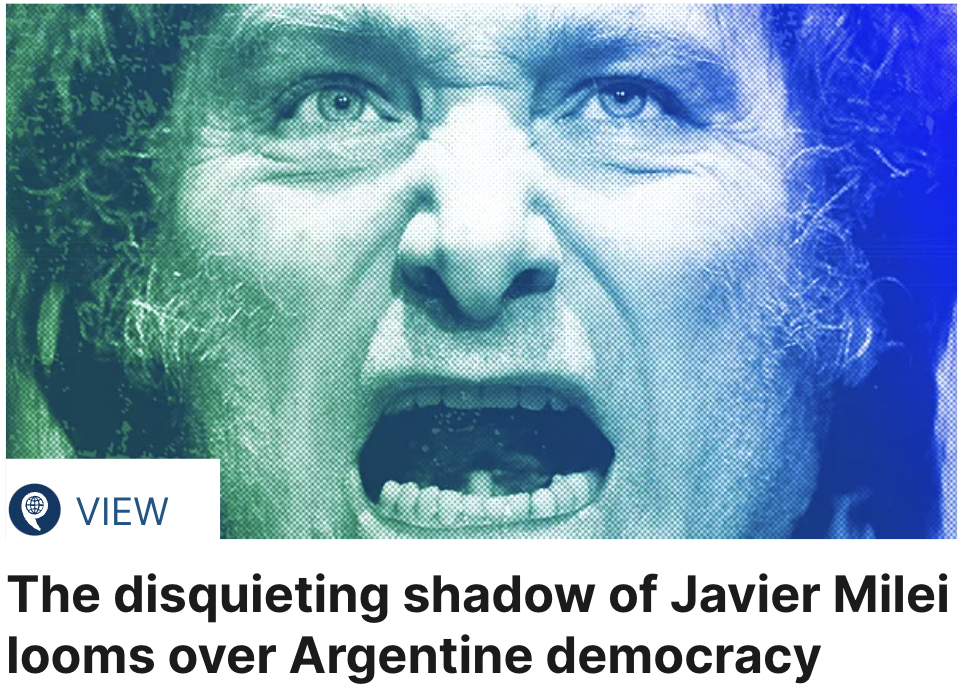 "Today we turn the page on our history and we return to the path that we should never have lost," Milei said. "Today we retake the path that made this country great."

Milei, a social conservative with ties to the American right, opposes abortion rights and has called climate change a "lie of socialism." He has promised to slash government spending by closing Argentina's ministries of culture, education, and diversity, and by eliminating public subsidies.
Yeah, okay… I mean, I think everyone agrees with that…
"Make Argentina great again!" Trump posted on his platform Truth Social Sunday, in reaction to Milei's win. "I am very proud of you," he wrote.

…

Echoing the Trumpian slogan, 'Drain the swamp', Milei's supporters shout "¡¡Qué se vayan todos!!" which translates as "May they all leave!" – an expression of fury at politicians from both sides of the spectrum. Argentina's left is currently in government, following rule by the right from 2015 to 2019.

Outside of his controversial plan for dollarization, Milei's political program includes slashing regulations on gun control and transferring authority over the penitentiary system from civilians to the military; both measures part of a tough-on-crime approach. He proposes using public funds to support families who choose to educate their children privately and even privatizing the health sector, which in Argentina has always been in public hands.
Okay…
Several outspoken comments landed Milei in hot water, without deterring his most ardent supporters. He triggered an uproar when it appeared Milei was in favor of opening a market for organ transplants, although he later retracted his declarations. He was similarly forced to apologize after calling Pope Francis, who is from Argentina and is seen as an icon of progressive politics in South America, "an envoy of Satan" in 2017.
Well.
We like to hear that.
The candidacy of Massa, a lifelong politician, came to represent Argentina's political establishment over the course of the race against Milei. Inflation reached painful heights during his tenture as economy minister, at 142% year on year, but Massa argued that the current government's actions were working to temper the pain – an argument that failed to convince voters exhausted by a cost-of-living crisis.
I'll bet you this article was written by a woman.

Oh, jeez. That's a crowded byline there.
I was about to make some sexual innuendo about Heather Chen and then zoomed in: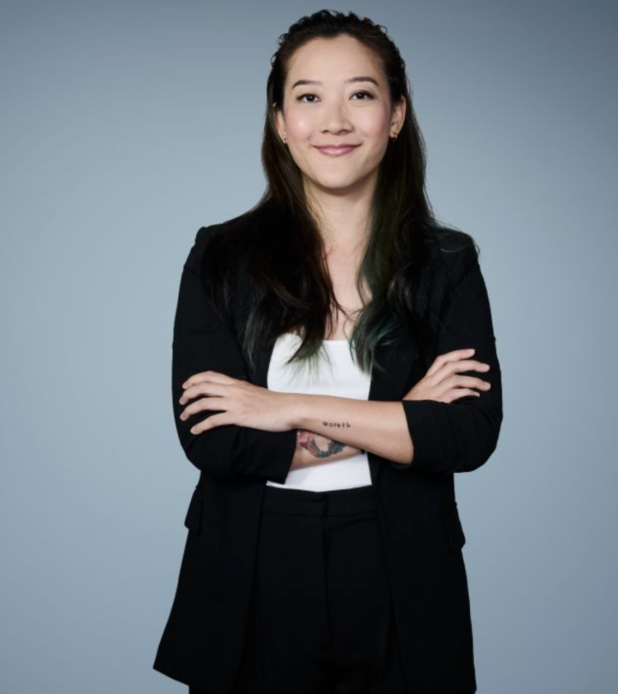 Ruff, ruff!
Please don't take this shit to Asia, Jews. Men need to have something to aspire to, something that we want to shape our own women into.
Wait. Right.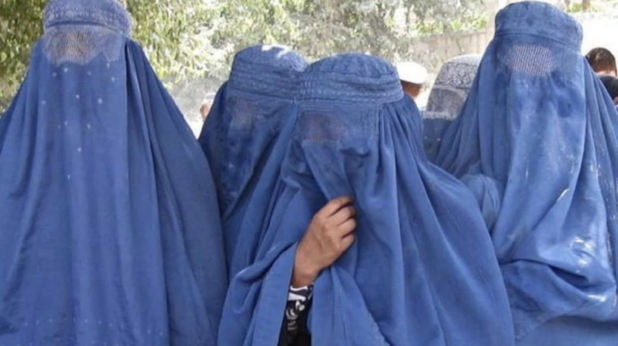 Yeah, we don't need the Asians.