Pomidor Quixote
Daily Stormer
September 11, 2019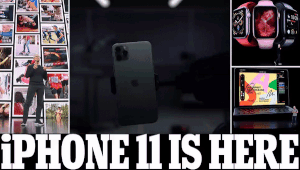 ULTRA WIDE
The disgusting faggot Tim Cook loves anuses so much that he added an additional one to the back of the iPhone and called it "a new model."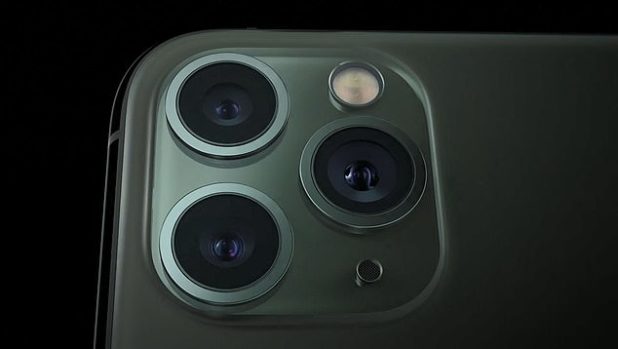 The new iPhone 11 sports 3 anuses on its back and can go "ultra-wide."
This really is Progress.
Apple has finally revealed the newest designs in its iPhone lineup.

The firm unveiled the iPhone 11 at the Steve Jobs Theater in Cupertino on Tuesday, showing off a handset with a 6.1-inch display that will come in six colors: purple, white, yellow, green, black, and Product Red.

Apple also showed off its new premium model, the iPhone 11 Pro, which will come with either a 5.8-inch or 6.5-inch display.
The iPhone 11 Pro is a professional phone for hardcore bugmen goyim who can't be pleased with anything but the highest quality technology — unlike the normal iPhone 11, which is just a casual phone for conformist people with no ambition in life.
The stainless steel device boasts three cameras and will be available in four colors, including the new Midnight Green, all with a matte textured finish.

And, it will feature the new A13 Bionic chip, making for what the company says is the most powerful and most advanced' series of iPhone yet.

…

Apple reserved most of the fanfare for the highly-anticipated iPhone 11 Pro, unveiling the device just over an hour into its presentation.

The Pro design features surgical grade stainless steel with a machine glass backing and matte textured finish.

Its has an OLED, True Tone display that achieves 1,200 nits – a unit of luminescence – meaning pictures will be ultra-clear, and ultra-bright. It is essentially a 'Mac Pro display being built into iPhone,' the company says.

iPhone 11 Pro will also have Super Retina XDR display and spatial audio sound, thanks to Dolby Atmos.

The device itself is also 15 percent more energy efficient, according to Apple.

It boasts the new A13 bionic chip and the firm says it now uses 'machine learning all throughout the iPhone,' with a low-power design and the ability to conduct 1 trillion operations per second.
Finally! One trillion operations per second is just what busy women need to farm their social media likes faster. Scrolling that Instagram feed will become a smoother, much more pleasurable experience, and swiping left and right will be much more rewarding with this new chip.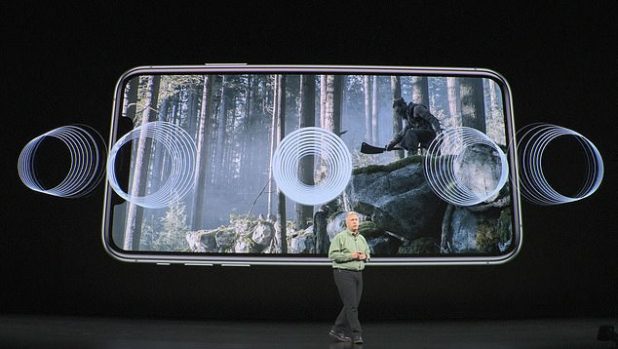 iPhone 11 Pro
The improved energy efficiency of this new model means that goyim will be able to fight against Climate Catastrophe by using their iPhone 11 phones while they signal their moral superiority to others who don't own an energy-efficient iPhone 11 and are thus literally killing the planet.
With 8.5 billion transistors built in, it's high performance meets low power. That means you won't lose out on battery life, according to Apple.

The Pro battery will allow for four more hours of battery life per day on the 5.8-inch model and up to five more hours per day for the Max.

Its trio of cameras combined with the neural engine of the A13 chip will make for better photo capabilities than ever.

iPhone Pro models will be able to take wide and ultra-wide angle photos, and it a 2x telephoto lens.

The combination means you can 'take all three shots from one vantage point,' Apple says, for both up close and and wide views.

iPhone Pro also introduces a new image processing system called Deep Fusion, which the firm says is 'computational photography mad science.'
Science? Say no more.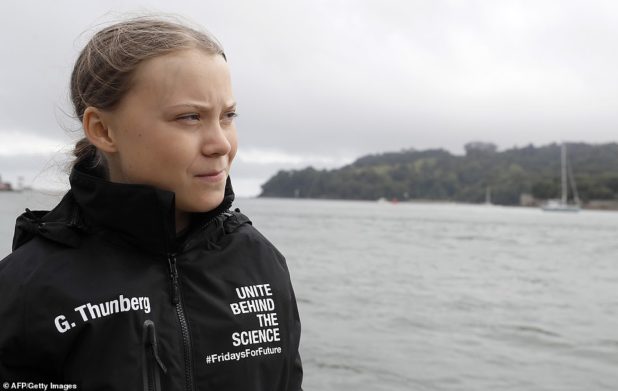 The iPhone 11 Pro is now officially Greta Thunberg's choice.
Pre-orders for the iPhone Pro and iPhone Pro Max will begin this Friday, Sept. 13, at 5 a.m. PDT(8 a.m. ET) starting at $999 and $1099 respectively. The phones will begin shipping on Sept. 20.

Apple also introduced the more affordable iPhone 11, which starts at $699. As expected, the handset leans heavily into its camera features.

The aluminium-glass handset has a dual camera system, boasting a 12-megapixel camera that can switch from wide to ultra-wide, offering up to a 120-degree field of view.
Cheaper and only two black holes on the back? That's the model for losers.
We don't need that.
It also achieves 2x optical zoom and an 'immersive camera interface,' that will let users 'see and capture the area outside of the frame.'

This will be particularly useful for landscape shots, the firm says, and is 'great for short spaces where you can't back up.'
I'm telling you, we don't need that.
It will also have Night Mode, allowing for photos even in very low-light environments, be it outside at night or in a dark restaurant.

The iPhone 11 can shoot in 4K at up to 60 frames per second, Apple says, and has image stabilization for crisp shots. A 'zoom wheel' in the display will let you transition easily between the two cameras, Apple says.

iPhone 11 will also come with the ability to shoot slow motion video with the front-facing camera for the first time, and can capture 4K video with this lens.
Oh, wait. That's good. Women will be able to take better selfies and to more efficiently drain the attention and pockets of men online.
Thanks, Apple. That's exactly what we look for in technological gadgets.