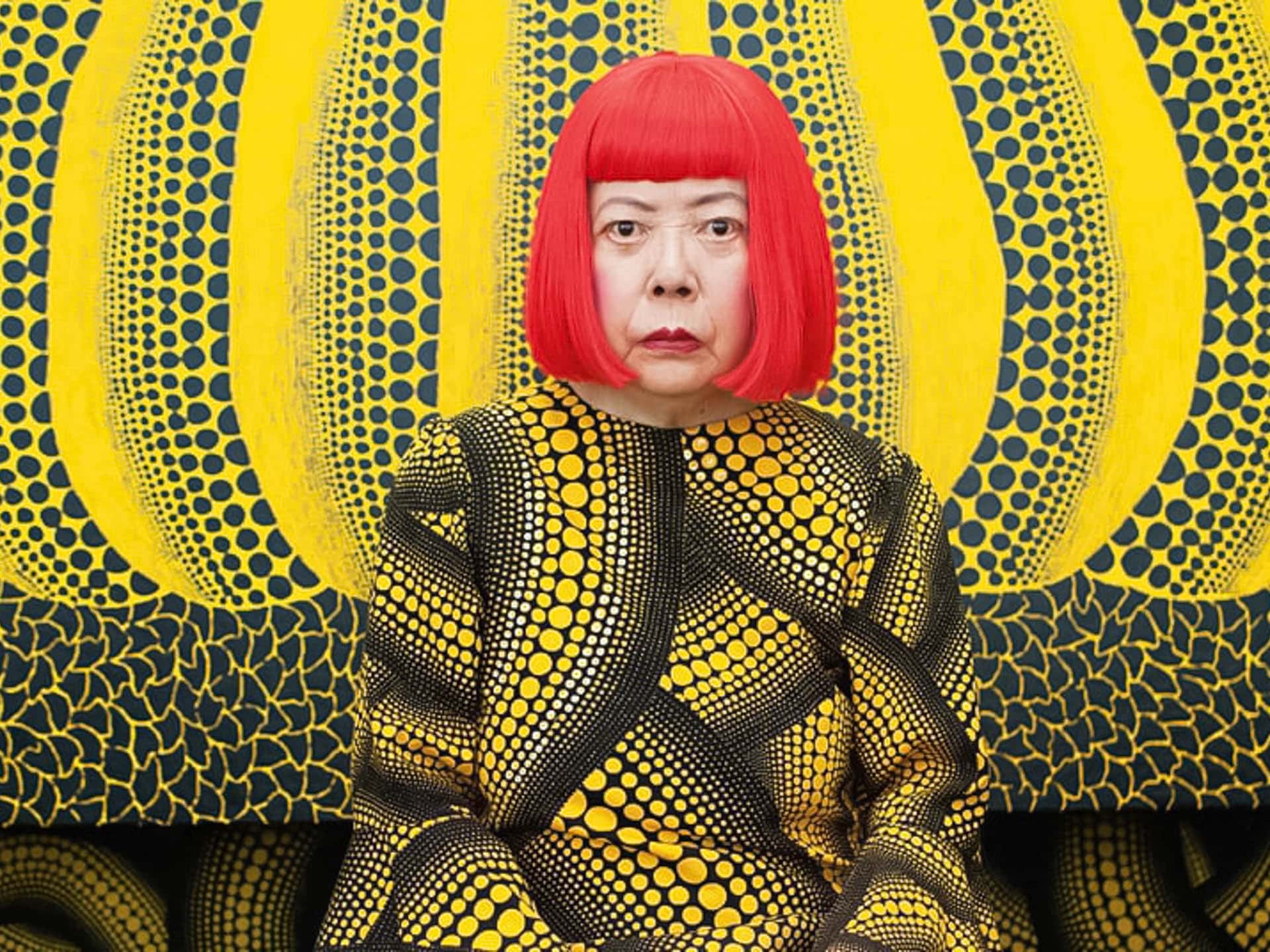 Yayoi Kusama, the woman who invented dots
You can't just go around saying true things about the blacks.
Sucks the nips have to learn that the hard way, but thems the ropes.
You have to say blacks are smart and exactly the same as everyone else, or they will destroy you.
Yayoi Kusama, a Japanese artist known for her avant-garde work, has issued an apology after racist remarks resurfaced from her 2002 autobiography Infinity Net.

"I deeply regret using hurtful and offensive language in my book," the 94-year-old said in a statement shared Saturday with the San Francisco Chronicle. "My message has always been one of love, hope, compassion and respect for all people. My lifelong intention has been to lift up humanity through my art. I apologize for the pain I have caused."

Kusama called Black people "primitive, hyper-sexualized beings" in her book. She also deemed her New York City neighborhood a "slum" with falling real estate prices because of "Black people shooting each other out front, and homeless people sleeping there."
She was talking about Greenwich village. She was right then, and she's right now.
Hyperallergic reported that sentence was cut from the autobiography's English translation, which was released in 2011.

…

The museum's director Christopher Bedford defended the artist in a recent interview with the New York Times.

"I think it's really extraordinary that a woman in her 10th decade on earth, who has been creating a staggering body of work and was variously marginalized and discriminated against herself, comes out and apologizes in an unqualified way for racist statements," he said.
Well.
This whole "racist" thing.
We've got questions about the core concept.
But until those questions get answers, the nips are going to have to pay the ultimate price.