Andrew Anglin
Daily Stormer
September 7, 2019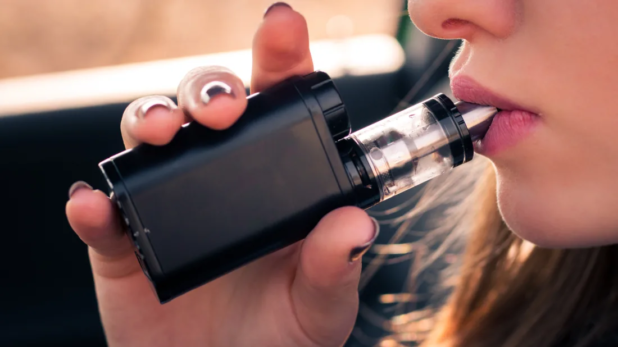 Sluts are going to suck something!
We should have known that everyone would die from this.
U.S. health officials on Friday again urged people to stop vaping until they figure out why some are coming down with serious breathing illnesses.

Officials have identified about 450 possible cases, including as many as five deaths, in 33 states. The count includes newly reported deaths in California, Indiana and Minnesota.

No single vaping device, liquid or ingredient has been tied to all the illnesses, officials said. Many of the sickened — but not all — were people who said they had been vaping THC, the chemical that gives marijuana its high. Many are teens.

Health officials have only been counting certain lung illnesses in which the person had vaped within three months. Doctors say the illnesses resemble an inhalation injury, with the body apparently reacting to a caustic substance that someone breathed in. Symptoms have included shortness of breath, fatigue, chest pain and vomiting.

The illnesses have all surfaced this year, and the number has been growing quickly in the last month as more states have begun investigations. A week ago, U.S. officials pegged the number at 215 possible cases in 25 states.

It's unclear whether such illnesses were happening before this year.

"We're all wondering if this is new or just newly recognized," Dr. Dana Meaney-Delman of the Centers for Disease Control and Prevention told reporters Friday.

An Illinois health official, Dr. Jennifer Layden, said officials there don't know when such illnesses first began, but she said there has been a marked increase since spring.

Deaths previously were reported in Illinois and Oregon.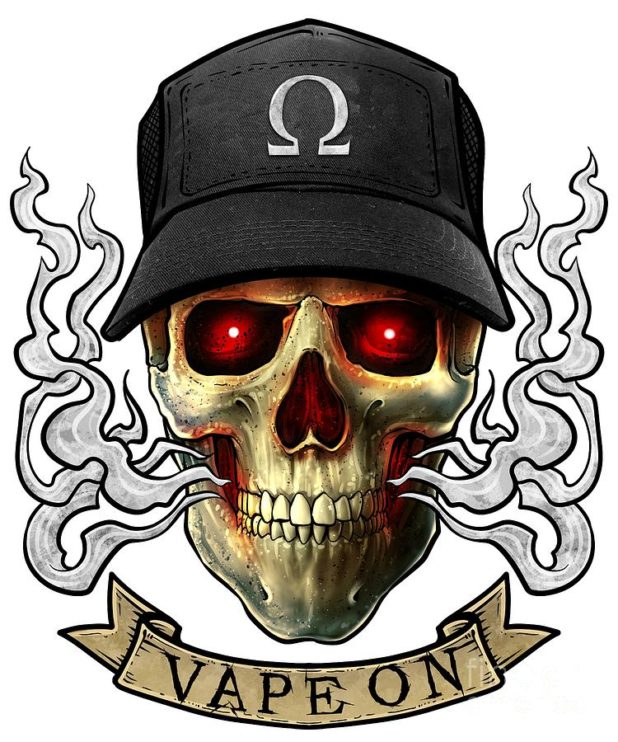 Vape on from beyond the grave my homies. 
Indiana officials said the person who died there was an adult, but they didn't say when it happened or release other details. Health officials in Los Angeles said they were investigating a vaping death as well. And Minnesota health officials said that state's first known vaping-related death was a person over 65 years with a history of lung problems who had vaped illicit THC products and died in August.

Recent attention has been focused on devices, liquids, refill pods and cartridges that are not sold in stores.

New York state has focused its investigation on an ingredient called Vitamin E acetate, which has been used to thicken marijuana vape juice but is considered dangerous if heated and inhaled. State investigators have found the substance in 13 cartridges collected from eight patients. In several cases, the ingredient made up more than half of the liquid in the cartridge.

CDC officials said they are looking at several ingredients, including Vitamin E acetate. But Meaney-Delman added that no single factor has been seen in every case.

Also Friday, the New England Journal of Medicine released a series of articles that give medical details about cases reported in Illinois, Wisconsin and Utah.

An article on 53 illnesses in Illinois and Wisconsin noted that nearly one-fifth of the cases were people who said they vaped nicotine and not anything that contained THC or CBD oil.

For that reason, doctors and health officials are continuing to suggest people stay away from all vaping products until the investigation establishes exactly what's at the root of the illnesses.

Meaney-Delman said avoiding vaping is "the primary means of preventing this severe lung disease."
It's possible that this is all due to the marijuana vapers.
It's also possible that it's all due to specific chemicals in specific juice brands or flavors – particularly some kinds of homemade juices.
We don't actually have any idea and the CDC doesn't appear to be quick with the information.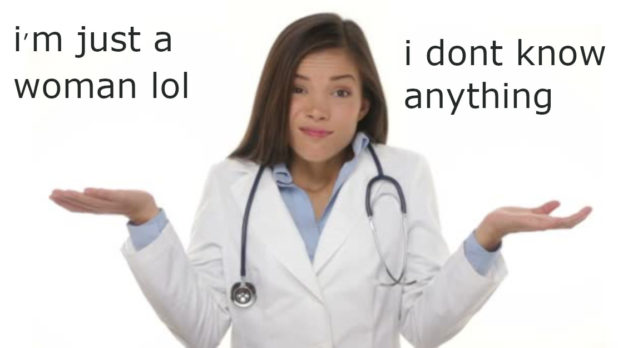 Typical government doctor only knows about sucking one thing
But what I will tell you is this: I've officially stopped vaping as of four days ago. If you've noticed my writing is shittier, that would be why. I'm told that I will get my normal levels of concentration and general energy focus back in a few weeks and that until then I should just drink more coffee.
I didn't stop because of people dying, however. I stopped because I was having a wheeze and apparent circulation problems.
I've also been having some minor fatigue issues, which have been affecting my gym routine and general energy levels, and thought that really the vape is the only thing that could be causing that, since I'm so strict with every other aspect of my health.
And just as a complete health psychopath, the vape really didn't fit into my lifestyle, and was a leftover aspect of my early 20s, when I didn't think so much about health and fitness.
And probably, hearing nonstop in the news about people dying made me less inclined to keep going with the vape.
If you are vaping, I wouldn't freak out. It's pretty much gotta still be better than smoking. I know that when I switched from smoking to vaping almost five years ago, I immediately felt better at the gym and just generally. But I'm getting to be an old man now, so I've personally decided that I'd be better off cutting out anything that could be harming my general health and fitness.
The other good news is that quitting vaping seems a lot easier than quitting smoking.
It's possible I just have more willpower now than I did in my 20s, but I was able to stop vaping this week without much serious trouble, whereas stopping smoking was always a total nightmare for me.
So: definitely don't stop vaping and start smoking again.
But: we are at the point where it's probably time to start thinking about stopping vaping.
Unless you're already dead – in which case you should listen to Iron Maiden and vape on.