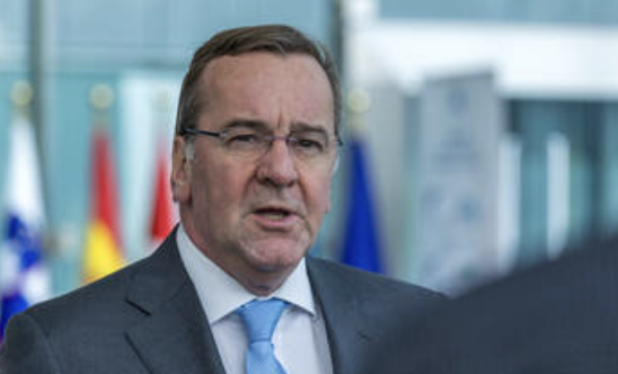 Russia and China should just get it together and march on Europe.
They admit they don't even have any ammo.
RT:
The European Union will not be able to make good on its pledge to provide Ukraine with one million artillery rounds by next March, German Defense Minister Boris Pistorius has admitted. Ukrainian Foreign Minister Dmitry Kuleba has also echoed this assessment.

Brussels made the promise earlier this year, expecting to reach the ambitious target within 12 months by dipping into existing stocks, as well as by procuring shells from arms manufacturers. However, several media outlets have reported that the bloc is falling behind schedule.

Speaking ahead of a meeting by EU defense chiefs in Brussels on Tuesday, Pistorius said that "the one million won't be achieved. One must proceed on this assumption." The minister blamed the supposed shortfall on inadequate production capacities in European nations, explaining that even if the economy was switched to a wartime mode, the ammunition output would still not become prolific enough overnight.

Pistorius admitted he had been skeptical about the bloc's target right from the start when it was set in March, fearing that it could prove unrealistically ambitious.

Commenting on a report by Bloomberg, which suggested last week that Brussels would not be able to fulfill its promise, Kuleba told local media that the report was "unfortunately" true.
It's crazy that "switching to wartime mode" in Germany over a border skirmish in the former USSR is somehow on the table.
But I suppose Germany also has to arm Israel. Their ancestors masturbated them homicidally, turned them into lighting fixtures – they owe bigly until time collapses in on itself.
Anyway, yeah – I don't think they're actually even out of ammo, I think they are just in the process of informing the public that this Ukraine war is about to wrap up.