It's the least Germany can do.
Fears are mounting in Germany that the federal government is preparing to accept a large influx of refugees from bomb-stricken Gaza, the country's biggest-selling newspaper has reported.

According to Bild, staff at the German embassy in Cairo have erected a large makeshift processing center on its grounds and recruited crisis support teams to assist with applications.

The foreign office in Berlin announced on Monday that it was successfully repatriating hundreds of German citizens from the war-torn region, but security personnel are reportedly concerned that Germany will soon play host to a larger reception of asylum seekers.

"We have so far been able to ensure that around 320 Germans, including their family members, have been able to leave Gaza safely," Foreign Minister Annalena Baerbock said on Monday, but when her office was pressed by Bild on how many of those being brought to Germany were actual German citizens, it opted not to reply.
This would for sure be Annalena's project.
Photographs from the garden of the German embassy in the Egyptian capital suggest a larger operation may soon swing into action with several staff setting up shop at workstations tasked with handling asylum applications.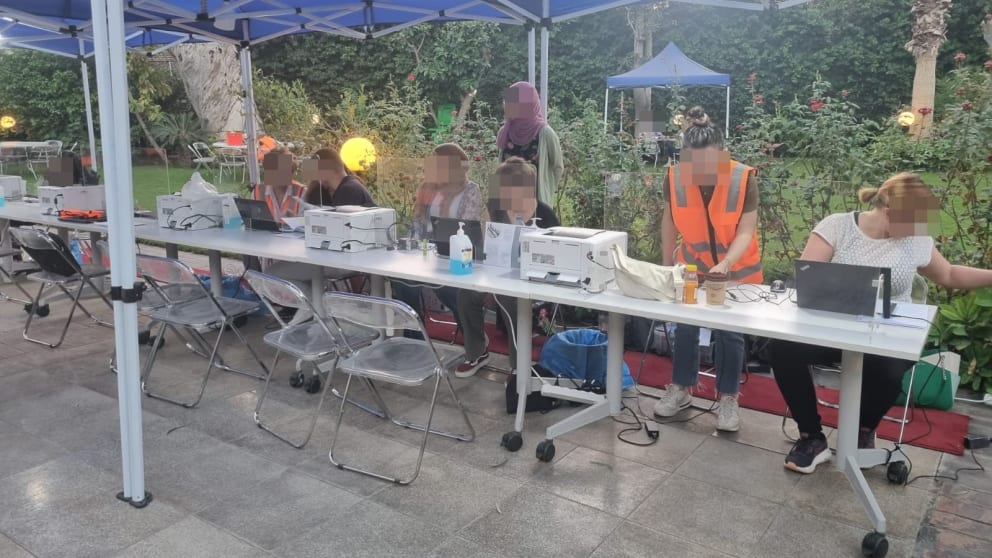 "The construction of processing stations under a tent roof in the embassy garden suggests that Minister Annalena Baerbock's department may be preparing for a larger influx of Gaza refugees," Bild reported.

The newspaper revealed there is now "great concern" among security officials that members of the Hamas terrorist organization may be flown to Germany under family reunification rules, as the Islamic militant group seeks to flee the oncoming Israeli ground invasion — a retaliatory measure following Hamas' slaughter of more than 1,300 Israeli civilians in a terror attack on Oct. 7.
Let's be real: they're all Hamas now.
No one goes through what these Gazans have gone through and doesn't want to kill Jews by any means necessary.
It's actually insane that Germany is saying they're going to deport Moslems that don't love Jews enough, while also importing the Gazans. There is no group that loves Jews less, let me tell you.