This has faced problems not only for individual consumers, but also for companies. There have long been reports of mass layoffs and factory closures in Germany.

— SpriterInfo (@SpriterInfo1) November 19, 2022
We keep making the same joke about how any price is worth it to ensure gay marriage and tranny school lessons in the Donbass. But the reason we keep making that joke is that it's not a joke – it's actually what they're telling you.
Putin outlined what land he wanted at the start, and he outlined the terms that Zelensky would have to agree with. None of it would change the lives of the Ukraine people, and it definitely would not change the lives of Germans. What they are saying, openly, is that they want to force Zelensky rule – which is defined by press controls, arrest of dissidents, immigrants from Africa and the Middle East, and the Western gay and "gender" agenda – on Russian speakers in the Donbass.
These pictures were taken in an elementary school in the Donbass liberated by Russia: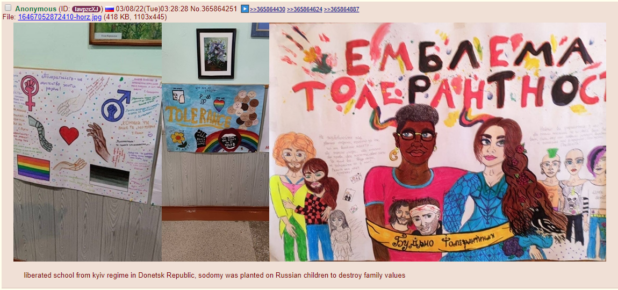 They are teaching this to little kids, like they do in America and Britain, because the Ukraine is run by American and British Jews and shills.
You've noticed that most of the "Ukraine refugees" featured in media are blacks.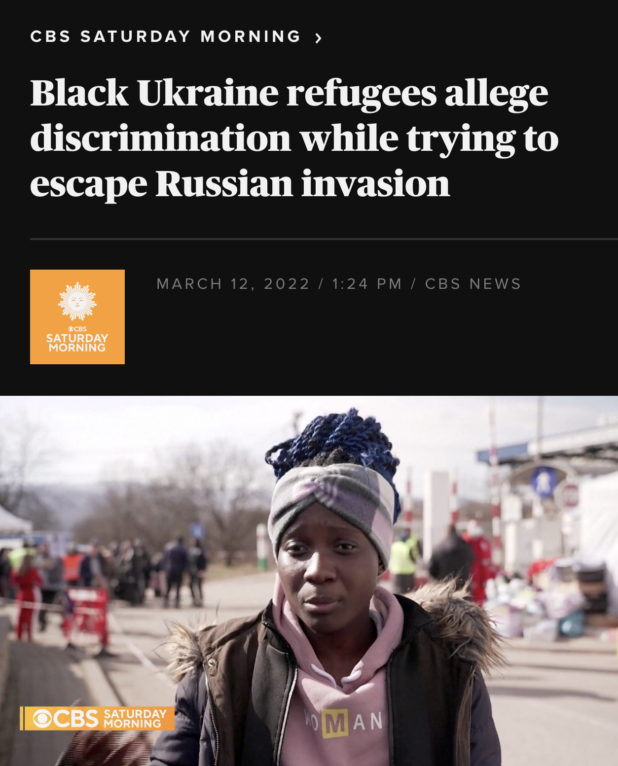 Zelensky was handing these people passports to "diversify" the country.
There are no strategic objectives in the Ukraine. The West's strategic objective is a secret which is being covered up with this gay sex "democracy" agenda. The West is trying to collapse the government of Russia while claiming they just want to force media control, black people, and gay sex on the Donbass. Frankly, it would be much less offensive if they just said they are trying to destroy Russia. That is at least a military objective that makes sense from a strategic point of view.
RT:
Many households in Germany will take another hit from rising energy bills in January, as power and gas suppliers face higher wholesale market prices and soaring grid fees, Reuters reported, citing the Verivox prices portal.

"The price level for energy is historically high and reducing the purchasing power of households," a Verivox energy expert, Thorsten Storck, said in a statement.

The portal has monitored 800 electricity and 700 gas providers and found that 137 regional power operators are set to increase prices by an average of about 61%, while 167 German gas suppliers are planning a price hike of roughly 54%. This could result in an overall increase in energy prices of more than 50% in Europe's largest economy.

The electricity bills of German families in November have risen by 5% since the start of the year, while gas bills surged by more than 40% above January's level, Reuters said.
The whole thing is very confusing. They've gone with this super emotional "liberate the savages" narrative instead of a threat narrative. No one is seriously claiming that Russia is going to invade Germany or France, primarily because it's obvious that they don't have that military power. Previously, the world wars were dependent on making the peasants believe that alien foreigners were going to invade and subjugate them.
People who think it through end up simply confused, thinking the leaders are stupid. That is, unless they are intelligent enough to figure out the real strategic objectives which the leaders are obfuscating with a weird ideological agenda to force blacks and gay anal on Russians in the Ukraine.
Demonstrations in Leipzig, Germany, protesting the increase in inflation, the increase in energy prices and the delivery of weapons to Ukraine pic.twitter.com/OwdRnpTxbu

— The last word (@Thelast05015969) November 16, 2022