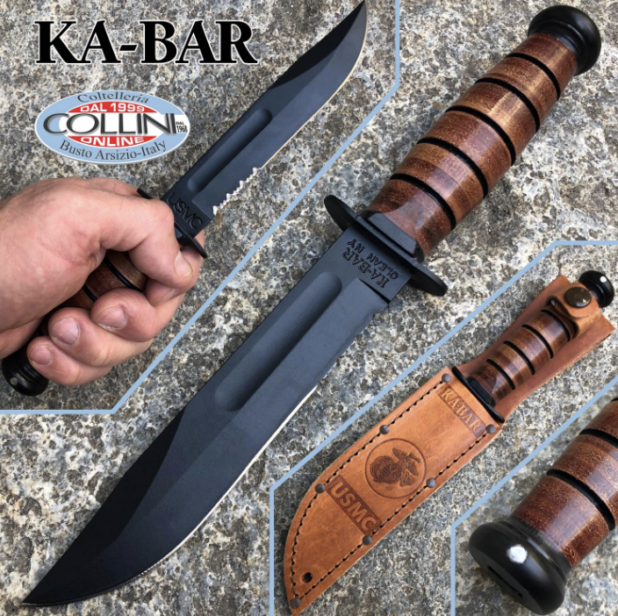 If you're going to kill sluts, you need to kill them in style – with a KA-BAR!
Police investigating the brutal slaughter of four University of Idaho students appear to be searching for a "Rambo"-style knife in the slayings, a local store owner said.

Moscow Building Supply general manager Scott Jutte told the Idaho Statesman that a police officer stopped by the retailer more than once this week to inquire about the possible sale of a KA-BAR brand combat blade.

"They were specifically asking whether or not we carry KA-BAR-style knives, which we do not," Jutte told the paper. "If we did, we could've reviewed surveillance footage. But it wasn't something I could help them with."

He said the tactical knives used by US Marines in the 1940s are "similar to the knife Rambo has," Jutte added, referring to the Vietnam vet character famously played by actor Sylvester Stallone.

"(KA-BAR) is more of a combat knife. It's not really something that we specialize in," added Jutte, who said his store sells mostly hunting knives.

…

News about the knife comes after Moscow Police Chief James Fry provided an update about the shocking crime, saying a murder weapon has not yet been found.

The murders of Ethan Chapin, 20, Madison Mogen, 21, Xana Kernodle, 20, and Kaylee Goncalves, 21, rocked the school community and prompted many students to vacate campus ahead of Thanksgiving break.

No suspect or motive has been determined in the slayings.
This is an ongoing large-scale media drama. It is rare that someone kills 4 white people and just disappears. They can usually figure it out pretty quick, as it is generally going to be someone they know.
This guy must be very smart.
I hope they never catch him.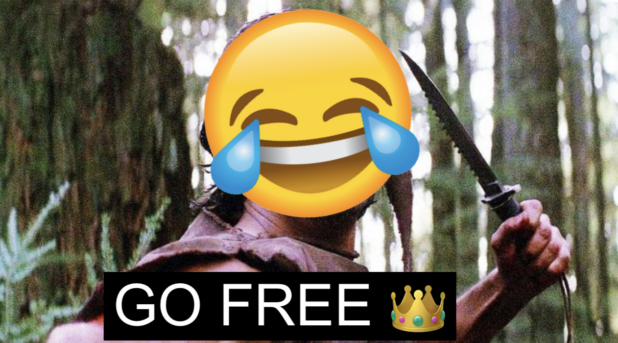 It was so encouraging to hear about these sluts getting gutted like fish, and I want every slut in America to worry that Rambo the Slut-Slicer is hiding in the shadows, waiting to ventilate them.
Women are completely out of control, and I don't blame anyone who responds to their behavior with murder. Sure, it's illegal and so on. Contrary to popular belief, I've never actually argued for legalizing killing women – only beating them into a near-death state. That said, while I don't advocate it, I'm also not going to condemn it.
I mean, come on: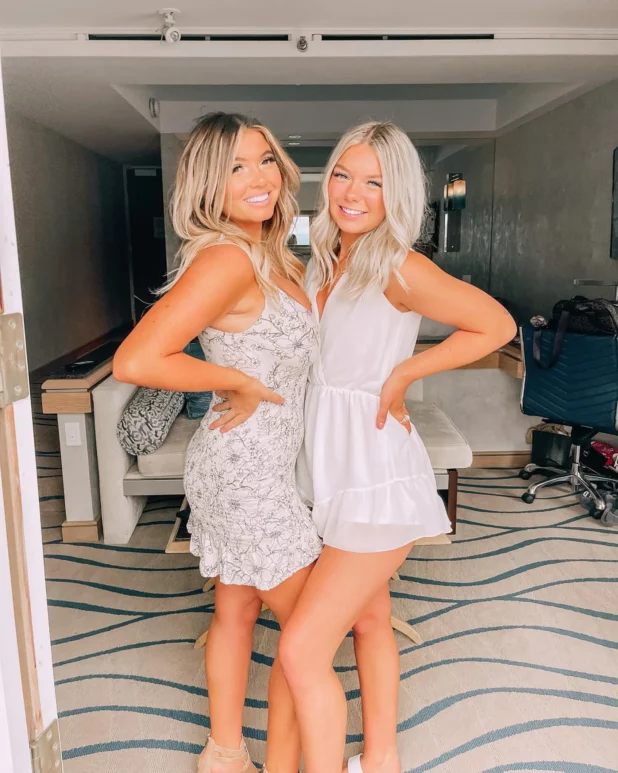 How many men's lives have they ruined so far? How many more would they have ruined between 21 and 28?
People think I'm joking about hating sluts, but I'm not. I really don't care if they get murdered, and I think it's funny.
A woman who goes out and takes massive amounts of cock is literally worthless. Unless she is a professional money-for-sex hooker working in a designated brothel, there is nothing good that can ever come from a slut. She sucks men into her game and then sucks them dry, and there is no justification for it. There is no reason anyone should do anything other than giggle when they finally get what's coming to them (severe puncture wounds from a KA-BAR).
We're not having a public conversation about the Jews yet, but at least we're having a public conversation about the Jews' greatest ally: slutty white women.
There is no one on earth that causes more suffering than these sluts, and the world becomes a better place each time one gets gutted with a KA-BAR.