Andrew Anglin
Daily Stormer
September 7, 2019
It's sad and shocking.
The saddest and most shocking part is that this is going to lead people to continue to think that Indians are as dumb as niggers, when actually they're nearly as smart as Mexicans.
In a crushing disappointment, India's unmanned Vikram lander — carrying a small rover and the pride of a nation — apparently crash landed near the moon's south pole Friday toward the end of a seemingly smooth descent.

With Indian Prime Minister Narendra Modi looking on at the control center, the Indian Space Research Organization's Vikram lander fired its braking rockets shortly after 4 p.m. ET, kicking off what was to have been a 15-minute descent to the surface.

The Chandrayaan-2 lander, carrying eight science instruments and a small, six-wheel rover known as Pragyan, or "Wisdom," was to have spent two weeks in lunar daylight studying the moon's polar environment in a mission seen as a demonstration of India's increasingly sophisticated space prowess.

A successful landing would have put India into an exclusive club, joining the United States, the Soviet Union/Russia and China as only the fourth nation in space history to pull off a successful powered landing on the moon. A sign in the mission control center read: "The sky is no longer the limit of our pride."
Well.
Being proud to be Indian was probably a miscalculation in the first place.
You probably should have done something about the absolute filth on your streets before taking pride in your nation.
I mean, seriously.
Come on.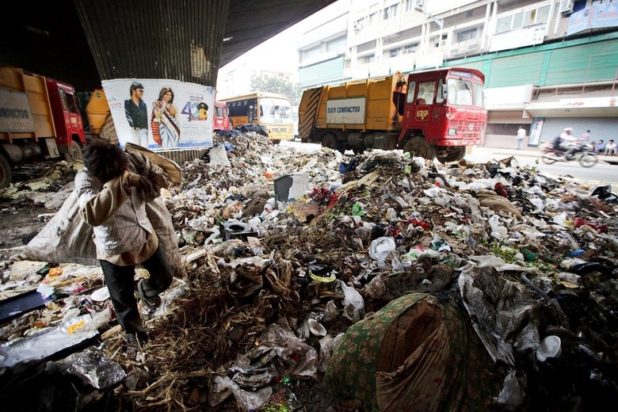 The streets of Pakistan don't look like that.
Just saying.