It's quite possible this retard-ass hoe lived to be 40 without understanding that you're not allowed to eat pigs in Islam.
Indonesia has Bali with Hindus (no one understands how that happened, it's apparently a remnant of a Southeast Asian Hindu Empire, which we also see remnants of in ancient buildings – like Angkor Wat in Cambodia – that are now Buddhist temples), they have a bunch of Chinese Buddhists, they have a fair number of Christians, as well as a fair number of rural tribal primitives ("animists," you would probably call them), meaning pork is not totally illegal.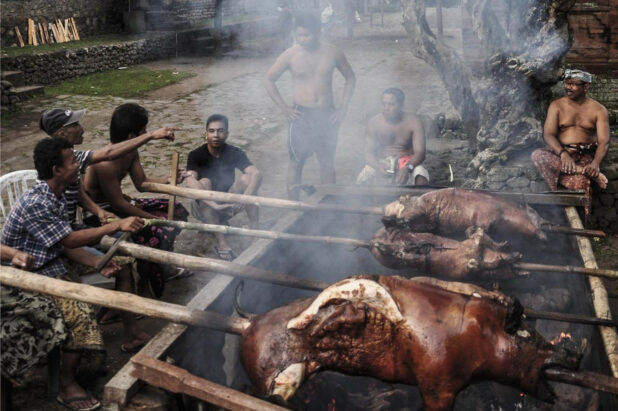 The fact that pork exists and is legal means that there was really nothing stopping this bitch from eating it. The issue, and why the dumb bitch is now in jail, is that she insulted Islam by saying an Islamic prayer before eating the haram meat.
I agree with this sentence.
CNN:
A Muslim woman has been sentenced to two years in prison under Indonesia's blasphemy law over a video she shared on TikTok which showed her reciting an Islamic prayer before trying out pork while visiting the tourist island of Bali.

Lina Lutfiawati, known as Lina Mukherjee on social media, was tried on Tuesday in the Palembang district court on Sumatra island.

The 33-year-old was found guilty of "spreading information aimed at inciting hatred against religious individuals and specific groups," court documents read.

In addition to her two-year prison sentence, the court fined her $16,245 (250,000,000 Indonesian rupiah), a small fortune in a country where the annual per capita wage is around $4,300. Her jail term could be extended by three months if she does not pay the fine, the court added.

Speaking to reporters outside court on Tuesday after the trial, Mukherjee expressed shock at the sentence.

"I know I was wrong but I really did not expect this punishment," she said, in comments carried by CNN affiliate, CNN Indonesia. It is possible that she will file an appeal, CNN Indonesia added.

…

Mukherjee, who identifies as Muslim, commands a combined social media following of more than 2 million.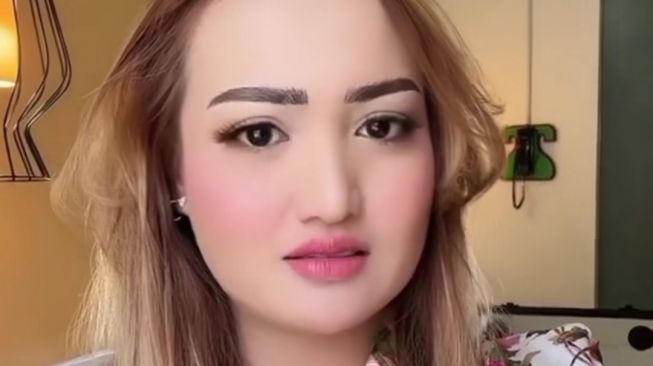 Known for her lifestyle and food videos showing her sampling various dishes, she received backlash over a video she shared on TikTok in March, which showed her sitting at a dining table and reciting the Islamic phrase "Bismillah" (In the name of Allah) before consuming crispy pork skin.

Bismillah is one of the most important and common holy phrases in Islam. It is the first phrase in the Quran and is often uttered by Muslims before eating. It is also frequently used as a generic declaration.

The video, which Mukherjee said had been filmed when she was traveling in Bali, featured her trying babi guling, a popular street food of rice and chunks of spit-roasted pork and crackling served with vegetables.

She speaks into the camera and grimaces as she tries a piece of pork crackling.

The video drew millions of views but was condemned by religious groups, including the Indonesian Ulema Council, the country's top Muslim clerical body, which issued a ruling calling it "blasphemous."

It also prompted a public complaint which sparked police investigations, which led to Mukherjee being prosecuted.

Photos and videos taken of Mukherjee throughout the trial and carried by CNN Indonesia often showed her in tears and accompanied by a heavy security presence.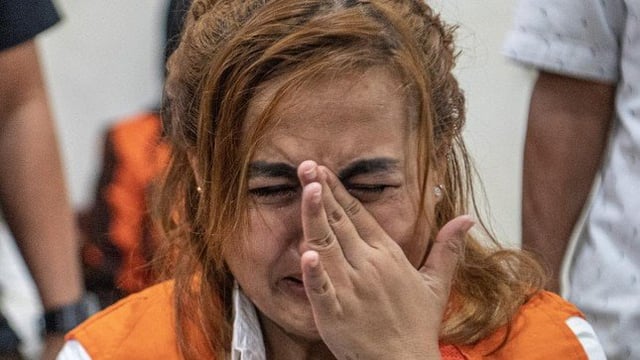 "She's done nothing wrong but it says a lot about (the state of) Indonesia… how a self-proclaimed moderate Muslim country is becoming a radicalized Muslim nation," Human Rights Watch's Indonesia researcher Andreas Harsono told CNN.
She literally did something wrong.
Human Rights Watch is Jewish. You can search Israel's pork record. I'm not saying this would happen in Israel, it probably wouldn't, but if an Orthodox Jew filmed a TikTok of himself eating pork, he would be excommunicated and possibly murdered.
Countries have a right to defend their values. They have a right to set laws and to force their populations to follow those laws. International organizations that try to interfere with that are a global cancer.
"The blasphemy chapter in the criminal code has been increased from one to six articles – a serious setback to protecting freedom of religion and belief in Indonesia," he added. "It bucks a global trend to either not enforce blasphemy laws or to scrap them altogether."
Blasphemy laws exist in Western "democracy values" countries as well: Holocaust denial and hate speech are forms of blasphemy against the doctrine of secular humanism that people can be prosecuted for in virtually every Western country.
Human Rights Watch is not calling for ending "Holocaust denial" laws, even though people who deny the Holocaust do it out as a result of personal conscience, and not to get clicks on TikTok.
Islam is also very old, and blasphemy as a concept existed since the beginning of time. "Denial" of historical events – i.e., doing historical research and coming up with a variant conclusion about the historical record – has only been illegal for a couple of decades, and is therefore much more extreme (and really outrageous).
Indonesia is a serious country. Not long ago, they totally banned sex outside of marriage.
The two-year sentence might seem harsh, even if you agree with some legal punishment. However, this seems to be making an example of hoes generally, who are hoeing it up on TikTok and other social media.
The other factor is that there was mass social outrage. Maybe judges aren't supposed to consider that in their rulings, but all judges do consider that in their rulings.