Previously: HAPPENING: Tens of Thousands March on White House Screaming "ALLAHU AKBAR – FUCK JOE BIDEN"
This is filler; I'm just posting a tweet.
Palestinian Protest in Washington DC, proving the Democrats are the Nazi Party pic.twitter.com/9d53xApYff

— Gunther Eagleman™ (@GuntherEagleman) November 4, 2023
That is a real MAGA account with half a million followers.
I saw it and laughed, thinking it was parody. When I realized it wasn't, my brain tumor started throbbing like a pulsating alien goo.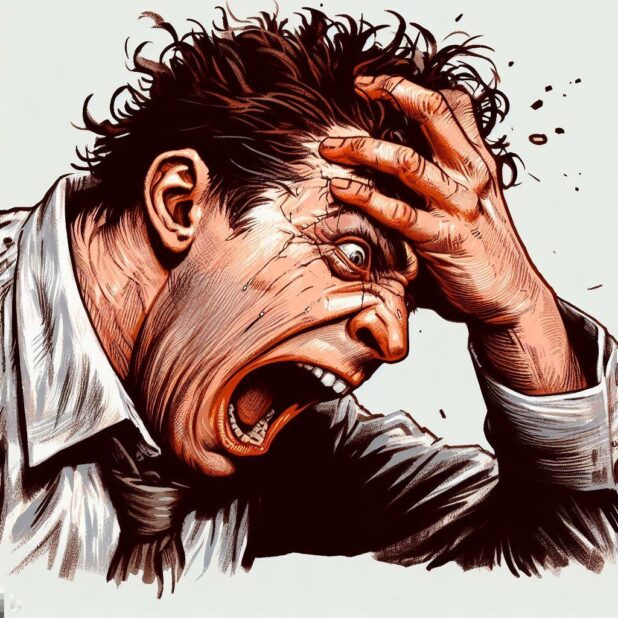 I don't really want to die, by the way. Most jokes I just assume people understand are jokes. And everyone understands that is a joke. But I should say, that despite everything – including this tweet, which is the worst thing I've ever seen in my life – I love being alive.
Yes, we do live in a kind of Hell, as a result of the separation from the presence of God, meaning that suffering is a constant. However, some things are so funny, and some people I love so much. I am very thankful to be alive. I would want nothing less. I am, however, also very happy to know that I'm at the halfway point, and this isn't going to go on forever. It would also be extremely pleasant to find out that the brain tumor I keep joking about (it gets funnier every time, right??) is real and I actually will die in five weeks.
The guy in that photo is an Arab (or whatever, some kind of Moslem – he has Arabic on his shirt, but he could be Turkish or something, I'm not a phrenologist).
The protesters were screaming "FUCK JOE BIDEN." Because Joe Biden is an Israel shill who defends slaughtering children. This was literally a protest against Joe Biden and his party. The only reason Moslems even vote Democrat is that the party is pro-immigration and gives them handouts and privileges. In Moslem countries, homosexuals get thrown off roofs, and –
I can't do the bit. This is filler.
I have to go.