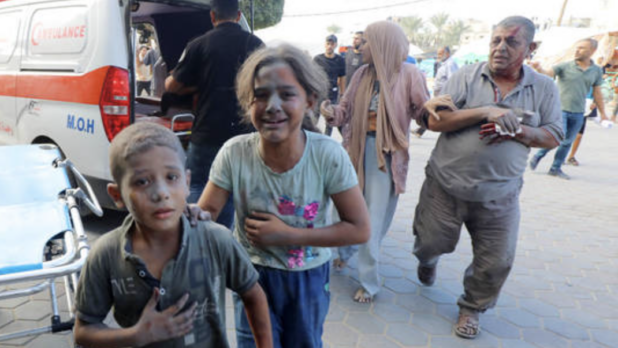 I look at these Americans, plopping around like literal Dungeons & Dragons slimes, and think. I think a lot of things.
How do they remain unconscious of the fact that their government does these things?
RT:
The UN Children's Fund (UNICEF) has reiterated its call for a humanitarian ceasefire in the Israel-Hamas war, saying the conflict is killing thousands of kids in Gaza and putting many more at risk from the violence and a water crisis. 

"Gaza has become a graveyard for thousands of children," UNICEF spokesman James Elder told reporters on Tuesday in Geneva, "It's a living hell for everyone else." He noted that more than 3,450 children in the Palestinian enclave have already been killed, and the death toll rises significantly every day.

Elder made his comments as Israel escalated its ground offensive in Gaza in response to the Hamas terrorist attacks that killed an estimated 1,400 people on October 7. Gaza's water system also has been crippled by the conflict, contributing to an overall death toll of more than 8,000 in the territory.
It is only the Americans and Jews who support this.
No one else does.
They don't get anything from it. In fact, the money for Israel is the reason their country is a shithole.
The Jews more broadly are responsible for every problem.
But they're just oblivious.