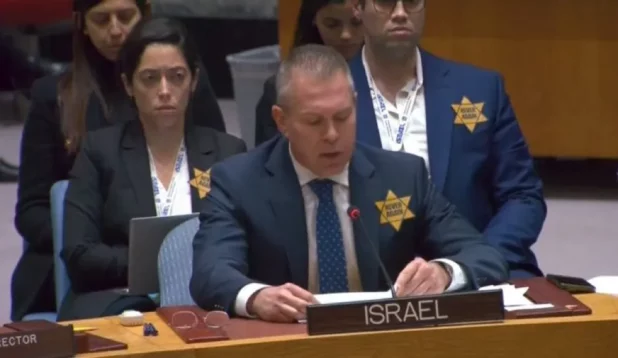 Previously: Watch: Israel's UN Ambassador Wears Yellow Star, Says Hamas is Like the SS Death Squads
We've all been waiting for it.
The showdown between Russia and the Jews.
It's really the Jews that have been avoiding it, not Russia.
But now the Jews are on it?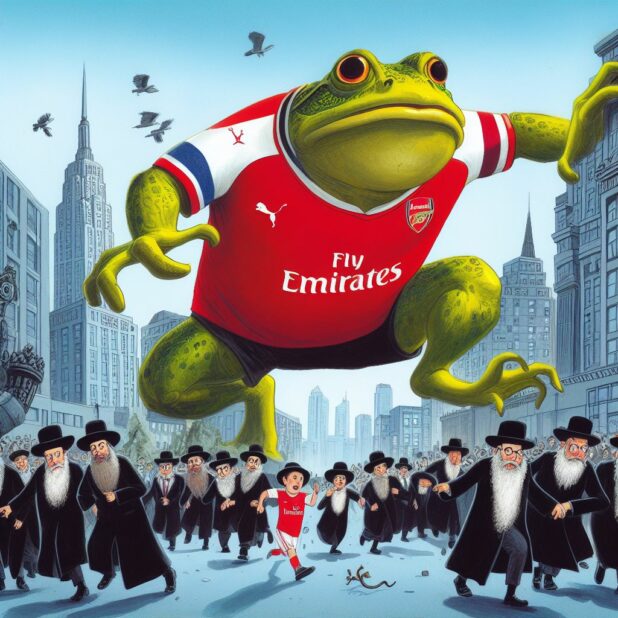 Sweet.
RT:
Israel has accused Russia of denying the country its right to "self-defense" after Moscow's ambassador to the UN, Vassily Nebenzia, criticized the Israel Defense Forces (IDF) over their ongoing military campaign in Gaza.

West Jerusalem was "outraged" by the Russian diplomat's statements, the Israeli Ynet news media outlet reported on Thursday, adding that relations between the two nations have been in decline amid the continued IDF operation in Gaza.

On Wednesday, Nebenzia told an emergency session of the UN General Assembly that Israel could not cite self-defense as a reason for its invasion into Gaza, as it had no jurisdiction to operate in the enclave in the first place and was acting as an "occupying power" there.

Israel's ambassador to the international body, Gilad Erdan, hit back by saying it was "ridiculous to hear … the Russian representative preach morality to Israel on the issues of human rights and international law." He also said Moscow was "the last place that can preach to us," pointing out Russia's expulsion from the UN Human Rights Council.

Moscow was suspended from the UN body in April 2022, less than two months after the start of its operation in Ukraine. The resolution on the decision was supported by 93 members of the UN General Assembly, with 24 voting against and 58 abstaining.

…

The Israeli diplomat accused Russia of trying to divert the world's attention from its own ongoing military campaign in Ukraine by drawing attention to the IDF's actions in Gaza and called such attempts "unfortunate."
There are a bunch of rich Jews in Russia. Russia is in Syria. Russia is allied with Iran. Russia is a superpower. The Jews have a lot of reasons not to press Russia.
But they are going to at some point.
Then, things are gonna get really funny.