These lawsuits keep happening, but nothing is happening.
If these universities lose the lawsuit, they will just pay the fine and then keep doing it. They get all of this funding, they do not risk going under because they had to pay out a couple milly for banning whites.
A nonprofit filed a complaint Sept. 16 against Western Kentucky University (WKU) for "creating, promoting and awarding" two athletic scholarships available only to non-white applicants.

The Legal Insurrection Foundation's (LIF) Equal Protection Project filed the complaint with the U. S. Department of Education Office for Civil Rights. Founded by Cornell Law School professor William A. Jacobson, LIF is a leading national free speech and free expression investigative media organization.
The guy does this regularly
The complaint claims that WKU's Athletics Minority Fellowship (AMF) and Distinguished Minority Fellowship (DMF) violate the Equal Protection Clause of the Fourteenth Amendment, as well as Title VI of the Civil Rights Act of 1964.

"The unlawfulness of such racial preferences was confirmed recently by the United States Supreme Court in Students for Fair Admissions Inc. v. President & Fellows of Harv. Coll.," the complaint states.

In June, the Supreme Court ruled in Students for Fair Admission v. Harvard that race-conscious admissions violate the Equal Protection clause of the Fourteenth Amendment of the Constitution, Campus Reform reported.

The AMF awards $2,000 per academic year to those who "identify as an underrepresented ethnic minority."

"Recipients will gain valuable experience in multiple areas of athletic administration … which will help position them for potential job opportunities in college athletics after graduation," the website states.

"WKU Athletics seeks to offer at least four undergraduate scholarships in the 2023 to 2024 school year for students interested in careers focusing in collegiate athletics," WKU's website states. "The WKU Athletics Minority Fellowship program will be dedicated to enhancing the success of students of color – excluding student-athletes on athletic scholarship – within the athletic department's administrative areas."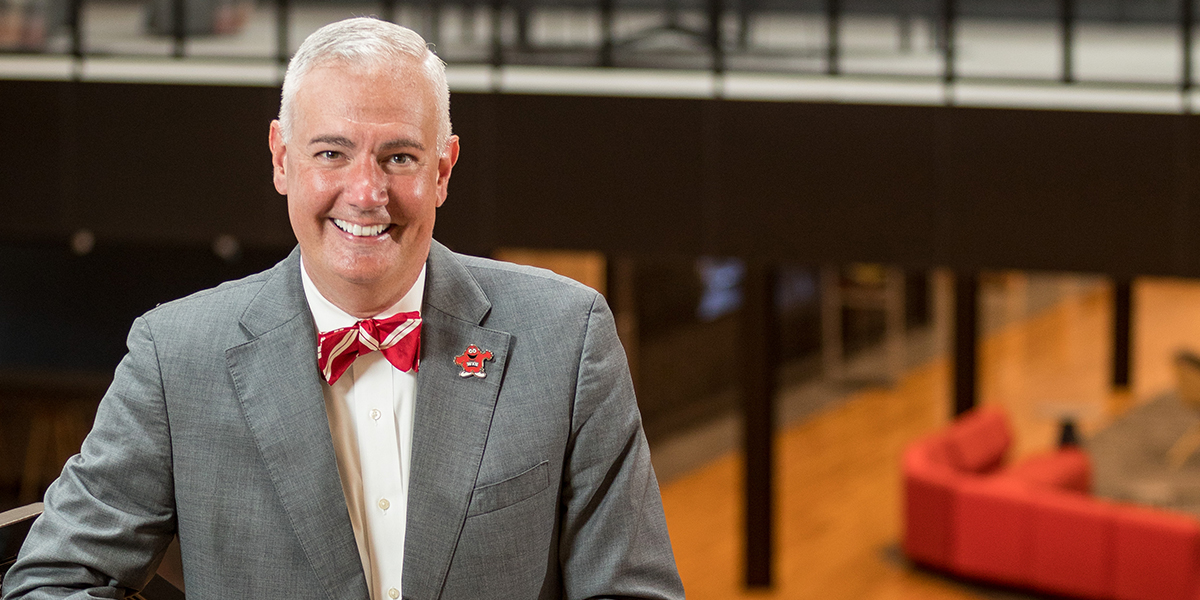 Timothy C. Caboni, the president of WKU
The DMF program also requires students to be part of a minority group, covers nine hours of tuition costs for a graduate degree, and makes students eligible for a minimum $15,000 graduate assistantship stipend. Applicants "Must have Minority Status (African American, American Indian/Alaskan Native, Native Hawaiian/Pacific Islander, two or more races, or Hispanic/Latino)," the website states.

"The harm from racial educational barriers is that it racializes not just the specific program, but the entire campus," William A. Jacobson, Cornell Law School professor and founder of the Equal Protection Project, told the Daily Caller News Foundation. "Sending a message to students that access to opportunities is dependent on race is damaging to the fabric of campus. Universities need to adopt the approach of EqualProtect.org, which is that there is no 'good' form of racism, and the remedy for racism is not more racism."
It's not just the campus. It's the whole society.
Remember, a few months ago, after the Supreme Court ruled that it is illegal to ban whites from university admission, Harvard said they were "devastated" that the government was trying to force them to allow whites, and vowed to find other ways to ban them.
That's how you have to view these programs, by the way: they are banning whites. They frame it in the reverse, that they are choosing to only allow nonwhites, but nonwhites are defined by the fact that they are not white (for various reasons, Asians are defined as white – that's a whole other thing that we've been into before and won't go into right now).
If you're banning whites from the Ivy League, you're not simply "affecting the campus environment," you are preventing whites from becoming a part of the elite. That is what these schools do: they define who becomes the elite.
That's not related necessarily to the quality of the education, but to the networks that you are linked into at these schools.
What Jews are doing by banning whites from the Ivy League is ensuring that whites do not have the ability to maintain the levers of power in their own country.