Maegan Hall
And you're going to tell me America doesn't run on sexism?
A small Tennessee police station has been rocked by allegations of wild sexual misconduct, after a married female officer allegedly had steamy romps with six male officers, including illicit on-duty liaisons, according to reports.

Officer Maegan Hall and her fellow law officers allegedly engaged in a wild sexcapades that included sending dirty pictures, taking her top off at a "Girls Gone Wild" hot tub party, and even having oral sex with two officers at the La Vergne, Tenn., police station, WTVF TV reported.

The steamy shenanigans — in which Hall allegedly bragged about the size of one partner's genitals and claimed to be in a "open marriage" — not only led Hall to be canned, but led to the firings of Sergeant Lewis Powell, Officer Juan Lugo, Sergeant Ty McGowan and Detective Seneca Shields, according to a December internal investigation.

Two other officers who allegedly had romps with Hall — Patrick Magliocco and Larry Holladay — kept their jobs but wound up suspended, according to the reports.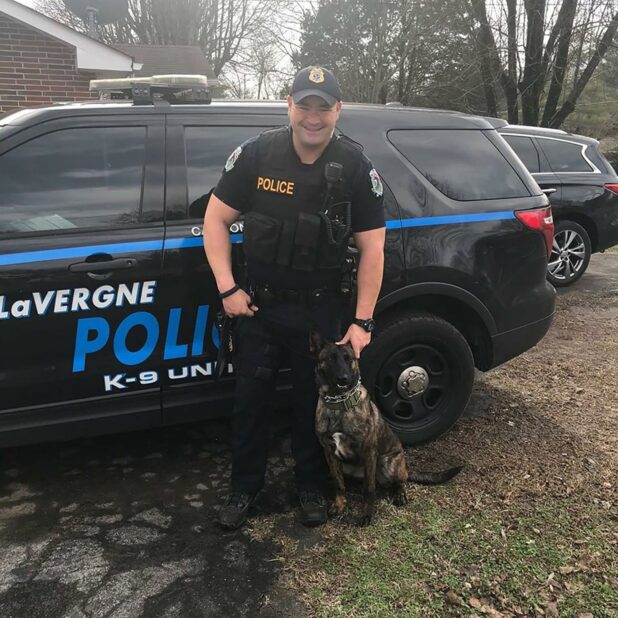 Larry Holladay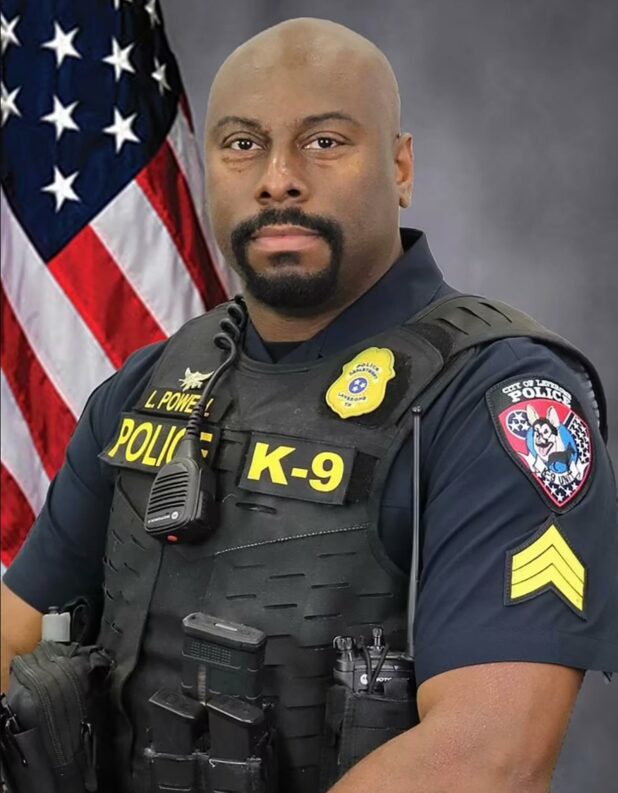 Lewis Powell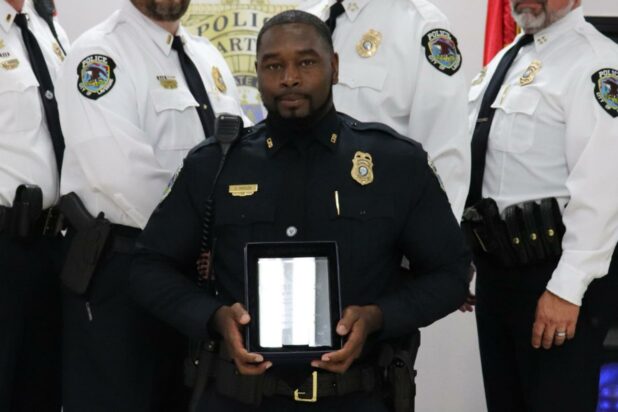 Seneca Shields
The extracurricular trysts took place at hotels and parties at other officer's houses and on a boat, Hall was also accused of performing oral sex on Powell and Shields while on duty at the police station and police gym, according to the Dec. 28 internal report.

Officials began to look into the swinging personal lives of the amorous officers when La Vergne Mayor Jason Cole received a tip that Hall was sleeping with several fellow cops and had a threesome with Magliocco and his wife, among other claims.

When asked about the tip, Magliocco admitted to having sex with Hall on "numerous occasions," the report said.

He told investigators that Hall had told him about Powell's "big black d–k," and claimed she had performed a sex act on him while the pair were on the clock, the report said.

Magliocco also said that he had seen Hall and Holladay kiss while watching football at a party, and said Hall had kissed his own wife Amy after learning they had an "open marriage," according to the document.

The officer said Hall's husband saw the kiss and told officials the cuckold "really wasn't on board" with his wife having a threesome with the Maglioccos, but she continued having a relationship with him, investigators said.

When questioned, Powell later denied that he had a sexual encounter with Hall, but said "everybody knows she has multiple partners," as he named Holladay and McGowan to investigators.

After being caught lying about being at the gym with Hall, Powell admitted to the tryst during a follow up interview, according to the report.

Powell was then involved in a domestic disturbance with his wife, who he told investigators "beat the s–t out of me," adding that he "would most likely lose his children" after the spurned woman learned of the affair.
Men need to stand up and fight for women's rights, so they can just totally have sex with everyone.
It's possible if you defend them, they might even have sex with you…!