The WHO, CDC, Biden Admin are fear mongering a new COVID variant BA.2.86 after highly mutated strain reported in Michigan.

Sources in DHS and Emergency Management (my field) are already preparing for lockdowns and restrictions.

Look at todays headlines. It's a coordinated… pic.twitter.com/VZASyPIB1S

— Ryan Cunningham (@rycunni) August 18, 2023
UK releases first risk assessment for new COVID variant BA.2.86 pic.twitter.com/kCCWbTd00u

— BNO News (@BNOFeed) August 19, 2023
Coronavirus is back, baby.
And this time, it's actually going to kill people.
We swear.
Time for way more deadly vaccines to protect you from this fake virus.
A new Covid variant that is causing concern among scientists due to its large number of mutations has been detected in London.

The variant, named BA.2.86, has been detected through genetic sequencing, although only a handful of such sequences have so far been reported. The first was reported in Israel, with the variant since being detected in Denmark and the US.

The UK Health Security Agency (UKHSA) confirmed on Friday that the variant had been detected in the UK.

Dr Meera Chand, the deputy director of UKHSA, said: "We are aware of one confirmed case in the UK. UKHSA is currently undertaking detailed assessment and will provide further information in due course."

According to a risk assessment published on Friday by UKHSA, the UK case had no recent travel history, suggesting established international transmission and a degree of community transmission within the country – with more information on UK transmission expected in the next week or two.

It said the similarity of the genetic sequences in different countries implied a relatively recent emergence and rapid growth, although this remained a tentative analysis given the small number of sequences. At present, the agency said, there was not enough data to assess the relative severity or degree of immune escape of BA.2.86 compared with other variants in circulation.

The World Health Organization announced on Thursday it was designating BA.2.86 a "variant under monitoring" – while the US Centers for Disease Control and Prevention (CDC) has similarly reported it is keeping a close eye on the variant after it was discovered in Michigan.

As well as outstanding questions over the severity of the variant, it is unclear whether it will become the dominant form of the virus.

Its many genetic changes – it has more than 30 mutations in the spike protein relative to the current predominant variant – and its detection in several countries have put scientists on alert.

Prof Francois Balloux, director of the UCL Genetics Institute, said BA.2.86 was the most striking Covid strain the world has witnessed since the emergence of Omicron.
Haha.
Okay, Francois.
You've got me shivering in my boots, buddy.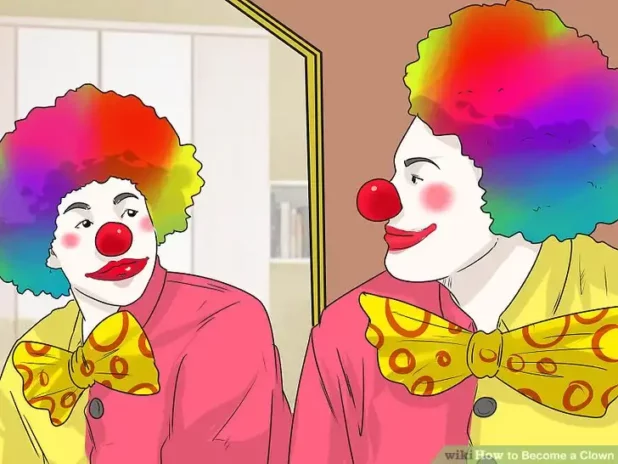 As we've said since the coronavirus hoax miraculously disappeared following the Russian invasion of the Ukraine: they knew people were getting sick of it, they knew bigger protests were coming, so they put it on the back burner.
But it's always been on the back burner.
I get RSS feed alerts about coronavirus news, and they are always talking about it, and about how it is coming back soon.
They did this exact same thing with global warming: they were pushing it wildly in the early 2000s, then they dropped it for a while because people started talking about how it was retarded. Then, they brought it back in full force.
The coronavirus hoax is coming back. That's a certainty.
It's just a matter of when.