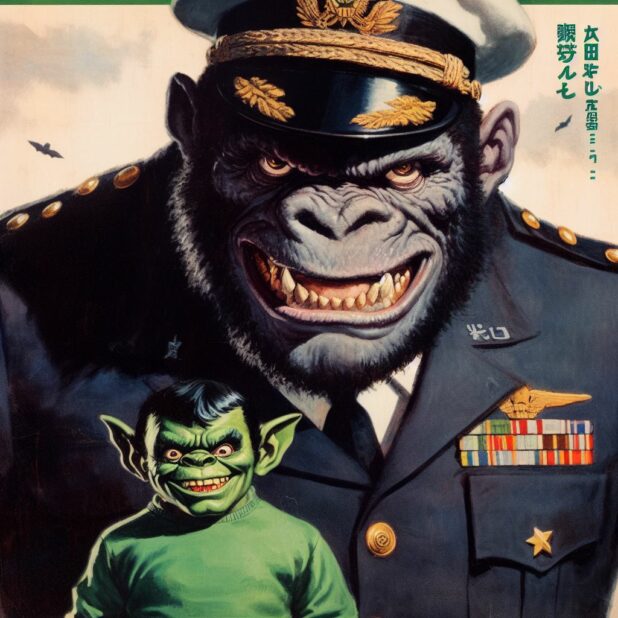 Wait, what?
Nothing will change their situation?
Is this an admission of defeat…?
Probably, the gorilla is too stupid to understand what it admits or doesn't admit.
RT:
No new Western military capability would be a game changer for Ukraine in the conflict with Russia, US Defense Secretary Lloyd Austin said in Kiev on Monday, as he announced the latest batch of weapons aid from Washington.

The Pentagon chief was asked during a press conference whether F-16 fighter jets, which the Ukrainian government eagerly expects to join its fleet, would significantly affect the conflict. Kiev and some of its supporters have previously talked up supplies of new Western weapons as potentially turning the tide in Ukraine's favor.
Kiev has been talking about weapons systems "turning the tide" since spring of last year.
They got a whole lot of new weapons systems, and they continued to lose.
"You've heard us say a number of times that there is no silver bullet in a conflict like this," Austin warned. "Whether it's F-16s, whether it's HIMARS (High Mobility Artillery Rocket System), whether it's something else, it's the way that you go about utilizing those capabilities and integrating it, synchronizing the capabilities to produce the right effects on the battlefield."

Austin announced a new package of military assistance worth around $100 million during his visit. It includes one HIMARS system and an unspecified number of additional missiles and artillery shells.
This is a lot less than the $100 billion Biden was trying to secure.
Russia has described Austin's recent arrival in Kiev as a "mission of moral support." Anatoly Antonov, Moscow's ambassador to Washington, said the Pentagon chief's aid announcement was "nothing more but a sedative pill prepared by overseas 'benefactors' for Zelensky." The envoy further claimed that the Ukrainian government was on the brink of complete collapse.
It certainly looks like the Ukraine government is on the brink of collapse and it's not just Russians saying that. Westerners are saying that if the US doesn't force through a big package soon, the Ukraine will collapse.
Meanwhile, the Ukrainians are denouncing the West for calling for peace talks, and are calling for brutal, endless war and death.
RT:
Kiev is worried that its Western backers are calling for peace out of an irrational fear of Russia, Aleksey Danilov, the secretary of Ukraine's National Security and Defense Council, said on Monday.

Danilov spoke via video link to the annual conference of the Halifax International Security Forum, a Washington, DC-based pressure group funded in part by the Canadian government.

"Ukraine is concerned by the fact that discussions among certain partners have intensified regarding the need for negotiations, consultations, meetings with the Russians to discuss the issues of the war in Ukraine, a ceasefire, etc.," Danilov said, according to a transcript posted by his office.

He attributed this to a "rudimentary fear" of Russia and argued that the West should follow Ukraine's example instead, as Moscow "only understands the language of force."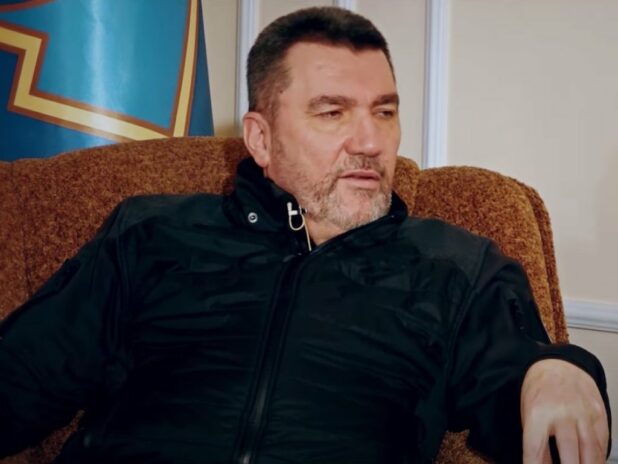 According to Danilov, the current conflict is "a struggle between democracy and tyranny," with the West and Ukraine on one side, and Russia, China, Iran and North Korea on the other. If Russia is not defeated, the world should expect a new "axis of evil" within 15-20 years that would include "some European countries" as well, he insisted. "Ukraine and the Ukrainian people will fight to the end. We are sure of our victory."

President Vladimir Zelensky's top security official described Ukraine's idea of victory as the "controlled decomposition of Russia into several parts" leading not just to "regime change" in Moscow but the "de-sovereignization… denuclearization and demilitarization" of the neighboring country.

Meanwhile, he said, Ukraine needs more Western funding and support to restore its 1991 borders and become an economic powerhouse.
It's frustrating to have to deal with such brutal nonsense. I feel like I'm being personally abused.
Kiev has been doing nothing but losing for nearly two years. They never had any chance of anything but massive losses, and now, after losing for so long, they are still willing to come out with more and more extreme plans.
First it was eject Russia, then it was invade and steal Crimea, and now they're talking about totally conquering Russia and breaking it up into multiple countries.
This is while they are also saying that their country is on the verge of internal collapse.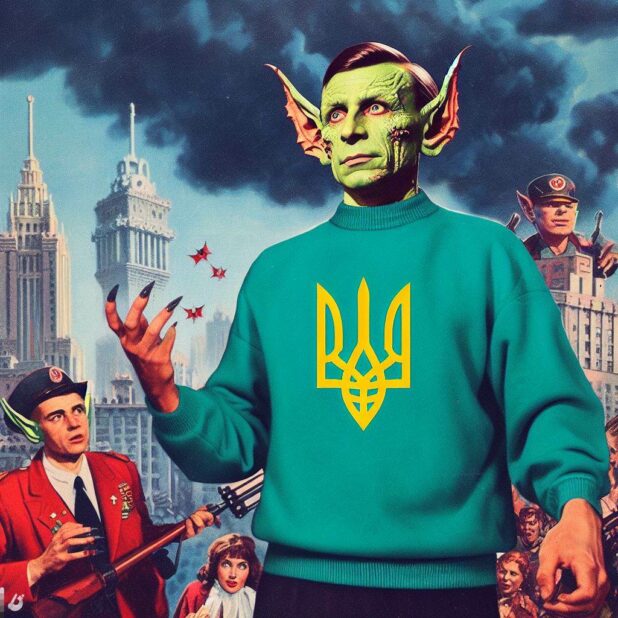 They're ready to become "an economic powerhouse," despite the fact that the Ukraine was the only former Soviet state that had a lower GDP in 2020 than they did at the collapse of the USSR – and now the country has half the population it had in 2020, and virtually all of the young men of the nation are dead or maimed.
This kind of insanity being spewed from the mouths of politicians and getting printed by media as if it is normal is the result of mass censorship. If you have a free and open press, anyone who said these sorts of things would be laughed off the stage. But the censorship of independent media, and the refusal of the controlled media to push back, means they can just say anything.