Andrew Anglin
Daily Stormer
September 4, 2019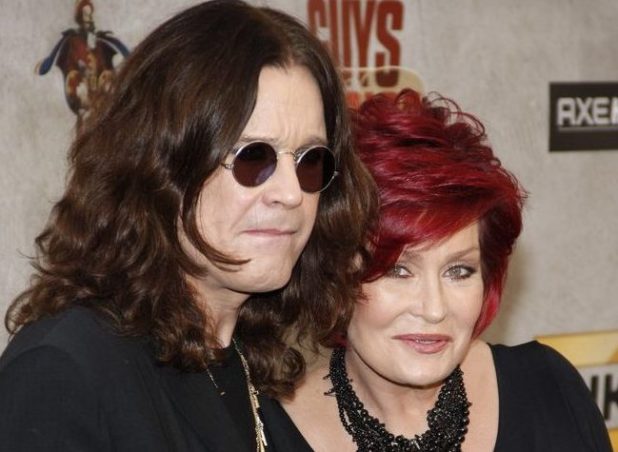 From what I've observed, the Jew race is driven by an atavistic and tribalistic hatred of non-Jews.
This is an incredibly strong impulse, which is clearly biological and not cultural. Sharon Osbourne is only half Jewish – from her father's side, so she is not legally Jewish. She was not raised in the Jewish religion. She did not even have a strong relationship with her father, according to her own telling. She is married to a non-Jew and has three children and multiple grandchildren with more or less no connection at all to Judaism.
And yet, she fantasizes about beating up an old white man for saying that Israelis should stop slaughtering Palestinians.
The star of pioneering US reality TV show "The Osbournes" has lashed out at Jeremy Corbyn, the leader of the opposition Labour Party in the UK, over the antisemitism scandals that continue to plague the party's ranks.

Speaking to UK tabloid The Sun on Monday, the British-born star gave a "searingly honest interview…about antisemitism, her family's tough past and the shocking discovery her mom spent time in jail — aged just 12" in the words of the paper's correspondent.

….

"Oh my God, I hate him so much. I want to hurt him," Osbourne said of Corbyn. "I want to physically hurt this man. He is the most arrogant, ugly f**k. I want to hurt him. Oh my God, he is revolting, so ugly, inside and out. This ugliness oozes from him, he's repulsive."
Wow, a Jew calling someone ugly.
Is he also a usurer and a pornographer, Sharon?
According to The Sun, Osbourne's open admission of her desire to physically harm Corbyn followed her retelling of father Don's experience as a Jewish soldier for the British Army during World War Two.

"His name was Levy so of course they knew he was a Jew," Osbourne said. "There he was fighting for his country and everybody was torturing him. People from his own country were torturing him."

Osbourne said that her father, who later became a successful showbiz impresario, would be woken up "at two or three in the morning and it's p***ing down with rain and they're getting him to dig a hole outside. He's like, 'Why am I doing this?'. And they're going, 'Because you're a f*****g Jew and this war is over you and this is why we have to fight and you're going to dig a f*****g hole.'"

Osbourne — who describes herself as "49 per cent Irish and the rest is Ashkenazi Jewish" — said that the rise of antisemitism was keeping her awake at night.

"It's always been around and it will always be around and that's what terrifies me because of all the ugly groups that are coming up all over the world," the TV star added. "It's always the Jews or the blacks or the Muslims — everybody hates somebody."
Yes, everybody hates somebody – but the Jews appear to hate everyone. It is a self-evident fact that this is a race much more aggressively prone to hatred than any other. For example, I'm an alleged top hater, but I would never go out and around talking about how I want to beat up Jewish political leaders. This particular kind of unhinged racial hatred appears to be unique to Jews.