The above video is a promo for an hour-long interview that Piers Morgan claims to have done with Ye, but which is yet to be released. It's not clear if this was the original schedule, or if there is funny business going on in the background preventing the interview from being released.
We will post the full interview when it is out, but this 5-minute clip is worth commenting on. Morgan is marketing this clip as "Ye finally apologizes to the Jews," when that is literally the opposite of what happens in the clip. If Morgan was Jewish, he would have edited it more deceptively.
Morgan kept demanding over and over again that Ye apologize to the Jews, and Ye said, "I had a right to express myself," and continued to attack the Jews. "You tried to civil rights me," Ye told the fat British slob ("Reginald Neckfat").
Ye called Morgan poor and said he would never take advice from someone with less money than him.
Ye said that "for the sake of this conversation" he would only speak about Jew businessmen.
This is the exchange in question:
Morgan: Are you sorry you said that?

Ye: No. Absolutely not.
That doesn't sound like "YE FINALLY APOLOGIZES."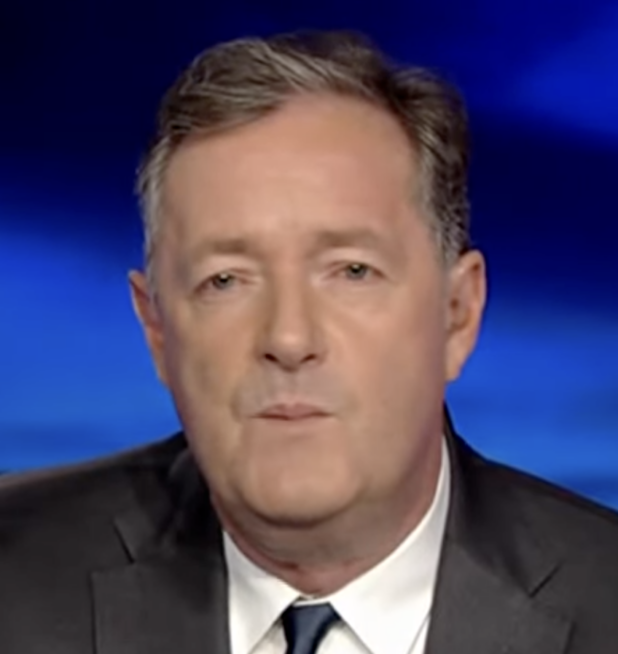 Morgan kept pressing the issue, however, and Ye finally said that he's sorry for anyone who is not guilty who was hurt or confused by his tweet. All this means is that Ye is a nice person and he's not trying to insult people who don't deserve to be insulted. But when he prefaces the apology as only applying to people who didn't do anything wrong – he didn't even say "Jews who did nothing wrong," he just said "people" – then he's not actually apologizing to the people he attacked in the first place, is he?
It's just ridiculous to run a fake headline saying Ye cucked when he literally said he will "absolutely not" apologize.
These people are vile. Piers Morgan is vile, and he's fat and stupid.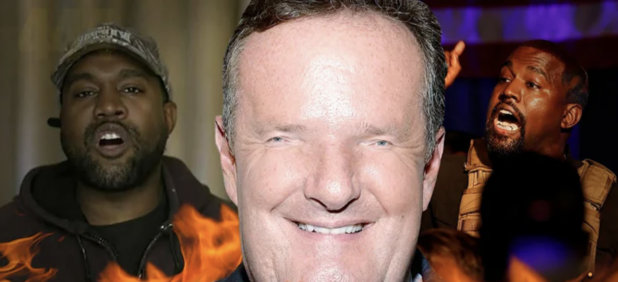 Imagine defending the Jews.
Why do people do this, other than that they are owned by the Jews? Why else would you defend these people?
I wish Ye would just ask these people: "what do you like about Jews? Tell me. List off the reasons you love Jews so much. Give me the bullet points. I'll wait."
He needs to get together some sound bites so people who don't know anything about the Jews understand what he is saying. He got to elaborate on Drink Champs, and people can understand that, but in these attack interviews with Chris Cuomo or Piers Morgan, he needs to have a sound bite strategy to give people a quick mental image of what his experience with the Jews actually is.
Frankly, the stuff they did to his family – literally sending in a gargoyle Jew drug addict to have sex with his wife in his own marital bed – is going to stir people more than the stuff about business practices. With business, things can go either way, and people already are at least vaguely aware that the Jews are not necessarily the most honest businesspeople, and that they've had a lot of dirty dealings with the blacks. But destroying a man's family because he supported Donald Trump, sending in this ugly Jew to have sex with his wife, that Jew getting his kids' names tattooed on his neck – this will really repulse people.