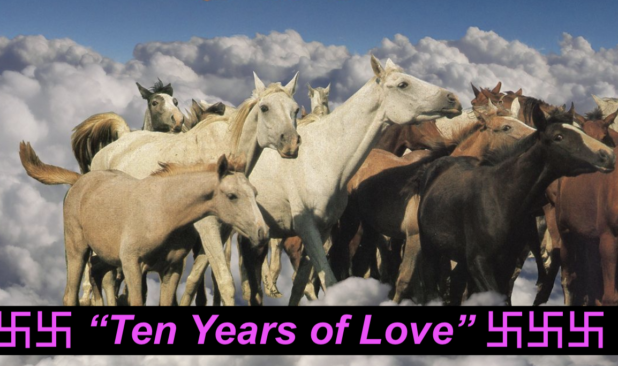 It's been ten years, folks.
Today is the day: ten years.
I've worked every day. I used to say "except Christmas," but really, on Christmas I just write one post. But it's usually a thousand words, and that's more than most journalists do in a week.
The site was established as a joke site for middle school boys – and look how far we've come.
Over the last ten years, I have established myself as the greatest journalist ever, and this is now totally undisputed.
There have been some bumps along the road, of course. I became the most censored man ever in all of human history because I made fun of a dead fat whore. There were some various other bumps.
Overall, it's been pure fun, and I am very blessed to have this job.
I was going to write a "retrospective" thing, which I still hope to do, but today I have a special podcast celebrating the anniversary, where I talk about my life and the history of the site. I did this with the folks from Lore Crimes.
Here is the .mp3 on Soundcloud:
Here's Telegram:
(You can also add their RSS feed to your app here.)
I enjoy podcasting. Unfortunately, my former cohost, Paul Town, was killed by the Mossad and replaced with a clone. I hope to launch a new podcast in the near future.
Here's to ten more years of WINNING.