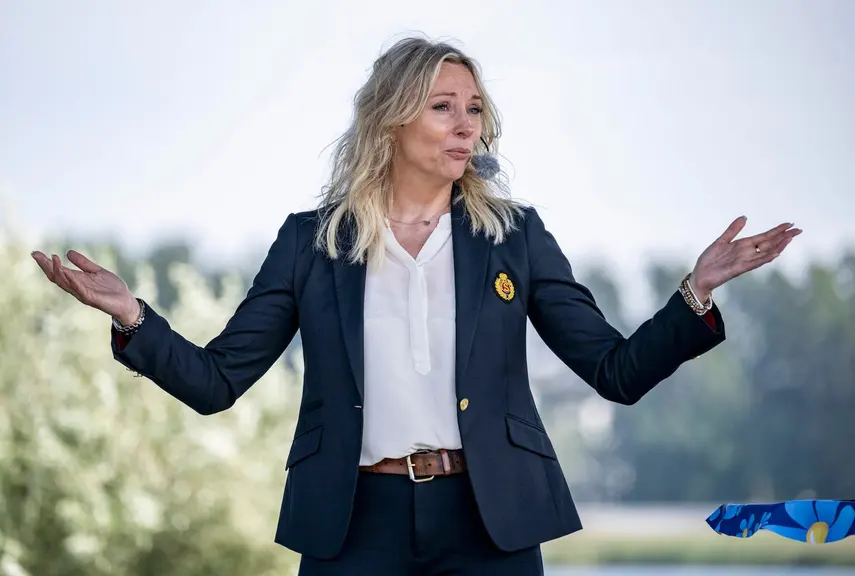 This Jessica Stegrud bitch is arguably worse than Hitler
You can't just go around saying Moslems shouldn't kill Swedes.
It's against the rules-based order.
Talk abut the Jews all you want, but Swedes deserve to die. Because of the Holocaust.
A tweet by Sweden Democrat MP Jessica Stegrud's following the terror attack in Brussels which killed two Swedes has been harshly criticised by Prime Minister Ulf Kristersson and the leader of the Social Democrats, Magdalena Andersson.

The Euro 2024 qualifier between Belgium and Sweden, which took place in Brussels, was called off at half time on Monday night after two Swedish football fans were murdered and another injured in a terror attack a few kilometres away.

Fredrik Reinfeldt, former Moderate prime minister and current chairman of the Swedish Football Association, attended the game.
After the attack, Stegrud wrote a now-deleted post on X, formerly known as Twitter, which received harsh criticism.

"Reinfeldt was given a police escort out of the arena – after two (probably) Swedish football fans were killed by an islamist. He, if anyone, should have been forced to stay there with no police protection at all. My thoughts go to the dead and their families. My contempt goes to all the politicians – including FR [Fredrik Reinfeldt] – who laid the foundations for this."

Stegrud, who was a Sweden Democrat MEP before entering the Swedish parliament last year, joined the party's leader Jimmie Åkesson on the campaign trail prior to the 2022 election and has been widely touted as his possible successor. She was listed as Sweden's fourth most influential politician on social media by Medieakademin's 2022 power barometer.

Her criticism of Reinfeldt and her accusation that he "laid the foundations for this", is most likely a reference to a now-famous summer speech, often referred to as the öppna era hjärtan (open your hearts) speech.
This guy is the main reason why Sweden imported more rapefugees per capita than any other country in Europe, even Germany
Reinfeldt in August 2014 called for Swedes to "show patience and open their hearts" to refugees seeking safety in the country. In the 2014 election which took place one month after the speech, around eight percent of former Moderate voters switched to the Sweden Democrats, who climbed from 4.8 percent in 2010 to 12.9 percent in 2014, becoming Sweden's third-largest party.

At a press conference on Tuesday about the Brussels attack, Ulf Kristersson commented on Stegrud's tweet.

"A lack of judgement," he said. " This is not the time for carelessness, recklessness or comments of that nature. This is not the time for making any of this party politics at all."

…

Social Democrat leader and former prime minister Magdalena Andersson criticised Kristersson for not acting on the post, pointing out that Kristersson was a minister in the Reinfeldt government which Stegrud expressed contempt for.

…

Andersson said that she was "shocked" when she saw the tweet.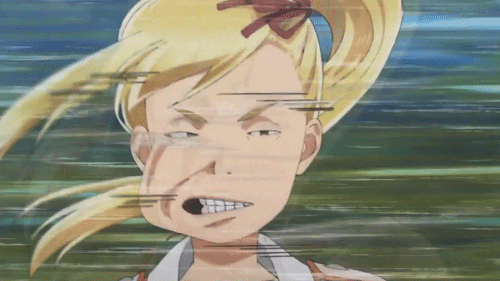 The Sweden Democrats' group leader in parliament, Linda Lindberg, said in written comment to TT that, as far as her party is concerned, the tweet requires no discussion.

"The security situation is worse than it has been for a long time. Shootings are taking place on Swedish streets. Innocent Swedish football fans are being murdered by Islamists. Given the situation, some people are choosing to get fired up over an MP who expressed her frustration over the situation on social media. I think that's ridiculous."

Stegrud has deleted the original tweet and reposted a more toned-down version, which still criticises Reinfeldt for "getting more protection than others" and accuses him for "laying the political groundwork for this accelerating insecurity".
Why did they bring all of these Moslems into their country and then… support Israel? And burn Korans?
It's insane behavior.
If you want to become an Islamic state, okay, well – I guess that's your choice.
But you can't become an Islamic state that is pro-Israel and pro-Koran burning.
That is just going to get everyone murdered.