"Paying the toll" doesn't just apply to coalburners, folks.
The sows can be just as aggressive and violent as the male bucks.
An Atascocita man called to report he was shot by his girlfriend Tuesday before he died, deputies said.

The shooting was reported about 9:30 p.m. in the Kings River Villa neighborhood, near Pinehurst Trail and Pine Wind drives.

According to investigators, Harris County deputies arrived and found a 65-year-old man, identified as Dale Blake, suffering from multiple gunshot wounds. Blake was flown to Memorial Hermann Hospital, where he died, investigators said.

Deputies said they located a 30-year-old woman, identified as Latonya Jones, a short time later, who said she was Blake's girlfriend. She was arrested and will be charged with murder, deputies said.

…

Investigators said they are still trying to determine what led to the shooting.
He didn't even choose a non-ghetto negress; he chose a Latonya.
Just how desperate was this guy?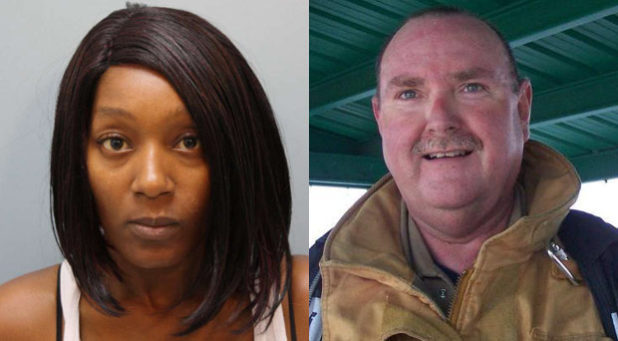 Latonya Jones and Dale Blake.
The thirst truly is real.