Andrew Anglin
Daily Stormer
September 1, 2019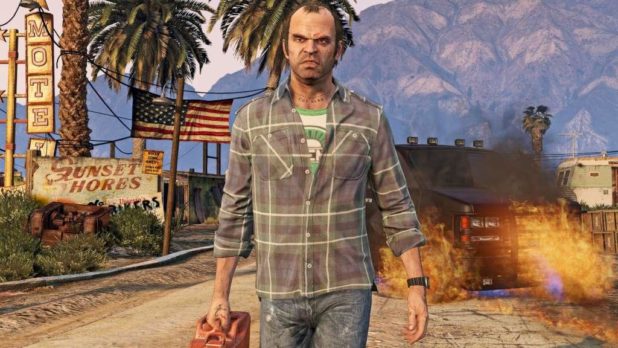 I'm honestly shocked that this is the first Grand Theft Auto style rampage that we've seen so far. It seems like a pretty obvious thing to do.
CNN:
A man who was pulled over by Texas troopers shot at them with a rifle and sped off, setting off a terrifying rampage that ended with five dead and 21 injured.

After the shooting during a traffic stop Saturday in Midland, the gunman drove on the streets and highway, spraying bullets on residents and motorists, police said.

He then hijacked a postal truck and randomly shot at people as he made his way into Odessa about 20 miles away. There, police killed him in a gun battle in a movie theater parking lot.

The victims injured Saturday included a 17-month-old girl and three law enforcement officers, hospital and police officials said.

It's unclear why police had pulled over the unidentified gunman or what his motive was. Odessa Police Chief Michael Gerke described him as a white male in his 30s, but declined to provide additional information.

…

The terrifying afternoon started at 3:13 p.m. local time.

Two troopers from the Texas Department of Public Safety stopped a lone driver during a traffic stop on westbound Interstate 20 in Midland, authorities said.

Before the vehicle came to a complete stop, the man grabbed a rifle, pointed it out his rear window and fired toward the troopers' patrol unit, wounding one of the troopers, said Lt. Elizabeth Carter of the Department of Public Safety.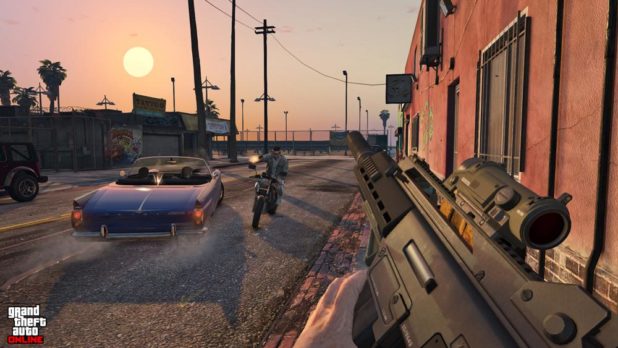 The shooter then drove west into Odessa and continued firing as he drove through the city and around shopping centers, the police chief said.

He abandoned his vehicle, stole a mail truck and shot at more people as he drove toward the Cinergy movie theater, where he exchanged fire with officers in the parking lot.

Of the three injured law enforcement officers, one was from the Department of Public Safety, one from the Midland Police Department and one from Odessa Police Department.

Police have not released details on the fatalities and the US Postal Service declined to comment on the condition of the mail carrier whose truck was stolen. The Ector County school district in Odessa said one of its students was among those killed.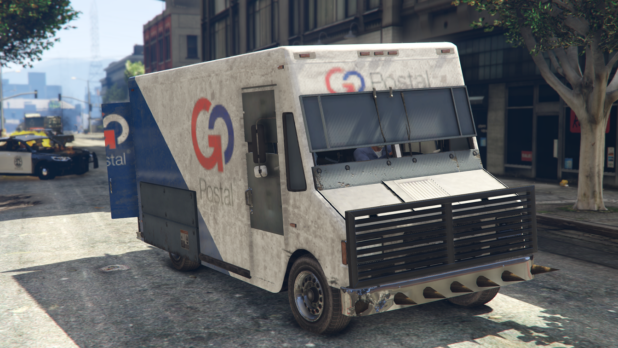 The 17-month-old was airlifted to University Medical Center in Lubbock, where she was in satisfactory condition, hospital officials said.

Alex Woods drove up to the movie theater about five minutes before the shootout and saw several police vehicles with flashing lights.

"There was just police everywhere and there was a bunch of people behind the theater in the field walking and next thing you know this gunfire is going off," he said. "I hear a pop, so, I flip the camera to where the theater's at and I just see a bunch of gunfire going off."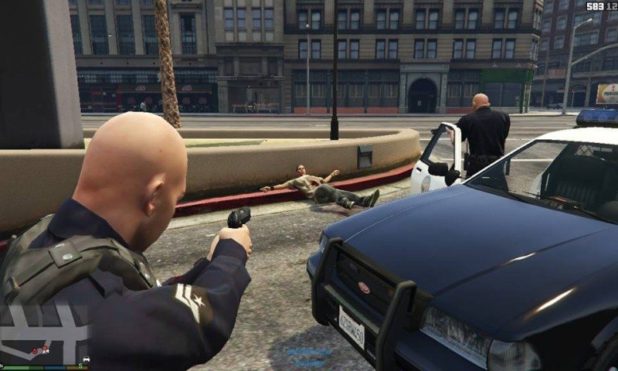 Woods said he saw the officer walk up to the mail van and fire into it. "I believe that is when the shooter was killed," he added.

The gun battle did not last long, he said, describing the incident as surreal.
Is it surreal?
I am pretty sure it shouldn't be.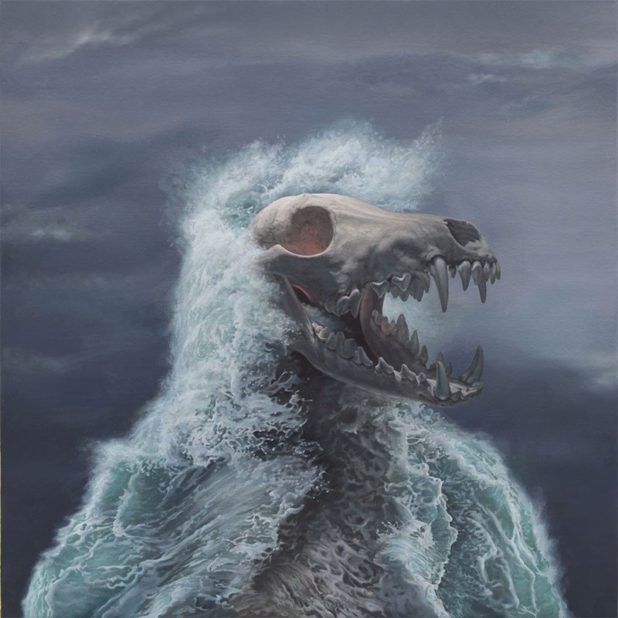 It's not something that you don't expect.
You don't go to a movie theater parking lot and get surprised that there is a shootout in it.
People running out of the Cinergy movie theater, earlier today, in Odessa, Texas. #odessashooting
Credit: Aggie Acosta pic.twitter.com/Q87oV0LiFt

— David Begnaud (@DavidBegnaud) September 1, 2019
Can you imagine watching a movie at the theater and then running for your life because someone came in and started shooting random people. Absolutely insane world we live in. #Odessa Texas #Activeshooter pic.twitter.com/AyuNrNsypb

— Gnome Army (@ryan_itsyaboi) August 31, 2019
Omg.. this is heartbreaking.. #Odessa Texas #ActiveShooter pic.twitter.com/RppyHZo5zJ

— Gnome Army (@ryan_itsyaboi) August 31, 2019
#odessashooting one of the scariest thing ever to hear n be so close to a shoot!! So glad they shot him dead! pic.twitter.com/wVuPUNXu1O

— Jacqueline Rico (@jackiearico) August 31, 2019
Reaction
It's a white man, of course. So it will play into the whole "most dangerous people" narrative. Even though blacks commit something like 30 times the number of murders we do.
And there will be calls for gun grabs.
Our hearts are with Midland, Odessa, and everyone in West Texas who has to endure this again. More information is forthcoming, but here's what we know: We need to end this epidemic. https://t.co/ytWLcg7y20

— Beto O'Rourke (@BetoORourke) August 31, 2019
And the swooping arrests will probably get even more intense, as people continue to be wrongly arrested for being white.
I don't think it's going to lead to any websites disappearing, however. Or any other political agenda, beyond gun control.
This guy didn't have a manifesto. He was just pissed off and couldn't take it anymore.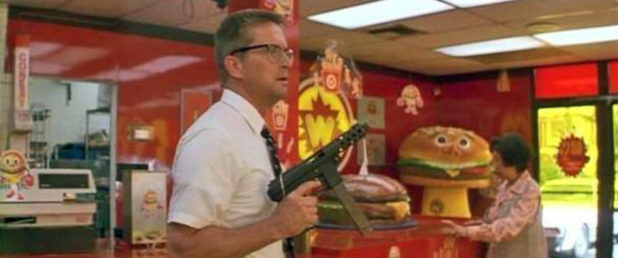 Again, it is surprising this doesn't happen more often.
White men in their thirties are pretty much all some combination of these things:
Broke, buried in debt
Oppressed by women
Living in neighborhoods being overrun by foreigners
Told they are evil for being born nonstop by everyone
The children of single mothers
Jobless or underworked
Sexless
Divorced
Had their kids taken away
On drugs
Fans of Grand Theft Auto and other violent video games
So it really is a miracle that this doesn't happen every day.
What we should be doing as a society is thanking millennial white men for dealing with all of the problems they have and not going on GTA-style rampages.
We should have a national Thank a White Millennial for Not Going on a Shooting Rampage Through the City Day.
But no. Instead, we're going to be called evil. And that is going to contribute to more such events, because fewer and fewer guys are going to be able to hold it together.