You have to understand: women cannot be allowed to run a country.
Women do not have any concept of freedom as men perceive the thing.
When women have authority, they treat everyone subject to that authority as a small child whose entire life they are supposed to micromanage.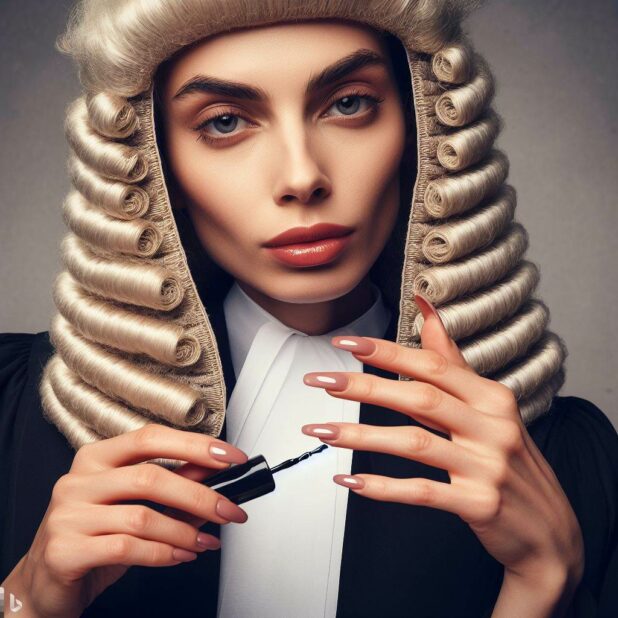 It's not viable.
The parents of critically ill baby Indi Gregory have been told they can't take her to Italy, in the latest round of their court fight over life-support treatment.

Dean Gregory and Claire Staniforth have been trying to prevent doctors from limiting the treatment they give to Indi, who turned eight months old last week.

This week, they asked if they could transfer their child to the Bambino Gesu Paediatric Hospital in Rome, which has agreed to accept their daughter.

The Christian Legal Centre, which is supporting Dean and Claire in their legal battle, said today that a judge had ruled against the move and confirmed they plan to appeal.

It's the latest blow to the parents' efforts, and comes a little over a week after a pair of judges from the Court of Appeal dismissed their challenge to an earlier ruling that said medical staff were lawfully able to limit treatment.
Indi is currently being cared for at the Queen's Medical Centre (QMC) in Nottingham.

Bosses at the centre's governing trust told Mr Justice Peel last month that she is dying due to mitochondrial disease, with a doctor saying 'further ventilation' would only 'prolong matters'.

Barrister Emma Sutton KC, who led the trust's legal team, said Indi has an exceptionally rare and devastating neurometabolic disorder, and that the treatment she received caused pain and was futile.

Dean and Claire, from Ilkeston in Derbyshire, disagree with the assessment.

As well as ruling that doctors were able to limit her treatment, the High Court judge also ruled that Indi, her parents and the hospital could be named in reports.
Indi's parents tried to challenge the life-support ruling, but their case was dismissed by Lady Justice King and Lord Justice Birss on October 23.

The two judges concluded the pair did not have an arguable case and no 'real prospect' of winning an appeal.

Mr Justice Peel also made the written ruling on the proposed move to Italy.

'I am satisfied that the proposal for a transfer to Rome would not be in (Indi's) best interests,' he said.

'In my judgment, there is no material change of circumstances, or other compelling reason, to justify reconsideration of my original order. The application is dismissed.'

Reacting to the decision, Dean said the judge had 'simply rubber-stamped the trust's position', adding he was 'horrified' by the ruling.
It isn't the government's decision where the baby be treated. That is absolutely the decision of the parents.
The government claiming this authority is a violation of the basic natural order.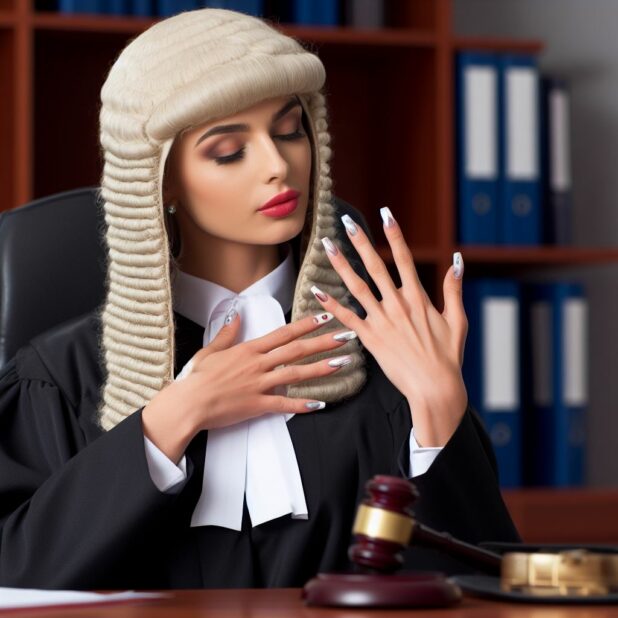 Leftists will still claim that traditional religious societies were "oppressive." However, the Medieval Church never asserted the right to micromanage people's personal decisions. In fact, it is a fundamental aspect of Christian doctrine that a man has the right to exercise his free will. There are limits, but those limits have a clear explanation.
The UK state and to a lesser extent other states run by vaginas have asserted a total right to make all of the decisions of the individual.
The fascists never did this.