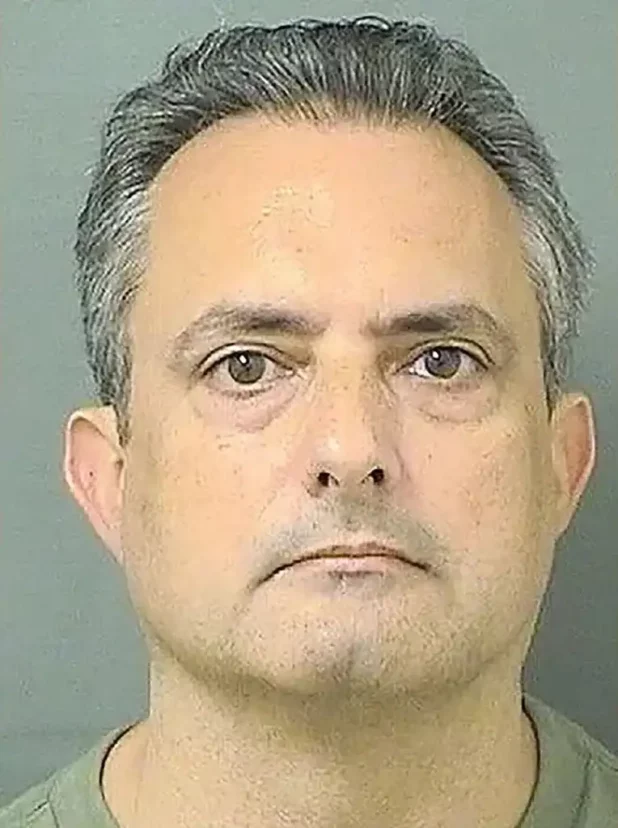 Charles Maglio, 54
The bitch was keeping a toothbrush at his house.
How is this not a valid relationship?
Isn't the age of consent 16?
What did this guy do wrong? Premarital sex, I guess, but that is only because of the feminist law. I'm sure he would have married her.
A former Florida high school teacher has died from an apparent suicide while facing trial for repeatedly having sex with a 16-year-old student who said she'd kept clothes and a toothbrush at his home.

Charles Maglio, 54, a then-math teacher at Wellington Community High School who'd also taught at Marjory Stoneman Douglas High School, was facing two felony sexual misconduct charges after being arrested last month, the Palm Beach Post reported.
What is the felony?
Sex? 
He'd been caught professing his love to the girl in a call monitored by cops — telling her that he could not wait for her to turn 18, according to the report.

Maglio was found dead of a self-inflicted gunshot wound in woods near his Coral Springs home on Oct. 1, according to the Broward County Medical Examiner's Office.

A firearm was found at his side and a note was located in his room, officials said, without elaborating on what he wrote.
Sigh.
Feminism claims another body.
Feminists have killed more people than the Jews.
The Palm Beach County Sheriff's Office first started investigating in December after a restaurant owner reported to the principal that Maglio was sending flowers to a teen employee.

The girl contacted Maglio "and gave him a heads up about a possible investigation," according to an affidavit cited by WPLG.

"She said she deleted all their text messages and was sure he did the same," the affidavit said.
So, she was in love with him.
What did this guy do wrong???
Why is this not allowed???
It was allowed for millions of years before like, 1964???
When questioned, the student reportedly said: "I don't want him to get in trouble. I'm in love with him."

The girl began to visit Magliko in his classroom after school because she was looking for "a mentor fatherly figure, but it escalated," the document reportedly states.

She said they began communicating on social media and had sex several times at Maglio's apartment. The victim said she had left clothes and a toothbrush at his place.
She was in love with him and he was trying to do the right thing.
This is the epitome of wholesomeness – and it's illegal in a country where the government cuts the dicks off young boys.
Pro-tip: every single relationship starts with a girl looking for a father figure.
That's a fact of life. If you don't like it, take it up with God or nature or whoever else is responsible for the nature of mammalian behavior.
Another pro-tip: no one wants women over 16.
They're disgusting beasts.