I don't know how many times I've told you this, but it has probably been exactly six million: everything to do with these states battling tranny surgeries, trannies in school, trannies in the bathroom, age of tranny injections and cock-chopping, is currently happening at the state level.
This is meant to be a huge frustrating mess.
What the Brandon Administration is planning to do is wait until after the election, when he will once again have full control of the government, and pass federal regulations on this. There is already a total framework for it, because of what the federal government has done with women and the blacks. They just include trannies in that group.
Easy peasy lemon squeezy.
A Wisconsin court agreed Tuesday to block staff at Kettle Moraine School District in Waukesha County from "socially transitioning" gender-confused students without their parents' knowledge or consent, ruling that doing so was in violation of parental rights.

Since 2021, the Wisconsin Institute for Law & Liberty (WILL) and Alliance Defending Freedom (ADF) have been representing two sets of area parents against KMSD over school officials treating children as members of the opposite sex without parents' permission.

One of the families involved said the school actually refused their request to use their daughter's actual name and female pronouns, resulting in moving the child to a different school and getting her counseling (the girl later came to accept her actual gender).
On Wednesday, a Waukesha County circuit court ruled in favor of the parents, determining that KMSD's policy "violates parents' constitutional right to determine the appropriate medical and healthcare for their children," and enjoining the district "from allowing or requiring staff to refer to students using a name or pronouns at odds with the student's biological sex, while at school, without express parental consent."

"The School District could not administer medicine to a student without parental consent," the court observed. "The School District could not require or allow a student to participate in a sport without parental consent. Likewise, the School District cannot change the pronoun of a student without parental consent without impinging on a fundamental liberty interest of the parents."
They mention the Wisconsin state constitution and blah blah blah.
But the federal government has an absolute ability to bypass all of that.
And they will.
Biden has already said as much on several occasions.
He's also issued several executive orders.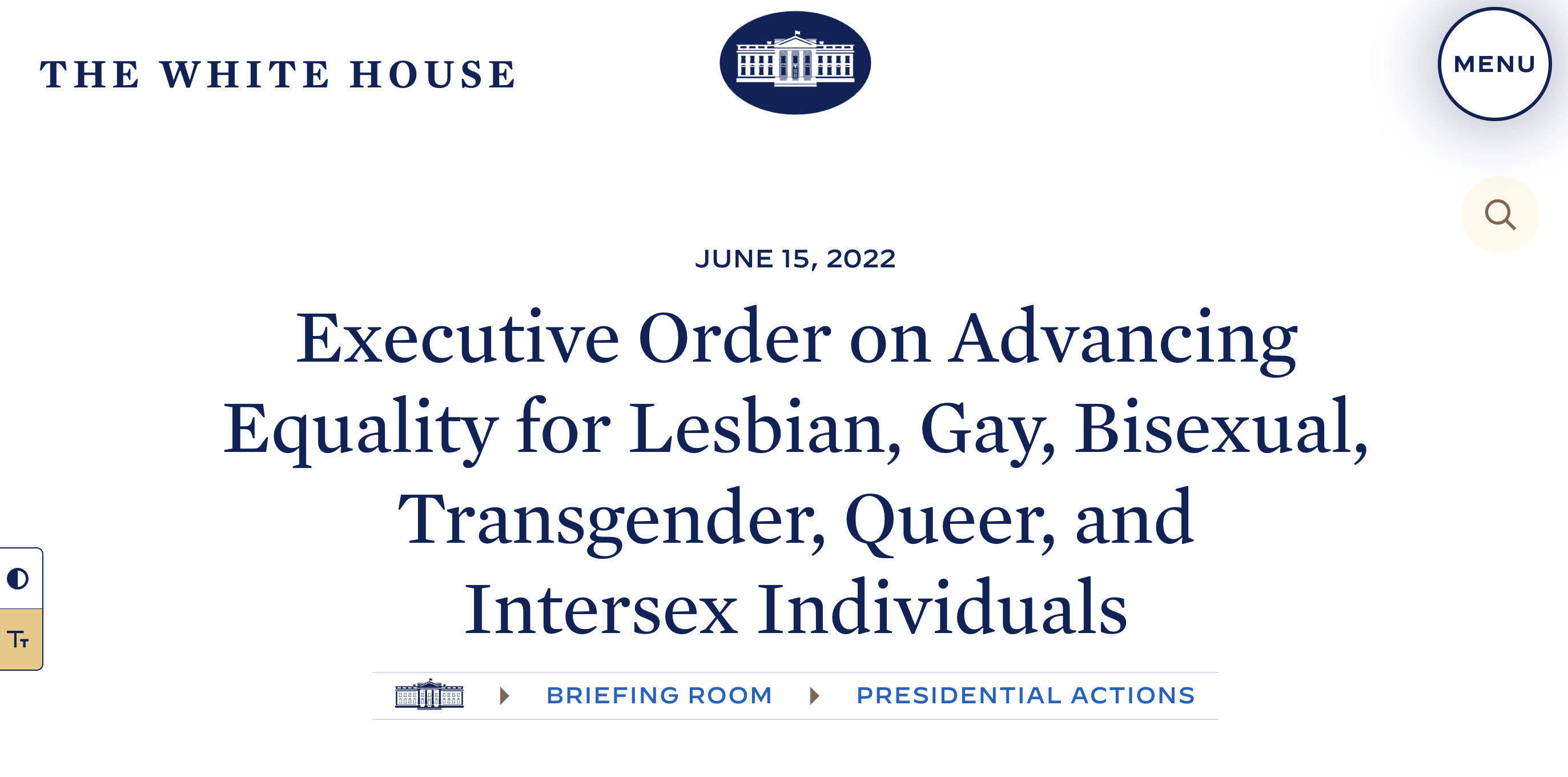 And there have of course be multiple rulings by federal judges.
He just needs to streamline this with a bill in Congress.
I would also suspect he will move to ban home schooling as well.
He might even go after the Amish and try to turn them into trannies.