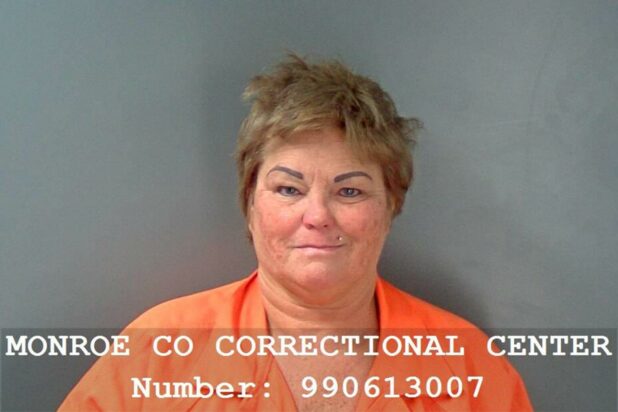 Billie Davis, 56
The media is responsible for whipping boomers into a frenzy.
An unsuspecting Indiana University student was repeatedly stabbed in the head on a bus Wednesday for "being Chinese," police said.

Billie Davis, 56, allegedly told cops she targeted the student in Bloomington for no other reason than her race.

The 18-year-old student "would be one less person to blow up our country," Davis allegedly told police, according to court documents obtained by WRTV.
Related: Agitated Vaccine Activist Scott Adams Says China is Behind "Nearly All of Our Biggest National Problems"
Davis — who was seen smirking in a mugshot –was originally only charged with battery until hospital workers found seven stab wounds on the victim's head.

Police re-interviewed Davis Thursday, who then allegedly admitted to using a folding knife in the racially-charged attack, and charged her with attempted murder. It's unclear if she will also be charged with a hate crime.

The attack was completely unprovoked, police said.

The student, who police did not name but was identified as an Indiana University student, told officers she tried to exit the bus at 4:45 p.m. Wednesday, but was bludgeoned by a stranger she had not interacted with during the bus ride.

Davis spontaneously struck as the student waited for the doors to open, police allege.

As her victim stayed at the scene bleeding, Davis then walked off the bus and away from the scene, footage reviewed by police show.
We know what she was really mad about.
It's not the threat of Chinese terrorism.