Andrew Anglin
Daily Stormer
August 30, 2019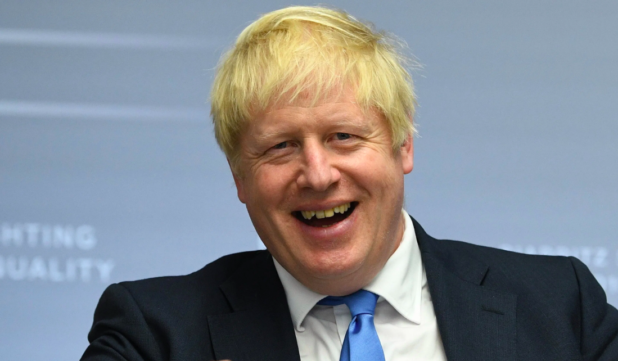 I didn't think it was happening.
But it looks like it's probably happening.
Boris Johnson has shut down Parliament and the courts appear to be siding with him, just as the Queen did.
A Scottish court Friday rejected the first legal bid to block British Prime Minister Boris Johnson from suspending Parliament until two weeks before the Oct. 31 Brexit deadline.

Judge Raymond Doherty refused to grant lawmakers an emergency injunction but did not comment on the merits of their appeal. The move was seen as a blow to the lawmakers seeking to stop a no-deal Brexit.

The judge ruled there is time to hold more hearings next week.

Two other legal cases are in progress in London and Northern Ireland.

Johnson's request to suspend parliament was approved by Queen Elizabeth Wednesday.

Johnson said this week there would be "ample" time to debate once the suspension ends on Oct. 14.
He suspended parliament so they can't shill the place up and cockblock the pullout.
I guess we'll wait and see, but this is I think a very bold move. If it does turn out that Brexit gets blocked, it's going to be a very obvious attack on the country, and not some weird "oh but we can't figure out the details with the Irish border, we're just stupid and confused."
Anyone is going to see it for what it is if someone moves in to shut it down at this point.
Boris is serious business on this issue.