Pomidor Quixote
Daily Stormer
August 29, 2019
We have anchored off Coney Island – clearing customs and immigration. We will come ashore at North Cove Marina earliest 14:45 tide allowing. pic.twitter.com/t6yy5z2asp

— Greta Thunberg (@GretaThunberg) August 28, 2019
Queen Greta of the House Thunberg, the First of Her Name, Savior of Animals, Devourer of Plants, Autism Redeemer and Protector of the Nice Weather is here.
Bow before your queen.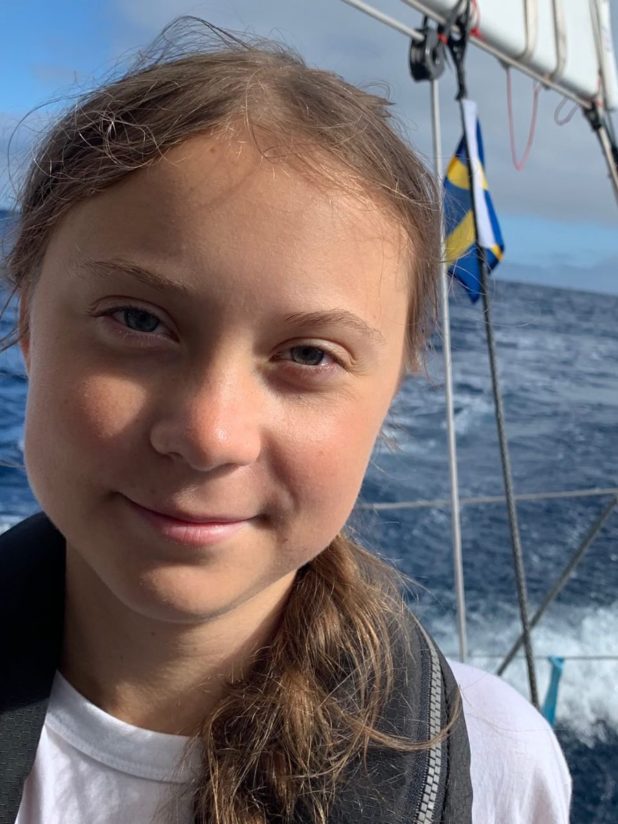 Bend the knee.
Teen climate change activist Greta Thunberg has arrived in New York after choosing to sail across the Atlantic for two weeks to avoid using a plane's gas emissions.

The 16-year-old from Sweden tweeted on Wednesday morning that she was anchored off Coney Island in Brooklyn on her zero-carbon emissions sailing boat while waiting to clear customs and immigration.

'Land!! The lights of Long Island and New York City ahead,' she had earlier tweeted before dawn alongside a dark, blurry photo of lights in the distance.

…

She made her journey on the Malizia II – a 60-foot yacht equipped with solar panels and underwater turbines that produce electricity onboard.

The Swede has endured cramped and rudimentary conditions onboard, eating freeze-dried food and using a bucket as a toilet.

The sailing boat was skippered by Pierre Casiraghi, the son of Monaco's Princess Caroline, and German round-the-world sailor Boris Herrmann.

Her voyage sparked controversy, however, after it was revealed that that several people would have to fly into New York to help take the yacht back to Europe.

Hermann himself will also return by plane, according to the spokesman.

Team Malizia's manager insisted however that the young activist's journey would be climate neutral, as the flights would 'be offset'.

Thunberg has said that she does not yet know how she will return to Europe.
The trip ended up costing more than her just taking a plane, but that's okay.
What matters is the intention.
Whites have nations of ideas, not nations of people. It doesn't matter what people are or what people do — what matters is what ideas they have. What are intentions if not a form of ideas?
Her brave planet-saving trip must be celebrated and she must be thanked for it.
She is sacrificing her breasts and health by eating a vegan diet to save YOUR life.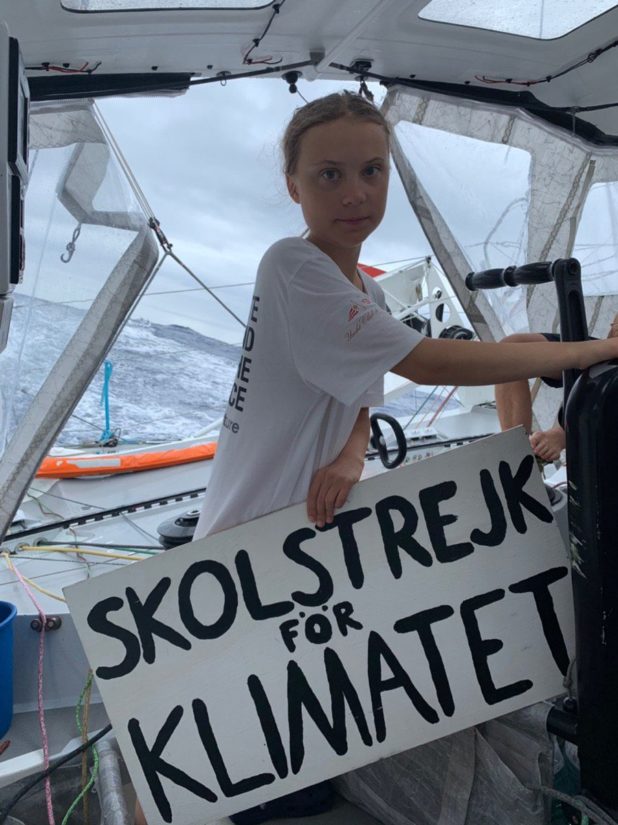 Our Queen is doing everything in her power to save all of our lives by getting us to help out of our own free will.
If we don't answer her call, she may soon have to resort to more… drastic measures.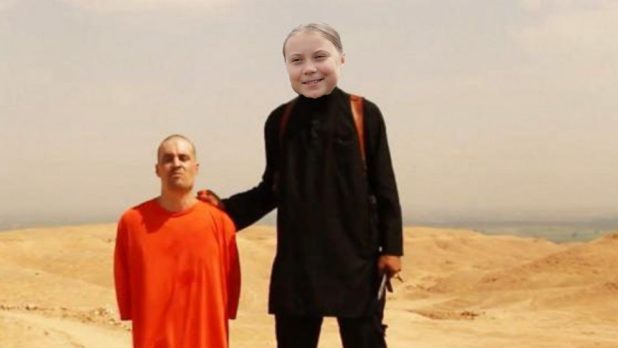 After all, we have to stop the weather from changing.
The remains of 227 children have been discovered at a site in Peru in what experts believe is the world's largest sacrifice site.

Researchers have been digging at the site in Huanchaco, a beach-side tourist town north of the capital Lima, since last year.

Chief archaeologist Feren Castillo said the children, who were aged between four and 14, were sacrificed in a ritual to honor the pre-Colombian Chimu culture's gods.

It is thought that they may have been killed to try and stop bad weather known as the El Nino phenomenon in the region.
That worked out for them. Sacrificing people's life force appeases the Weather Gods, which is why Queen Greta is vegan. But in order for veganism to work, everyone has to do it because it doesn't kill immediately, so the offering for the Weather Gods is not as big as bloodier alternatives and numbers have to make up for it.
Once everyone is vegan and every man looks like he's filled with estrogen, Queen Greta the Great will be pleased.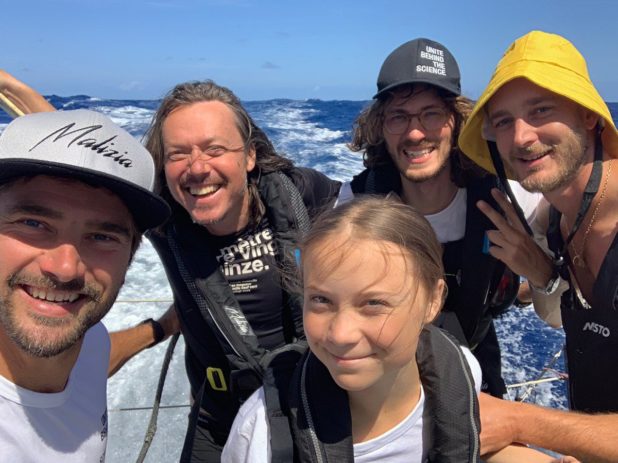 But most importantly, the Weather Gods will be pleased.