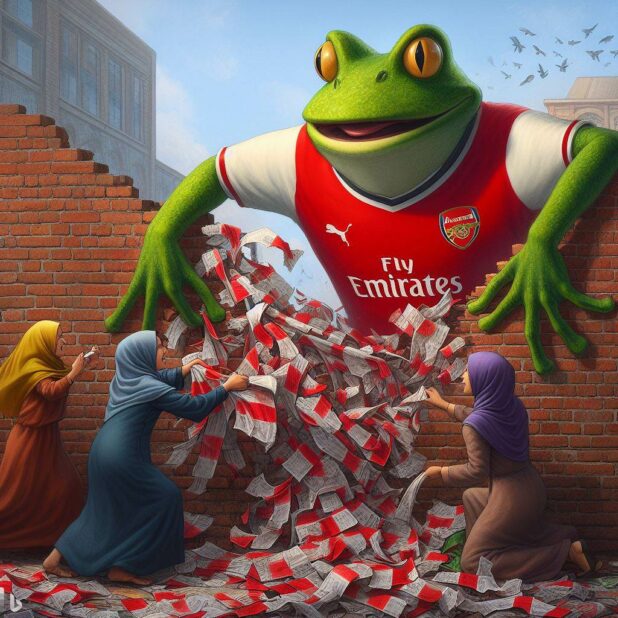 We had a bit of downtime yesterday.
I'm thinking we're back.
I'm gonna post a (really, really funny) satire thing I did, then go back to sleep for a bit. I had a long weekend. Only Tor readers could see the site yesterday, so if you're not on Tor, it's new to you. I'll be back mid-morning EST. (I'll have the site fully updated by 1-2 PM EST, then the schedule will go back to normal – I think the site is fixed, at least for a bit.)
By the way, if you're using anything other than an iPhone, you should become a Tor reader. This works 24/7/365 (and 366 on leap years):
http://stormer5v52vjsw66jmds7ndeecudq444woadhzr2plxlaayexnh6eqd.onion/
You just open Brave Browser, then click file, then click "New Private Window with Tor," then paste that address in the address bar.
Even if your primary device is an iPhone, you can do it, it's just sort of a hassle as I understand it. I stopped using a cellphone years ago (because I'm literally that edgy), but I tested this on an iPhone maybe a year ago and it was possible, it was just slow and you had to keep hitting reload.
On Android or Windows/Mac/Linux, Brave works fine and loads the site in a snappy fashion. Honestly, it makes the most sense to just use that by default, so you don't ever have to deal with site speed/loading issues. I am totally deranked from Google etc., so I don't need to funnel traffic to this main address to boost my rank. About half of the readership has been on there for years, and it might be even more now.
The Illness Revelations will continue this week with big features, much better than previous ones.
Memes coming up, then something way better tomorrow.