This is what it's all about, folks: licking, fisting, pounding the anus.
This is the whole game.
It is what defines America.
When all of these freaks, from Sean Hannity and Tucker Carlson to Lindsey Graham and Chuck Schumer, say "our values," they are talking about gay anal activities. Man-on-man and man-on-boy anal action.
U.S. President Joe Biden will announce new funding to bolster democracies around the world on Wednesday amid criticism his administration has made little progress in advancing human rights and democracy as a focus of its foreign policy.

Biden will announce $690 million to fight corruption, support free and fair elections and advance technologies that support democratic governments at a second White House-led Summit for Democracy, senior administration officials said on Tuesday. He announced over $400 million for similar programs in 2021 when he last held such an event.

…

The senior administration officials said Biden will look to make the case that the events of the last year have put into stark relief that democratic governments grounded in the rule of law remain the best way to promote peace and prosperity.

"As President Biden has said, we're currently at an inflection point when it comes to the future of democracy both within the United States and globally," one of the officials said.
Democracy means "gay anal sex."
"Sex."
It's not actually sex, by the way. That's a colloquial term. It's sodomy. You can't have sex with an anus.
That is all America is. 
There is nothing else left of this country.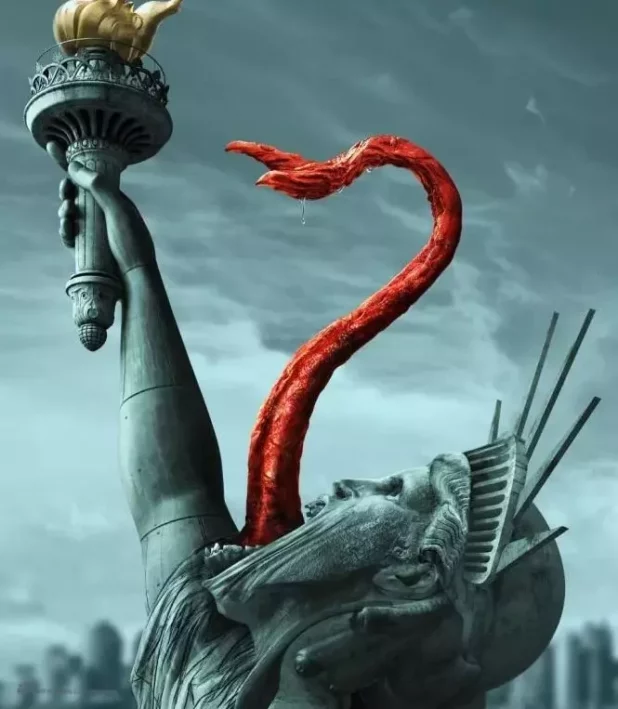 The country turned away from God when the boomers allowed gay rights in the 1990s. Now, God has turned away from America.
There is nothing left but suffering and death – and then, a great cleansing.