Lol.
Poor Albos.
BBC:
Italy will build two centres in Albania to host tens of thousands of illegal migrants, Prime Minister Giorgia Meloni has said.

She announced the plan at a news conference with Albanian Prime Minister Edi Rama in Rome.

Ms Meloni said the centres – due to open next spring – will be able to process up to 36,000 people a year.

The plan will apply to migrants rescued at sea by Italian boats, and not to those who arrive on Italian shores.
If they have not arrived on Italian shores, there is zero reason they shouldn't simply be turned around – or left to sink, if they don't have the fuel for a return trip.
We are not these people's mommies.
The migrants will stay in the centres while Italy examines their asylum requests, Ms Meloni said, adding that the plan would not apply to pregnant women, children and vulnerable people.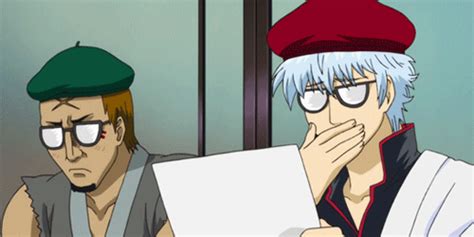 She said the structures – which will be built at Italy's expense – would be able to accommodate 3,000 people each month "for the time necessary to quickly process asylum applications and, if necessary, for repatriation".

The centres will be built at the port of Shengjin and the Gjader area in north-west Albania. Security personnel and police officers will be provided by Albania.

Ms Meloni said that, although Albania is not an EU member state, "it is already behaving like one". She added that she believes "Albania is, for all intents and purposes, a European country" and stated her support for Albania's entry into the EU.
If Albania enters the EU, what's gonna stop the invaders you send there from just going to Italy, or other EU countries?
Speaking in Italian, Mr Rama used warm words to describe his country's relationship with Italy, saying that Italy's citizens and institutions had helped Albanians in the 1990s after the fall of the Communist regime.

"This debt cannot be repaid," Mr Rama said. "But if Italy calls, Albania responds."

Mr Rama added: "Everyone can see this is a difficult situation for Italy. Geography has become a curse for Italy, because if you arrive in Italy, you arrive in the EU. But when it comes to managing these arrivals as the EU, we know how things go."

"We might not have the capacity to be the sole solution, but we have the duty to… help Italy," he added.

Mr Rama said he and Ms Meloni discussed the migrants centre agreement while the Italian PM was on holiday in Albania over the summer.

A day after the plans were announced, a European Commission spokesperson told the BBC that the Commission is aware of the "operational arrangement" between the Italian and Albanian authorities but said it had not yet received detailed information about it.

However, it pointed out that the agreement still needs to be translated into law by Italy and added: "It is important that any such arrangement is in full respect of EU and international law."
The Commission is likely to hold off from giving a verdict on the plan until it is approved by the Italian Parliament.

Opposition politicians in both Italy and Albania have criticised the agreement.

Riccardo Magi, the leader of Italian liberal party +Europa (More Europe), said the plan was "frightening" and that the centres would be like "a sort of Italian Guantanamo".

Writing on X, formerly known as Twitter, Mr Magi said: "It's also an illegitimate agreement: Italy can't ship people rescued at sea to a country outside of the EU, as if they were parcels or goods."

Belind Kellici of Albania's Democratic Party criticised the the "lack of transparency" surrounding the deal.

"This is treason against Albania and it is the biggest disloyalty that Rama could do to our country," Mr Kellici wrote on X.

"The biggest anti-Albanian today is called Edi Rama, who every year expels hundreds of thousands of young people from the country to replace them with illegal immigrants."
So the opposition in Italy is concerned about invaders not getting to invade their country, while the opposition in Albania is concerned about being invaded.
Not even Albanians want to live in Albania