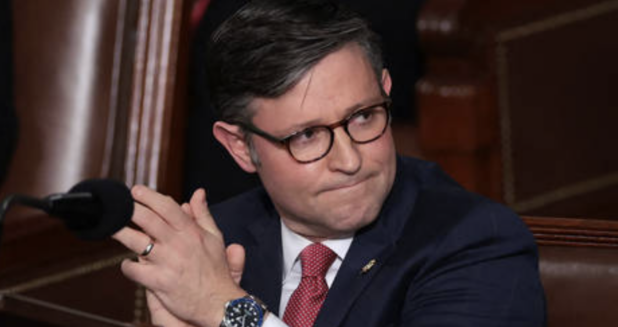 I don't even think this is worth reporting, but I'm tired after writing an exhausting religious article, so hey – filler.
RT:
Congressman Mike Johnson of Louisiana, a staunch supporter of former US President Donald Trump, has been elected speaker of the US House of Representatives after three weeks of gridlock.

A total of 220 House Republicans threw their support behind Johnson during the Wednesday afternoon vote on the House floor. No Democrats endorsed his candidacy.

The House had been without a speaker since October 3, when a group of Republican rebels led by Congressman Matt Gaetz of Florida ousted the former Speaker Kevin McCarthy, citing his secret deal with the White House to pass a bill sending more money to Ukraine.

Republicans, who have a slim majority in the House, have struggled to appoint McCarthy's replacement ever since, holding up any legislative business in the chamber. Jim Jordan of Ohio and Tom Emmer of Minnesota failed to get enough votes within their conference, and for a moment it even looked like some Republicans might help Democrats elect a minority speaker.
I'm struggling to remember what I even know about Johnson.
I just read that he denied the election, is a "Ukraine skeptic," and a hardcore MAGA supporter.
Biden has a $109 billion bill he's trying to pass, which funds all the wars – Ukraine, Israel, and Taiwan – and gives a bunch of money to illegal immigrants.
McCarthy was just stamping all this stuff.
Maybe this guy won't, maybe that's interesting somehow – I just can't get myself to care.