🇮🇱 "Israel will govern Gaza for an indefinite period" – Netanyahu

That is their goal from the beginning, ethnic cleansing and expansion of the occupation pic.twitter.com/FbYBKhvzm3

— Megatron (@Megatron_ron) November 7, 2023
Jews actually don't seem to understand basic PR anymore.
And it's like, all of them. Some of them are trying to do damage control with "Jews for Gaza" type stuff, but they're pissing in an ocean of baby's blood.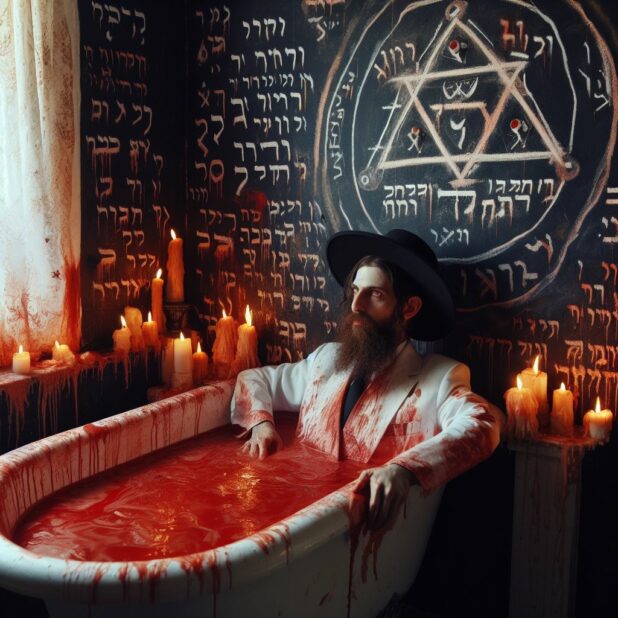 If I was Jewish, and trying to run money scams in Europe or America, I would be flipping out. I'd be out there on TV every day (because if I was Jewish, I'd be really rich, and be able to go on TV whenever I wanted, and also be a regular guest on Bloomberg like Larry Summers), saying "Netanyahu does not represent Jews. The Jews that are staying quiet about this need to start making noise, because this guy, along with his buddy Blinken, are making us all look like a bunch of baby killers."
I'd be using my huge stockpiles of cash to organize "Jews for Gaza" events accusing Bibi of being a baby killer and claim that he's "purposefully creating problems for the diaspora, purposefully driving anti-Semitism, because he wants us to be forced to go to Israel with our money. Bibi is running a money scam on international Jewry."
No Jews are acting like I would act – at least none of them with serious money. The damage control efforts are pathetic, and it looks like virtually every single Jew on earth is an active supporter of mass child slaughter because they believe in "burn the seed of Amalek" gibberish.
It looks like they're all bathing in baby's blood. It looks like they all use "Uncle Moshe's All-Natural Organic Baby's Blood Toothpaste" to brush their teeth every night.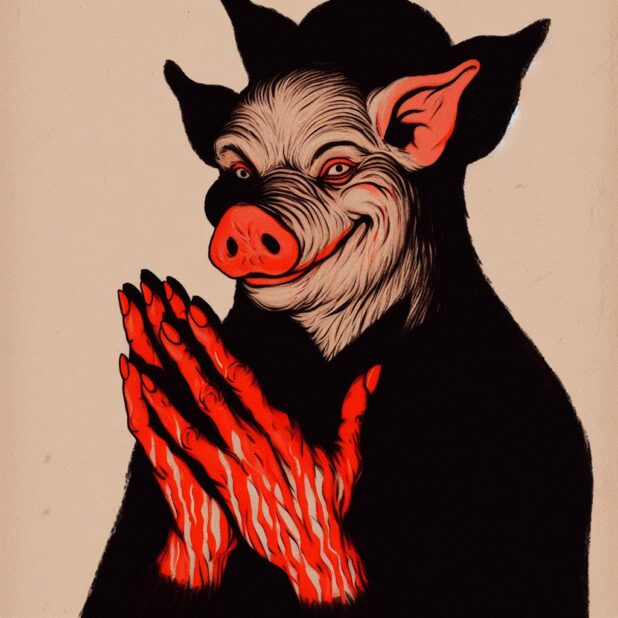 I'm the anti-Semite, and I'm telling you that not all Jews support this. The ones that don't support it probably do support child trannies and worse, but I'm just saying, as a factual matter, that I know not all Jews support the ritual blood-letting happening in Gaza. But I'm a serious studier of the Jews. People who are not studiers of the Jews think, based on flailing, failing Jew PR and damage control, that all Jews support this.
The Jews are dooming themselves.
Normal people are asking "wait, why was Hitler so mad at the Jews? Was it because they did something like this?"
Israel's attempt to wipe out Hamas in response to the attacks of 7 October is likely to breed only further radicalisation, besides being unlawful, the UN special rapporteur on the occupied Palestinian territories has said.

In an interview with the Guardian, Francesca Albanese also said the international community was "reaping the whirlwind" of failing to heed the concerns of those, including herself, who had criticised Israel's "systematic repression of Palestinian human rights".

"We raised the alarm in the international community, the human rights community, but no one has really listened," Albanese said. "Now it has reached a dangerous point of no return where the chances of peaceful coexistence have dropped vertically off a cliff. In fact, we are staring into an abyss."

Albanese, an Italian academic, has often been accused by Israel of displaying pro-Palestinian bias, a charge she denies.

She challenged Israel to consider what is in its own self-interest. "Half the infrastructure of Gaza has been destroyed. 9,000 people have been killed, 3,500 of them are reported to be children, over 1,000 of them are still under the rubble. How on earth is that going to lead to peace?"

…

She argues that Israel cannot invoke the right to self-defence under the UN charter since the threat comes not from a state, but a military group, in a territory that Israel occupies militarily.

…

She said that even if Israel did have a right to invoke self-defence, the attack on Gaza could not be justified under the law of war. "The attacks are clearly indiscriminate, disproportionate and violate the principle of precaution. One cannot bomb hospitals hosting hundreds of patients and sheltering thousands of refugees. Sorry, we need to look for another solution, and not to bomb hospitals. Absolutely not. This is criminal."
Well.
She said it.
It's not me saying it, it's the human rights bitch.
What's more – I support it.
Obviously, God save Palestine, but in terms of the knock-on effects of this: I am literally getting everything I wanted, in terms of a sharp and nigh spontaneous rise in global anti-Semitism.
You remember, I used to like Billie. She was a good Irish slut, and she was really just the creative project of her brother. Then she sold out.
But during the quality collapse (where she basically split with her brother), she did a song with her brother (literally named Finneas O'Connell, lol). He wrote it about her, and she sings it about him. Their parents were divorced, and, well – everyone knows what that means. They took care of each other. It's pretty touching, really.
It's actually about how fame has harmed the closeness of their relationship. He writes (she sings): "they don't deserve you." They're saying the dream is the success, but it's really a nightmare because it's pushing them apart. She should have taken that to heart and said "me and my brother are going on an indie label and making the music we want to make. We already made X millions, now we're going to do what we want." But she's a dumb bitch, like all women.
Don't read incest undertones into that. They talk about waking up together, but I think they're talking about sharing a room as kids, taking care of each other while mommy was fucking a stranger in the next room over. Even if there are incest overtones there, let's just ignore it, and focus on the sweetness.
Anyway, I keep thinking of the hook – "I had a dream I got everything I wanted / Not what you'd think / And if I'm being honest / It might've been a nightmare."
This all just feels too perfect.
"Jews all of a sudden, seemingly for no reason, inspire the entire world to hate them, removing any and all barriers on direct, public criticism of Jews as a collective."
I'm wondering if it is too perfect.
I think I just need to learn to trust God, to realize God is good, that everything is happening according to God's plan, and that because God is good, the Jews are doomed.
But, you know.
I'm keeping my eyes open.
ON ISRAEL's #SelfDefense

1/Under Int'l Law Israel's actions in Gaza cannot qualify as self-defense
(see thread 👇)

I commend legal scholars as @ArdiImseis, who powerfully challenge "Israel's self-defense" narrative (watch video): https://t.co/QJF0YO8qcR

— Francesca Albanese, UN Special Rapporteur oPt (@FranceskAlbs) November 4, 2023
3/ Under Art 51, use of force in #SelfDefense is permissible solely to repel an armed attack by another State. Threats from armed groups from within occ. territory give state the RIGHT TO PROTECT ITSELF, but not to wage war against the state from which the armed group emanates.

— Francesca Albanese, UN Special Rapporteur oPt (@FranceskAlbs) November 4, 2023
5/ Also, the illegal occupation of the West Bank, east Jerusalem and (the blockade of) the Gaza Strip cannot be justified as self-defence.

Complying with int'l law and ending its 'forever occupation' is an important step to ensure Israel's effective defence & protection.

— Francesca Albanese, UN Special Rapporteur oPt (@FranceskAlbs) November 4, 2023