Texas, Chisholm Trail High School athlete Sixteen-year-old Angel Hernandez died suddenly after cross country race –

Cause of death under investigationhttps://t.co/Iw4gotmNW6 pic.twitter.com/3whl3cO209

— Hello Dave (@tulloch1978) October 22, 2023

Hmm.
Seems normal.
A Texas teenager tragically collapsed and died at a cross-country meet moments after breaking his personal time record, according to local reports.

Angel Hernandez, a 16-year-old sophomore at Chisholm Trail High School, had just completed a 5K at a district track meet in Haltom City in Tarrant County on Oct. 13 when he collapsed right after crossing the finish line, witnesses told KHOU.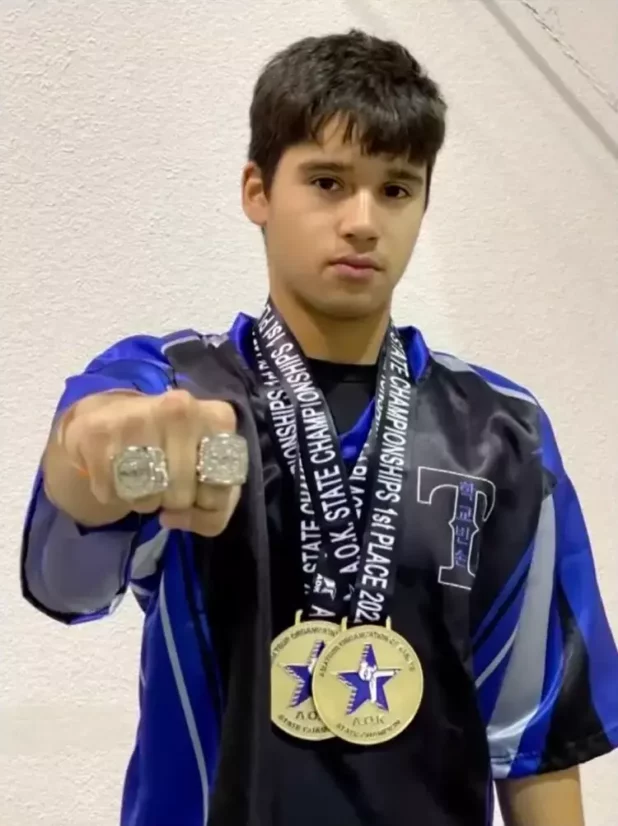 Angel Hernandez
The teen's concerned friends walked him over to a water fountain where he fell again. He was rushed to a local hospital where he died an hour later.

Brent Brevard, who coached Hernandez at Chisholm Trail High School last year before retiring, said he was the ideal student-athlete.

"He worked hard and cared about his teammates," he told the outlet.

"But then he also acted right in school and took care of his grades."

"He's such a great kid, a likable kid, a good student, and it was awful news," Brevard added.

Friends and family still do not know what caused the teen to collapse after running one of his best races.
Always happened, tinfoil.
Stop thinking/talking immediately.