RIP Boopac Shakur 💔🕊️

Robert Lee AKA Boopac Shakur, 40, would spend his time EXPOSING child predators and ultimately help get them off the streets.

Alone he exposed 132 child predators who sought to harm children.

At 10:30 PM on Friday, Lee confronted two males, ages 17 and… pic.twitter.com/itF09vPEKf

— Censored Men (@CensoredMen) October 1, 2023

You're on the internet. A 15-year-old girl approaches you on the internet and says she wants to meet you for sex. You're like "hey, alright, sounds cool." You show up at the spot and a fat black guy punches you and calls you a pedophile.
What do you do? 
A Michigan vigilante known on social media as "Boopac Shakur" has died after he shot when he confronted two teens over the weekend, police said.

Robert Wayne Lee, 40, who has thousands of followers on his social media accounts, was at Universal Coney Island in Pontiac, where he confronted the two males sitting at a table in the eatery about 10:30 p.m. Friday, Fox 2 Detroit reported, citing the ​Oakland County Sheriff's Office.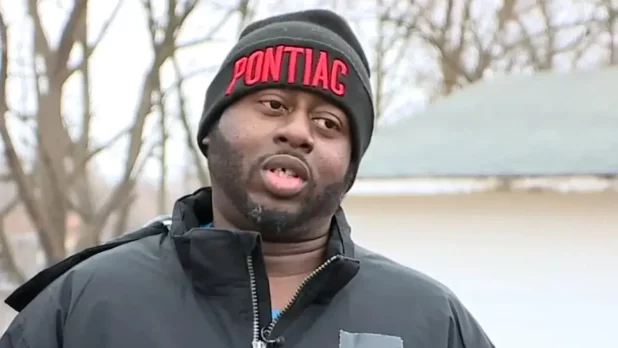 Robert Wayne Lee, 40
He accused one of the teens of being a pedophile and punched him, police said.

"There were two people at the table, one he was mostly focused on and talking to and became heated with was not the individual who shot him — it was the other person on the opposite side of the table," Sheriff Michael Bouchard said, according to the news outlet.

The 18-year-old suspect who was punched pulled out a knife, while the other – a 17-year-old boy – shot Lee several times with a handgun, according to police.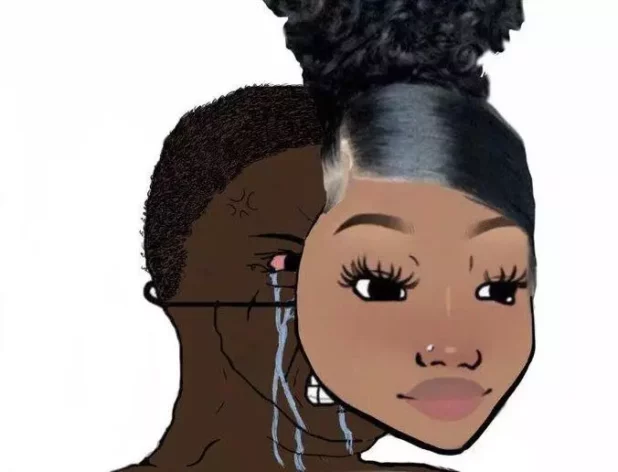 He was taken to a local hospital, where he later died of his injuries, officials said.

The teens fled but were arrested Saturday afternoon by detectives from the sheriff's office and gun violence task force agents from the US Bureau of Alcohol, Tobacco, Firearms and Explosives, the Detroit News reported.

The suspects are believed to be Pontiac residents but have not been identified. Criminal charges against the pair were pending.
Heyyyyyy. The cops found these guys real quick, huh?
If you plan to have sex with a girl demanding sex from you a few months before she is legally allowed to have sex with you, police are going to make the time to go find you. Unlike if you are say, committing gangland murders (in which case, the police do not have time to find you).
Never mind that in this case, consent theory itself says that these men were not consent pedophiles, because in consent world, if you are under 19 (or under 21, depending on where you are), a 15-year-old can consent to you (it's one of the many mysterious subtleties of consent world).
I don't think anyone should be meeting anyone for sex, but this white knight "pedophile hunter" entrapment scheme viral internet bullshit is so gay. If these guys had been a few months older, they would have been breaking the iron law of consent, and this fat black retard was not good enough at math to run the numbers.
But what does it all mean? When a girl turns 16, she's technically allowed to have sex with whoever she wants (though they can put you in prison for buying her alcohol). On her 18th birthday, she can record a pornography film that will exist for the rest of eternity on the internet. Her great-grandsons could end up masturbating to it 100 years in the future.
Meanwhile, when a girl is 14 – and maybe younger, no one really knows – a doctor can cut her tits off in order to "change her gender."
There are sexual problems in society. People are right to be upset about these sexual problems. But if you are going around on the internet soliciting sex from random men by sending them nude photos of an 18-year-old girl while claiming you are a 15-year-old girl and then showing up and attacking the victims of the entrapment scam, you are not helping fix any of the sexual problems in society. This is retarded and actually bizarre and deranged.
What these people do is make a Tinder profile of a girl that says 18 on the account, have photos of an 18-year-old, then say "oh actually I'm 15," then send nude photos, then say they want to meet for sex. Then they go around talking about how moral they are.
Doing this to a politician is one thing. That's funny. Actually, doing it to random people is also sort of funny, if we're being honest, but taking it seriously is gay.
Boopac Shakur was a clown. He was 40 years old MAN online pretending to be a 15 year old girl. The 17 and 18 year old boys thought they were talking to a teenage girl. He had no right harassing the boys and punching them. Boopac caused his own demise. RIP. https://t.co/pOcKtObaVC

— Charis (@Charislovess) October 2, 2023