We wrote this morning about the backlash against the George Floyd agenda, but it's important to note that there is also a mass backlash against the anal agenda (the latter is, in some sick sense, a result of the former).
On Wednesday, students at Woodgrove High School walked out of school in protest of the Loudoun County School Board's policy that allows nonbinary, gender fluid and transgender students to use the school bathrooms and locker rooms of their choice.

"In the locker rooms in the morning it's an invasion of privacy, as I said because when men and natural-born males are in our locker rooms and they are showering in the morning, natural-born females can walk in there as they please," one male high school student told 7News. "And that is not OK. And it goes against what we believe in."

In 2021, the Loudoun County School Board voted 7 to 2 to adopt the district-wide policy known as Policy 8040.

But some students have had enough and want the policy reversed.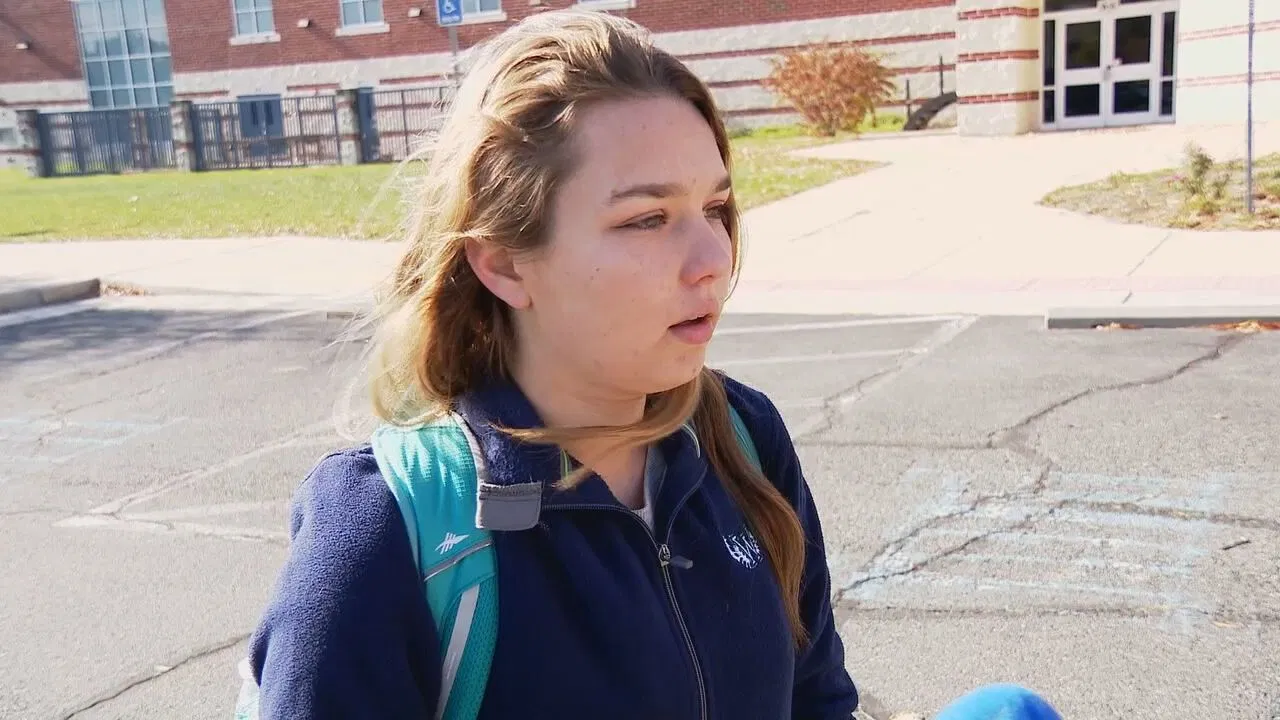 It's gotten so bad even the biofronthole students stopped social signalling
"I would like to be able when I get off football practice and go put my pads away and change not feel uncomfortable with other genders in there watching me," another male student told 7News. "I feel that girls feel the same way about the situation. How would you feel if you were a female changing with a male?"

7News spoke to a female student who said she stopped using the bathroom at school because of Policy 8040.

"It's a massive safety risk, and they [LCPS] don't do anything about it," the female student told 7News. "And we express these concerns and they ignore us and write us off as right-wing crazies. We're not crazy. We just don't want to be in danger on a daily basis in this building. I think it's people finally stepping up and just being sick of it. We're sick of being here and just being completely ignored. I stopped using them [the bathrooms] because I don't know what's going to happen to me in there. And people can be like, 'Oh, well, that's paranoid'. I'm telling you right now half the women in this building feel the same way. We don't use the bathrooms. We hold our pee until we can't. I mean, there are girls in PE [Physical Education class] who still get changed in the bathroom stalls in there because they're afraid of who might waltz in."

Across the street during the students' rally, a smaller group of counter-protestors waived pride flags.

"I'm here to support all of the children," one of the counter-protestors told 7News. "No matter who they are. Yours, mine, all of them."
Well.
You don't support heterosexual children, apparently.
The cuck Republican governor theoretically banned things like this, but he basically walked it all back, saying his only real issue was everyone feeling comfortable, including trannies.