View this post on Instagram
The media was hoping to have a long list of top tier cultural figures leaving Twitter in protest of Elon Musk reinstating Donald Trump. Instead, they got a bunch of Jewish journalists and… Jack White?
I saw the headline and had to double check that I was remembering correctly, but yes, Jack White is the frontman of The White Stripes, a pop band from 20 years ago that was mid in its prime.
He has not released a popular album in I don't even know how long, and he is now a totally fat slob in his 50s trying to look cool so he can score with young girls after the show.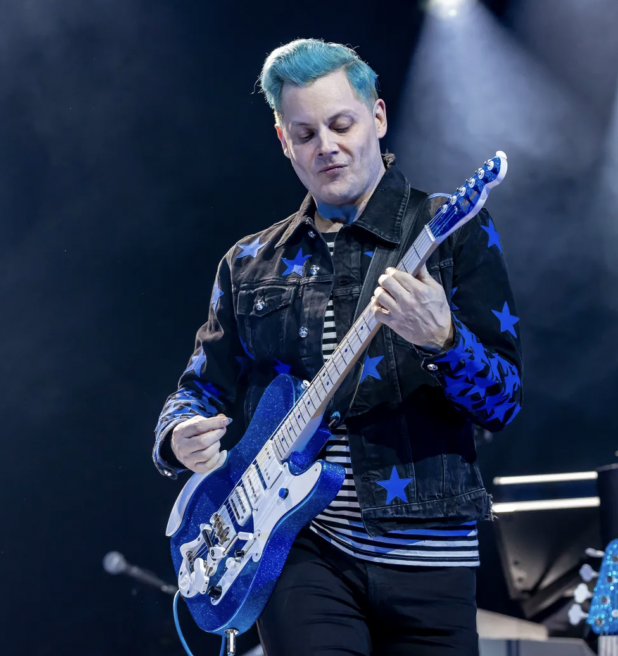 Finding a young girl who knows who he is will be more or less impossible, so he has to play up the "cool guy" vibes, and hope the crowd cheers enough to provide social proof.
I sure wouldn't want to be in that position.
You'd think that the Jews would be able to talk Taylor Swift into leaving. She is very fat and very bitter now, but still apparently releasing popular music, and she doesn't tweet enough for it to matter.
I think she got some backlash for that last album where she promoted gay anal sex and child molestation. I haven't gotten around to listening to her new album yet, but I've heard it's not political. Frankly, even the political album was good, because all her albums are good, because she has a team of hundreds of people producing them.
The White Stripes were never Taylor level, and right now the only album I can even remember is the one with their biggest hit on it.
That song is from 2003. I don't remember any songs after that.
It's a top headline in the media: "GUY FROM 20 YEARS AGO WHO YOU MIGHT VAGUELY REMEMBER IS ANGRY ABOUT DONALD TRUMP."
It's an admission that no one of any relevance is willing to leave Twitter to signal, and the only guy who will is just trolling for a headline. That said, I assume that Jew handlers will make a point to pressure more relevant people into making this gesture. But the fact that they haven't succeeded in doing that already proves that Twitter is still extremely relevant and very profitable for celebrities.