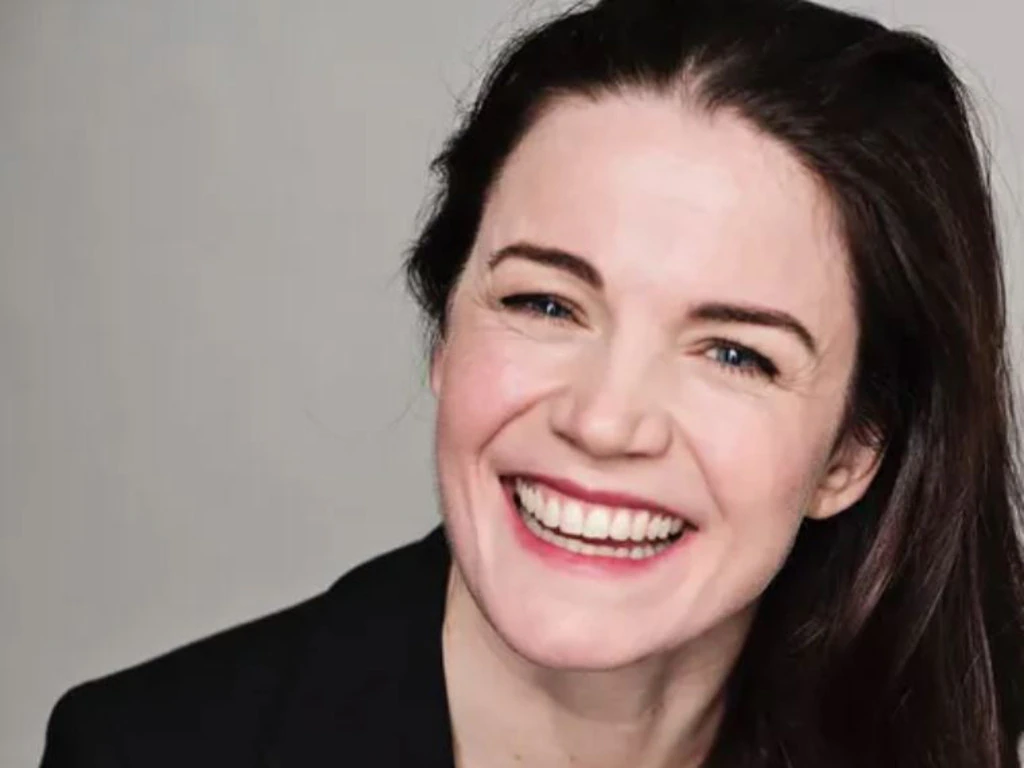 Melle Stewart, when she was "staunchly pro-vaccines"
Bitches be getting crippled out in this mf?
Is you be saying them bitch been cripple up, she be in them chair be having wheels off it?
Damn.
I ain't even known that it be like that. I ain't know bitch be getting in that chair, been having wheel on it.
An Australian actress' career is in tatters after she suffered a massive stroke caused by the AstraZeneca Covid vaccine.

Melle Stewart is taking legal action against the pharmaceutical company after a life-threatening stroke left her unable to work.

Ms Stewart, 42, was living in London when she had the jab in May 2021.
What a stupid thing to do.
Are women retarded?
Why would anyone take that death shot?
She was enjoying a successful career and had starred in the musical "Kiss Me Kate" in Belfast before the pandemic hit, where she received standing ovations for her performance.

Staunchly pro vaccines, Ms Stewart was keen to get her jab and even corrected a volunteer who had mistaken her for someone younger.

The British government had just recommended that people under 40 did not have the AstraZeneca jab due to its suspected link with a blood clotting disorder.

Ms Stewart, who puts her youthful good looks down to not smoking or drinking and a regimen of pilates, corrected the volunteer and had the jab.
What the heck sort of story is that?
This is obviously just a stupid lie this woman told.
This bitch is in a wheelchair, telling the story of how she was permanently crippled by an experimental genetic death shot, and she takes the time to make up a story like, "yeah, the staff thought I was only 19 – I had to correct them and explain that I only look very young."
Did the staff also comment on her cute top?
Two weeks later she woke up with an odd sensation on the right hand side of her body.

She tried to get up but collapsed.

She was rushed to hospital where her condition quickly deteriorated. She lost all movement on the right-hand side of her body and the ability to speak.

She then started suffering terrifying seizures.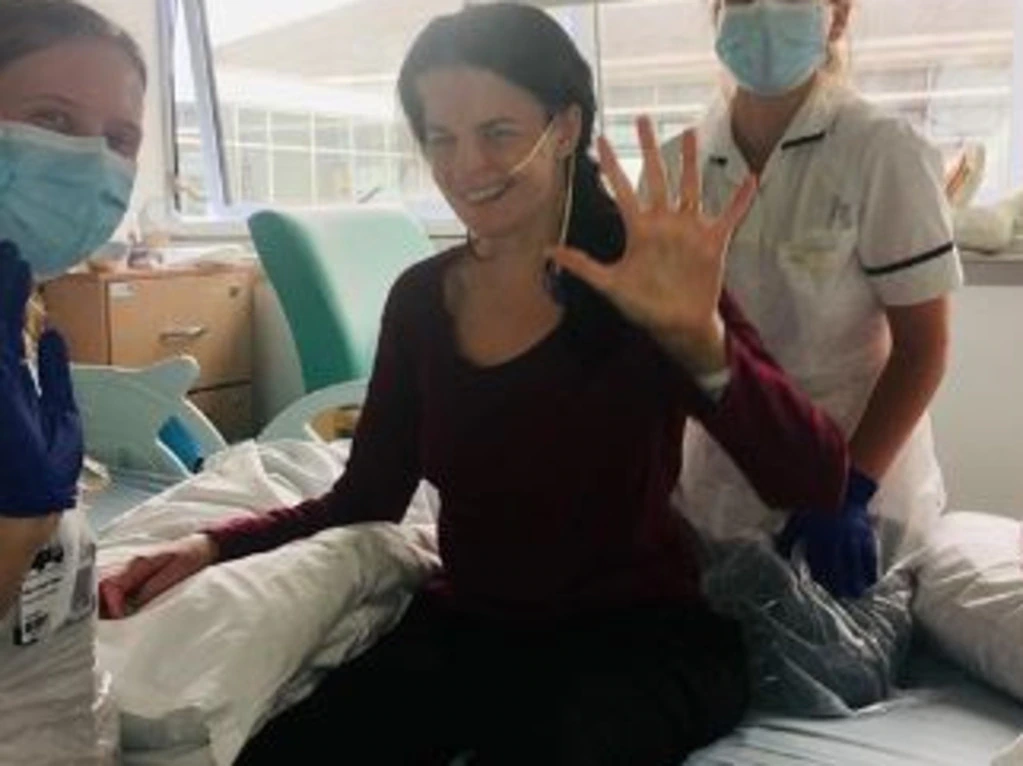 I wonder if she's still staunchly pro-vaccines
Neurosurgeons were forced to remove a large part of Ms Stewart's skull to reduce the pressure in her brain.
Safe and effective, goy.
After being admitted to the neurological ICU, she was formally diagnosed with Vaccine-Induced Thrombocytopenic Thrombosis (VITT).

Her life-changing stroke had been caused by two large blood clots in the main veins of her brain.

Ms Stewart spent three weeks in an induced coma and received blood transfusions to try and flush antibodies caused by the vaccine, which were causing blood clots, out of her system.
It's the calamaris.
I won't post a picture.
You know what they look like.
It's actually a good thing, however.