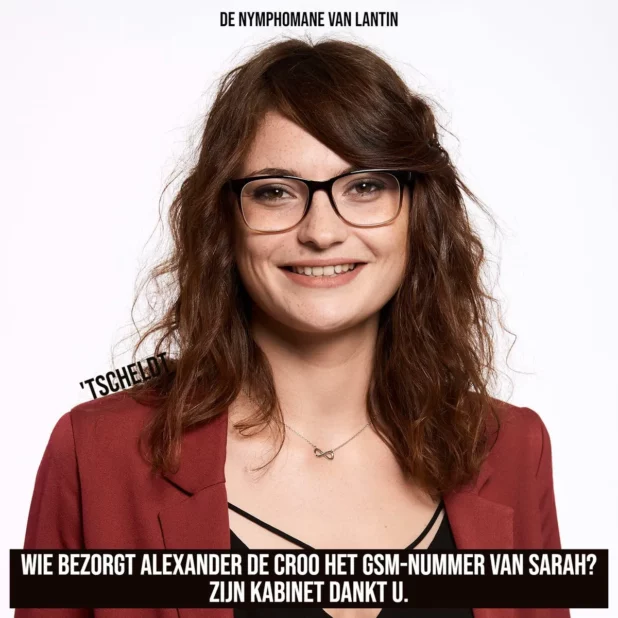 The alleged nympho
This isn't really news.
It would have been news if they were having sex with the prisoners, but just workplace orgies… I don't understand why we're posting this.
Just to titillate the audience? Or what?
-Editor
Belgium's largest prison is reeling from a wild sex scandal that accused guards and staffers of organizing jacuzzi orgy parties and trading colorful bracelets to determine their sex partners, a local report detailed.

Ten guards and staffers at the Lantin Prison, located near the city of Liège, have come under fire for allegedly hosting sex parties after work and even having intercourse with each other during their shifts at the prison, a report from Belgian news outlet Sudinfo reported.

One of the staffers was even described as a "nymphomaniac" who would allegedly demand sex from co-workers at work.

The employees allegedly held orgies after work hours, most frequently in a jacuzzi owned by a male guard only identified as "P."

During the parties, the staffers would allegedly determine which employee they would sleep with by drawing a colorful bracelet at random, the report said.

The employee described as a "nymphomaniac" was only identified as "S" and reportedly demanded sex from colleagues in order to do her job, according to an anonymous source who spoke to the outlet.

"From 6 a.m., she would let it be known that if she didn't have sex, she wouldn't be able to work," the source said, the Daily Star reported.

The source added that a senior official at the prison allegedly allowed "S" to use his office to have sex with co-workers during her shift, the Daily Star reported.

Lantin Prison is described as a minimum-security prison that houses both men and women and serves as the "largest establishment in the country," according to its website. The prison was styled after "American and German models."

The anonymous source added that it is unclear how "S" was even hired at the prison, citing her brother was allegedly an inmate at the facility.

The brother was reportedly convicted and sentenced to prison for murdering a gay man, the source said.

"She used to come to see him every day as a visitor, being very friendly with the families of the detainees in the waiting room," the source told the outlet. "She was very arrogant and haughty with the agents who were watching the visiting room. Her admission to Lantin, at the time, was a [shock], especially since, as a visitor for a year, she passed overnight to prison officer."
Yes.
People have been doing deranged sex for a long time.
Nothing new here.