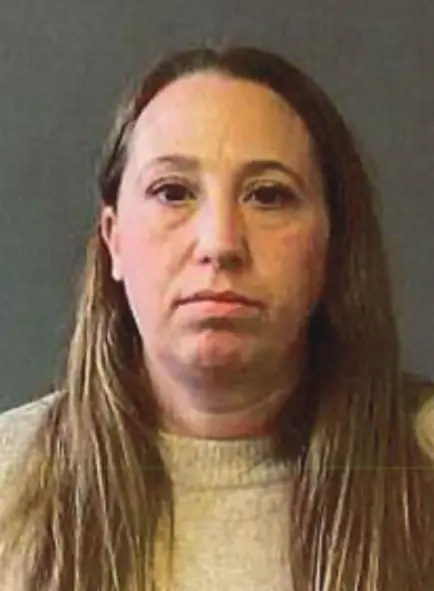 Alyson Cranick, 42
Oh, come on.
Eleven? With that face?
This actually is abuse.
A married Connecticut educator allegedly had sex with an 11-year-old boy in her car outside his school — after giving him a bracelet with the acronym for "Best Friends for Life With Benefits."

Alyson Cranick, 42, turned herself into police Tuesday and was charged with two counts of first-degree sexual assault, three counts of risk of injury to a minor, and impairing the morals of children, WFSB reported.

The married mother of two was earlier fired as an administrative assistant at E.O. Smith High School in Mansfield after being accused of repeatedly having sex with the boy when he was just 11 and 12, according to the outlet.
Over two months, the boy "snuck out of his house on at least 14 occasions during the overnight hours to meet with Cranick," according to an arrest warrant obtained by WFSB.

She either waited by "hiding behind a bush on a neighbor's property or walking up to his house," according to the document.

He and Cranick allegedly had sex in her car on multiple occasions and had also kissed at Horace Porter School in Columbia, according to court documents cited by NBC Connecticut.

She even made the boy a bracelet with the acronym "BFFLWB," meaning "Best Friends for Life With Benefits," the warrant said.

Police were made aware in September of a reported sex assault involving a minor that happened in the summer of 2022.

The boy told a relative that he'd earlier been communicating with the educator over iMessage and Snapchat before switching to Discord.

Cranick "emotionally manipulated [the boy] into spending more time with her," but he eventually refused to meet her and did not want to have any further relations with her, according to the warrant.
These whores have to be removed from the workforce. They need to stay in the house. If they want to come outside, they need to do so only in a burka.
Enough is enough!