Israel is saying it will deny visas to UN officials "to teach them a lesson" after the UN General Secretary pointed to "56 years of occupation" as a cause of conflict.

Israel believes it can make the UN an enemy.

Why? Because of Biden, Sunak & Starmer.

— Howard Beckett (@BeckettUnite) October 25, 2023
The Geneva Convention is an anti-Semitic dogwhistle, designed to hurt the Jews out of pure hatred that exists for no reason.
The Geneva Convention is scapegoating Jews.
The Geneva Convention is a canard.
The Geneva Convention is an age-old trope.
The Geneva Convention is Russian disinformation.
The Geneva Convention is backed by Iran.
The Geneva Convention was written by Chinese bots.
Israel says it is banning United Nations representatives from visiting the country "to teach them a lesson" after the UN secretary general, António Guterres, said the 7 October attacks by Hamas had to be seen in the context of decades of occupation of the Palestinian people.

Speaking at a UN general debate on the Middle East in New York, Guterres created fury when he said: "It is important to … recognise the attacks by Hamas did not happen in a vacuum. The Palestinian people have been subjected to 56 years of suffocating occupation."

He also said no injustice to the Palestinians could justify the appalling attacks by Hamas.

Israel's ambassador to the UN, Gilad Erdan, said on army radio: "Due to his remarks we will refuse to issue visas to UN representatives. We have already refused a visa for undersecretary general for humanitarian affairs, Martin Griffiths. The time has come to teach them a lesson."
Wait – they're announcing that they're taking revenge against the United Nations?
LOL.
Based? 
Are the Jews actually based and defending white people against liberalism by murdering all these Palestinian children, like those Jewish shills on Twitter keep claiming?
Big think!
Erdan has already demanded Guterres' resignation and described his remarks as blood libel. The response reflects a long-running Israeli belief that UN agencies, especially the UN human rights council, has an anti-Israeli agenda.
HAHAHAHAHAHAHA!
THE JEW SAID THE UN DID BLOOD LIBEL AGAINST HIM!
HAHAHAHAHAHAHAHAHAHA!!!!!!
Man, I love that.
It is not clear how far the visa ban extends within the UN hierarchy. A large number of UN workers, for instance, are employed by UNRWA, the UN relief and works agency for Palestinian people.

The UN secretary general created fury in Israel and among some Republicans in the US by describing Israel's bombardment and blockade of the Gaza Strip in response to the Hamas attacks as the "collective punishment of the Palestinian people" and "clear violations of international humanitarian law".
Wait, is that controversial? Is that the blood libel? This happened yesterday, but I'm just hearing about the "blood libel" comment today.
I don't think Israel has ever claimed to respect international law. Actually, I know for a fact they are vocally opposed to it.
So why would it be "blood libel" to say that?
Guterres also said of Hamas: "Nothing can justify the deliberate killing, injuring and kidnapping of civilians – or the launching of rockets against civilian targets. All hostages must be treated humanely and released immediately and without conditions."
Actually, something can justify that.
If someone does it to you, you are justified in doing it to them. And Israel definitely did those things to Palestinians, for a long time.
This is a very basic concept of the nature of wars.
Please see "use of mustard gas in World War I."
(Also, in World War II, Hitler was shocked by the bombing of civilian infrastructure by the British, but then obviously had to do that to London. Because that's the most basic and fundamental rule of war – you are fully allowed to do to the other side whatever they do to you, and in fact you must do that to win. Israel is 100% responsible for what Hamas did. There is no possible way to hold Hamas responsible for those acts.)
Griffiths, a former British diplomat and special envoy on Yemen, has been forthright in warning that levels of UN aid into Gaza are woefully inadequate. He has repeatedly called for a ceasefire to allow aid into the territory.

Last week the US vetoed a UN resolution tabled by Brazil calling for a humanitarian pause to allow aid into Gaza since it did not explicitly allow for Israel's self-defence.
lol
The US has requested a vote at the UN security council on Thursday afternoon on a draft resolution of its own that reaffirms Israel's right to collective and individual self defence, but adds that the movement of people within Gaza must be voluntary.

The draft resolution calls for "all measures necessary such as humanitarian pauses to allow for the full rapid safe and unhindered humanitarian access, consistent with international humanitarian law for UN agencies and other impartial humanitarian agencies … to ensure the unhindered provision of water, electricity, food fuel and medical supplies".

Russia has put forward its own counter-resolution calling for a swift and unconditional ceasefire A vote could take place later this week.
Uncle Sam isn't going to listen to these Ivan Peaceniks.
Those babies are doing terror.
They are terror babies.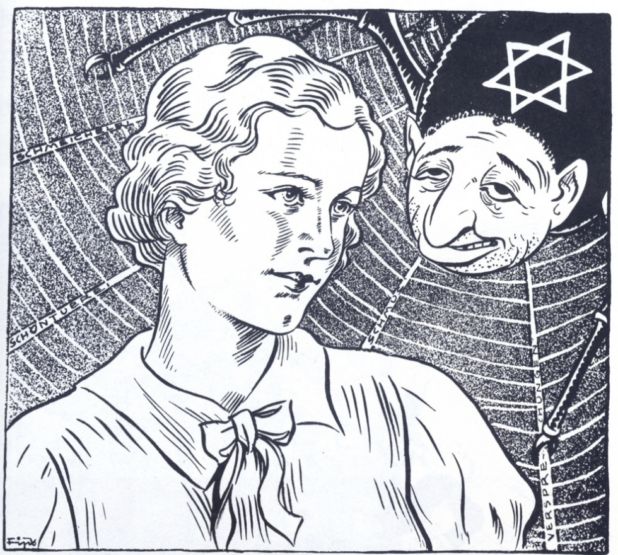 Even if they can't walk yet, when they grow up they'll do terror for sure, so we can totally just bomb them and starve them to death for crimes they will commit in the future.
It's called "justice."
It's the American way.
That's why we stand with Israel – they share our values.
UN Secretary-General António Guterres on the plight of Palestinians:

"Attacks by Hamas did not happen in a vacuum.

Palestinian people have been subjected to 56 years of suffocating occupation… their lands confiscated by settlements… people displaced… homes demolished…… pic.twitter.com/NMfw5xmCb8

— S.L. Kanthan (@Kanthan2030) October 25, 2023