How to put 666 'the number of the beast' into a logo. pic.twitter.com/ITsUPFK78V

— Kim Dotcom (@KimDotcom) July 7, 2023
THREADS IS RUN BY SATANISTS pic.twitter.com/CGRPQiNvnL

— Spence Rogers (@SpenceRogers) July 7, 2023
I think the growth of Rumble has proved something to Silicon Valley: there is a serious desire for some kind of freedom, where you aren't being looked over by a nanny.
It looks like, in order to entice people onto the platform, Zuck is going to make his new Twitter clone a bit more free than his other platforms.
As we've seen from Zuckerberg, he doesn't actually even like censorship. That's been an ongoing thing. He says he's forced to do it by pressure groups and the intelligence services.
Probably, if he is stealing users from Twitter, those groups are going to be demanding a lot less censorship, at least in the early days of the site, while he is at war with Musk.
Mark Zuckerberg has pitched Meta's Twitter copycat app, Threads, as a "friendly" refuge for public discourse online, framing it in sharp distinction to the more adversarial Twitter which is owned by billionaire Elon Musk.

"We are definitely focusing on kindness and making this a friendly place," Meta CEO Zuckerberg said on Wednesday, shortly after the service's launch.

Maintaining that idealistic vision for Threads – which attracted more than 70 million users in its first two days – is another story.

To be sure, Meta Platforms is no newbie at managing the rage-baiting, smut-posting internet hordes. The company said it would hold users of the new Threads app to the same rules it maintains on its photo and video sharing social media service, Instagram.
(Which, by the way, has a lot less censorship than Facebook.)
The Facebook and Instagram owner also has been actively embracing an algorithmic approach to serving up content, which gives it greater control over the type of fare that does well as it tries to steer more toward entertainment and away from news.

However, by hooking up Threads with other social media services like Mastodon, and given the appeal of microblogging to news junkies, politicians and other fans of rhetorical combat, Meta is also courting fresh challenges with Threads and seeking to chart a new path through them.

For starters, the company will not extend its existing fact-checking program to Threads, spokesperson Christine Pai said in an emailed statement on Thursday. This eliminates a distinguishing feature of how Meta has managed misinformation on its other apps.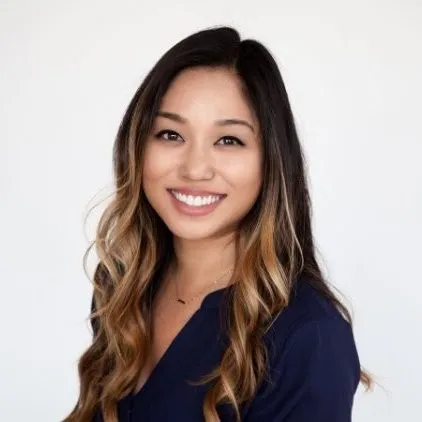 I've got a Pai for Christine, if you catch my drift
Pai added that posts on Facebook or Instagram rated as false by fact-checking partners – which include a unit at Reuters – will carry their labels over if posted on Threads too.

Asked by Reuters to explain why it was taking a different approach to misinformation on Threads, Meta declined to answer.

In a New York Times podcast on Thursday, Adam Mosseri, the head of Instagram, acknowledged that Threads was more "supportive of public discourse" than Meta's other services and therefore more inclined to draw a news-focused crowd, but said the company aimed to focus on lighter subjects like sports, music, fashion and design.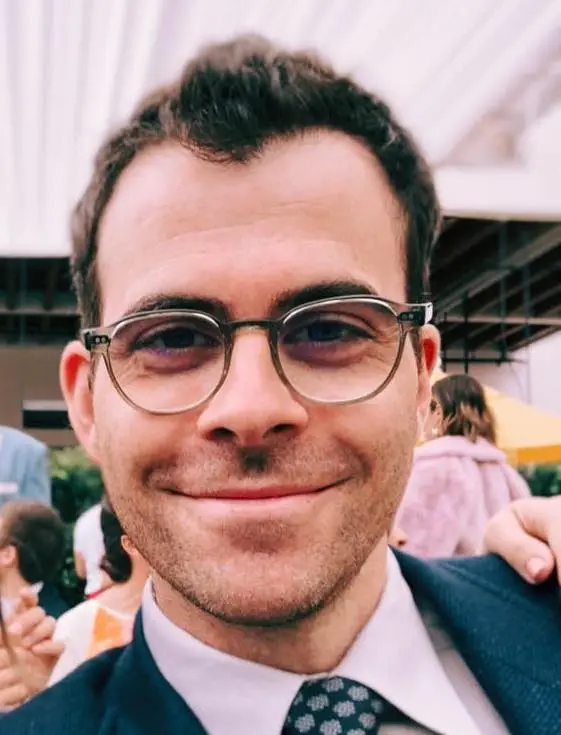 Adam Mosseri sure looks JEWISH
Nevertheless, Meta's ability to distance itself from controversy was challenged immediately.

Within hours of launch, Threads accounts seen by Reuters were posting about the Illuminati and "billionaire satanists," while other users compared each other to Nazis and battled over everything from gender identity to violence in the West Bank.

Conservative personalities, including the son of former U.S. President Donald Trump, complained of censorship after labels appeared warning would-be followers that they had posted false information. Another Meta spokesperson said those labels were an error.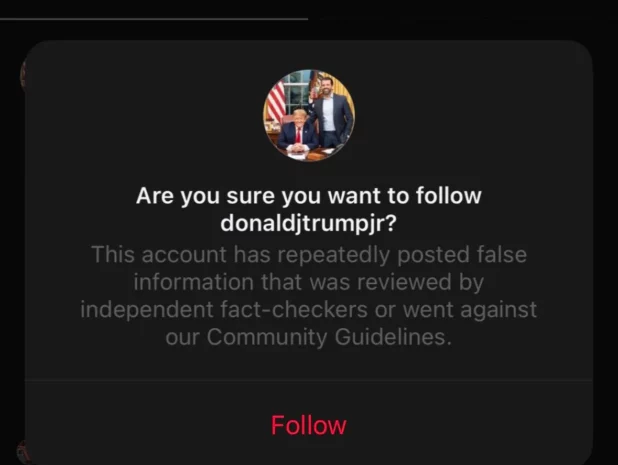 Further challenges in moderating content are in store once Meta links Threads to the so-called fediverse, where users from servers operated by other non-Meta entities will be able to communicate with Threads users. Meta's Pai said Instagram's rules would likewise apply to those users.

"If an account or server, or if we find many accounts from a particular server, is found violating our rules then they would be blocked from accessing Threads, meaning that server's content would no longer appear on Threads and vice versa," she said.
Did they use a satanic pedophile symbol for their logo?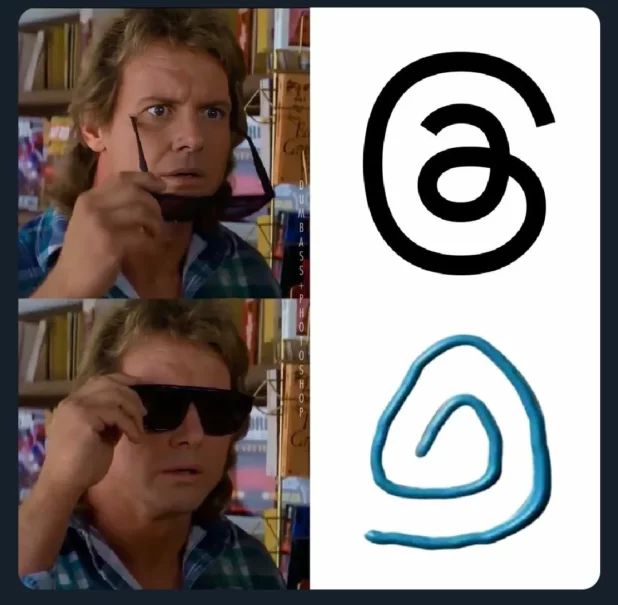 I don't understand Donald Trump Jr.'s attack.
But I support it.
Threads not exactly off to a great start. Hey Instagram, threads is verbal, so the whole skimpy bikini thing is not going to work so well if your influencers can't actually formulate a sentence… IMHO you may want to rethink cutting off those who can. pic.twitter.com/vBKIOjg8Z8

— Donald Trump Jr. (@DonaldJTrumpJr) July 6, 2023
Editor's Note: I'm banned from Twitter still. I'm thinking of making a Threads account and seeing what happens. If they don't censor me, I might become a shill and help bring down Twitter. I am very bitter about being banned from Twitter for literally no reason, and then not being able to talk to any real person to hear the explanation for why I was banned. I don't care if they put a warning that I spread anti-vax disinformation, rape advocacy, and anti-Semitism. Everyone already knows I do that. If Threads were to allow me to stay (I'll be on best behavior), that would disprove the entire theory being put forward that Twitter is "the free speech alternative." -AA