This made me sadder than the 6,000,000 Jew babies Hamas decapitated yesterday.
A small Michigan town is outraged and calling for justice after a beloved, people-loving deer was killed by police.

It happened Oct. 20 outside a home in Lawrence, in Van Buren County, according to a news release from the Pokagon Band Tribal Police.

Graphic video shared to social media shows one of the department's officers trying to restrain the deer, named Annie. As the doe struggles to break free, people can be heard criticizing the officer.
Eventually, the officer pins Annie upside down, pulls out a handgun and fires a single shot, video shows. Annie's body jolts, then rolls over limp.

Police have not said why the officer shot the deer, but state wildlife officials strongly discourage people from feeding or trying to domesticate deer.

"There is no reason for her to be put down, she never hurt anybody," Pamela Babb told WSBT.

Babb said she and her family rescued Annie as a fawn after her mother was hit by a car, the outlet reported.

"When she got old enough she just kept coming back to the farm, she would play with you, the kids, the animals," Babb said.

Annie became well-known and loved throughout the community, and many turned to a newly created Facebook group, Justice for Annie, to share their encounters with her as she wandered from place to place.

"Annie brought so much joy to so many," one post read.

While some reminisced about Annie, others made their anger clear.

"This wasn't JUST A DEER and … people KNOW this was unjust and cruel," another post read. "Imagine what the last minute of this [deer's] life was like after thinking humans loved her and wouldn't hurt her."
Maybe we should just keep giving cops more and more power, so maybe they'll someday stop crime?
Sadly, they will probably not stop crime, and simply use that power to abuse white people and kill friendly deer.
Honestly, at this point, I have more sympathy for black gang members than I do the cops. No black gang member ever forced me to wear a cuck muzzle, and black gang members kill a lot more blacks than the cops ever did.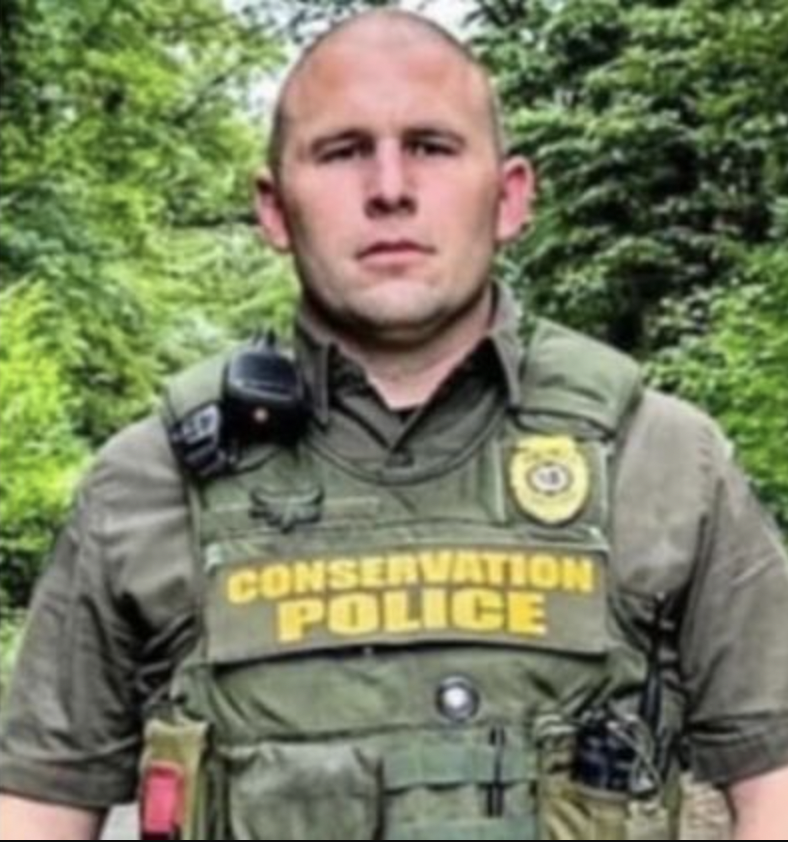 David Loza, the cop who shot the deer. He looks really smart and competent.