NEW: Governor DeSantis just ordered the University of Florida and the University of South Florida to deactivate their "Students for Justice in Palestine" groups for violating Florida's laws against antisemitism. pic.twitter.com/Y3B6hLnRJZ

— Mary Margaret Olohan (@MaryMargOlohan) October 24, 2023

Jeez.
This is an attack on the First Amendment, obviously. But probably more than that, it's an aggressive defense of mass child murder.
It's almost "child tranny" levels of surrealness.
Tough Florida Gov. Ron DeSantis and his state's university system have enforced the first US ban of a radical pro-Palestinian student group, accusing it of providing "harmful support for terrorist groups."
Hamas is not a "terrorist group," it's a paramilitary group.
Words have definitions.
That said, aside from myself and that one BLM account (that deleted and apologized), I've not seen really anyone in America actively supporting Hamas. Certainly, no single "Students for Palestine" group declares support for Hamas.
What this means is that Ron DeSantis is referring to Palestinian women and children huddled in mosques, churches, and hospitals as "terrorists."
The State University System of Florida announced that Students for Justice in Palestine (SJP), whose national leadership backed Hamas' deadly attack on Israel, had to be dismantled as part of a statewide "crack down."
This is such goofy bullshit. They didn't "support Hamas."
This is one of the things SJP did that was labeled "support for Hamas":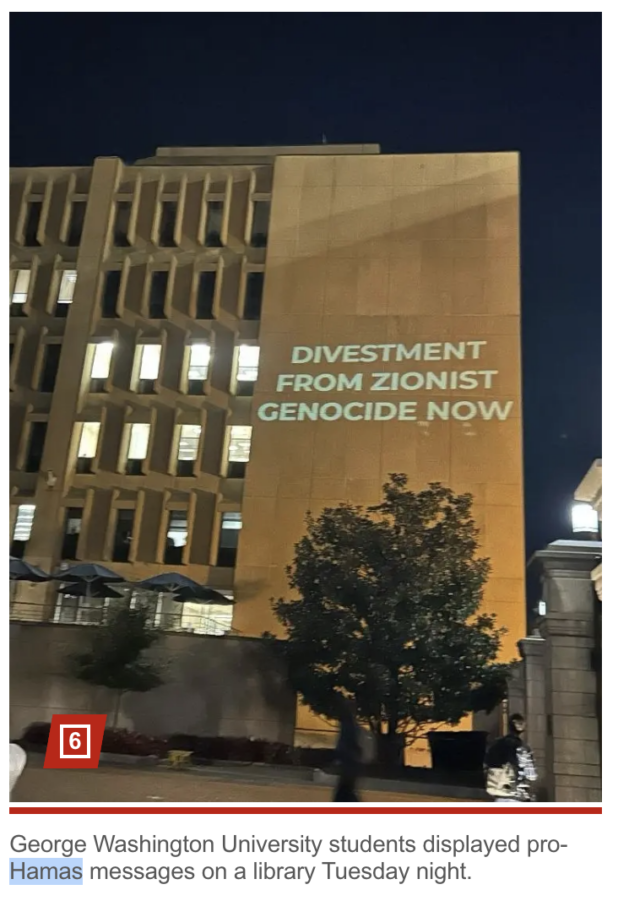 None of these groups publicly support Hamas.
I'm one of the only public people in the English language that is publicly, actively pro-Hamas.
I think these groups are sort of cowardly for not supporting Hamas, but they don't. They're just against bombing children, the blockade, and settlements. All of them – as far as I know – support a two-state solution. I'm the only person calling for a one-state solution – a single Palestinian state run by Hamas.
None of these liberal groups have the balls to say it even if they believe it, and I don't think they believe it (other than some of the actual Moslems involved, who understand they're not supposed to say it for strategic reasons).
"Based on the National SJP's support of terrorism, in consultation with Governor DeSantis, the student chapters must be deactivated," the system's Chancellor Ray Rodrigues wrote in a letter to university leaders.

The group is active in at least two Florida universities, Rodrigues said.

The University of North Florida in Jacksonville and Florida State University in Tallahassee both have chapters, based on Instagram sites.

Florida's university system wrote in its memo that the ban on SJP is based on a "toolkit" its national organization issued to college chapters that referred to Hamas' attack as "the resistance" — with the group stating that "Palestinian students in exile are PART of this movement," not just "in solidarity" with it.
Red Ronny is literally a communist.
No joke. He doesn't only want to completely abolish the First Amendment in order to protect the foreign state of Israel, he actually supports vaginal "drunk driving" laws. He probably supports seat belt laws too. He's a damn communist.
It's more like "Ron DeSatanism."
Totally out of control.
He's worse than Brandon.
🚨JUST IN: DeSantis Shuts Down Pro-Palestinian University Groups

University of Florida & University of South Florida's "Students for Justice in Palestine" has been deactivated.

It was accused of violating Florida's laws against antisemitism.

Do you agree with this decision?… pic.twitter.com/qHhRdX3o4r

— Mario Nawfal (@MarioNawfal) October 25, 2023
Elvis Dunderhoff contributed to this article.