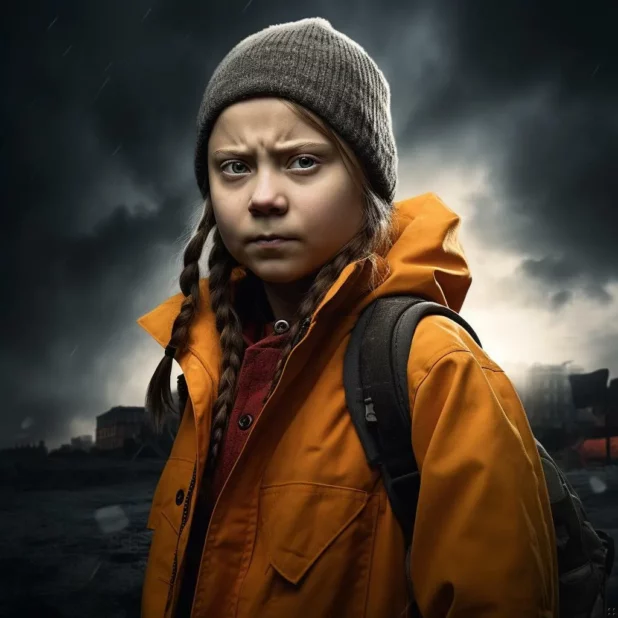 Greta is in the top 1% now, for sure.
She's made tens or possibly hundreds of millions off of her global warming scam.
Although I guess she already eats bugs.
The richest 1% of humanity is responsible for more carbon emissions than the poorest 66%, with dire consequences for vulnerable communities and global efforts to tackle the climate emergency, a report says.

The most comprehensive study of global climate inequality ever undertaken shows that this elite group, made up of 77 million people including billionaires, millionaires and those paid more than US$140,000 (£112,500) a year, accounted for 16% of all CO2 emissions in 2019 – enough to cause more than a million excess deaths due to heat, according to the report.

For the past six months, the Guardian has worked with Oxfam, the Stockholm Environment Institute and other experts on an exclusive basis to produce a special investigation, The Great Carbon Divide. It explores the causes and consequences of carbon inequality and the disproportionate impact of super-rich individuals, who have been termed "the polluter elite". Climate justice will be high on the agenda of this month's UN Cop28 climate summit in the United Arab Emirates.

The Oxfam report shows that while the wealthiest 1% tend to live climate-insulated, air-conditioned lives, their emissions – 5.9bn tonnes of CO2 in 2019 – are responsible for immense suffering.

Using a "mortality cost" formula – used by the US Environmental Protection Agency, among others – of 226 excess deaths worldwide for every million tonnes of carbon, the report calculates that the emissions from the 1% alone would be enough to cause the heat-related deaths of 1.3 million people over the coming decades.

Over the period from 1990 to 2019, the accumulated emissions of the 1% were equivalent to wiping out last year's harvests of EU corn, US wheat, Bangladeshi rice and Chinese soya beans.

The suffering falls disproportionately upon people living in poverty, marginalised ethnic communities, migrants and women and girls, who live and work outside or in homes vulnerable to extreme weather, according to the research. These groups are less likely to have savings, insurance or social protection, which leaves them more economically, as well as physically, at risk from floods, drought, heatwaves and forest fires. The UN says developing countries account for 91% of deaths related to extreme weather.

The report finds that it would take about 1,500 years for someone in the bottom 99% to produce as much carbon as the richest billionaires do in a year.

"The super-rich are plundering and polluting the planet to the point of destruction and it is those who can least afford it who are paying the highest price," said Chiara Liguori, Oxfam's senior climate justice policy adviser. The twin crises of climate and inequality were "fuelling one another", she said.
Yeah, well.
It's not a real problem.
If leftists are going to protest, let them protest the Jews.
🚨 FOOTAGE: Climate activist Greta Thunberg is interrupted by a climate activist after expressing solidarity with Palestinians. pic.twitter.com/NTENTnVW0p

— Mario Nawfal (@MarioNawfal) November 13, 2023