Abstract art is a more successful Jew hoax than the Holocaust.
It is shocking that this is still ongoing.
It doesn't make any sense.
A portrait of Pablo Picasso's "golden muse" and secret lover has sold for $139.4m (£114m) at auction in New York, making it the second most valuable work by the 20th-century artist.

Femme à la montre, painted in 1932, was described by Sotheby's as the "prized jewel" of about 120 artworks owned by Emily Fisher Landau, one of the greatest art collectors of the 20th century, that were sold on Wednesday evening.

The portrait comfortably exceeded Sotheby's estimate of at least $120m but fell short of the record for a Picasso at auction, held by Les femmes d'Alger, which sold for $179.4m in 2015. Four other works by Picasso have sold for more than $100m in the past 20 years.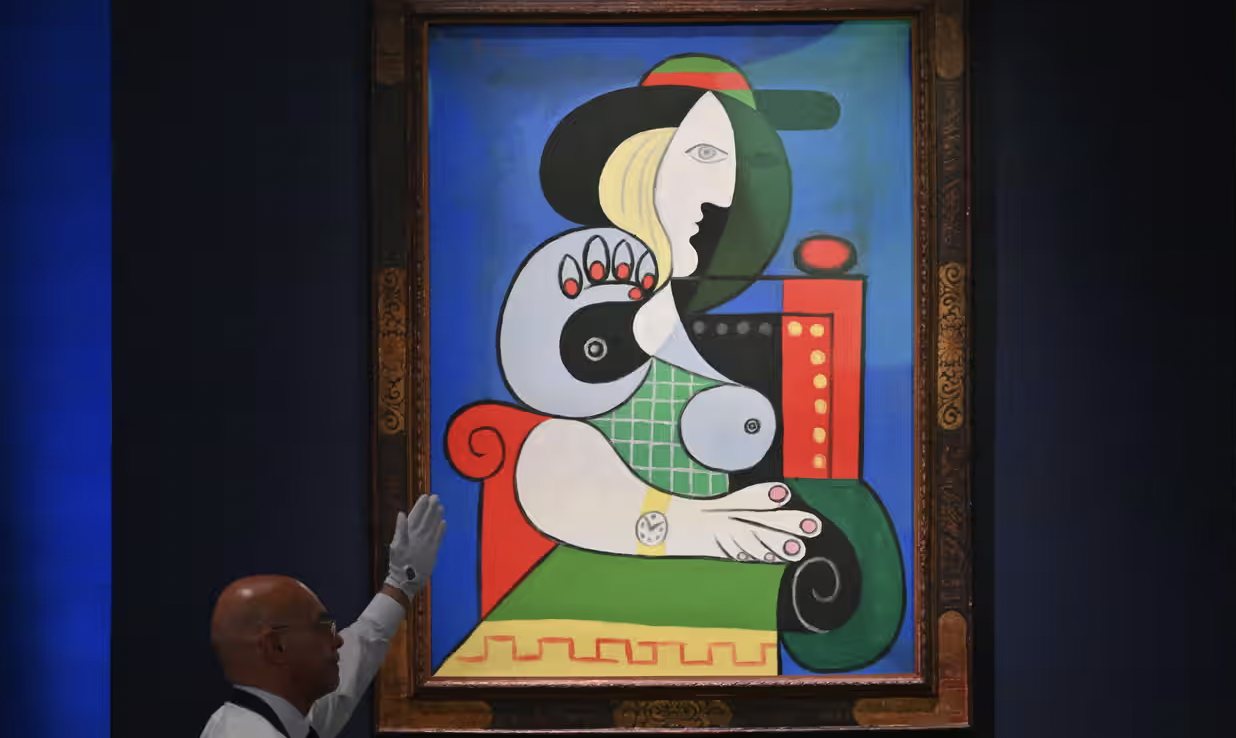 Can you imagine how those poor bastards in Tuvalu feel knowing this cost almost triple their entire GDP?
Picasso painted Femme à la montre during his explosive "year of wonders" as he prepared for his first large-scale retrospective in Paris at the age of 50.

By 1932, his clandestine affair with Marie-Thérèse Walter had been under way for several years. The relationship began when the artist, then 45, spotted the 17-year-old through the window of Galeries Lafayette in Paris. She inspired paintings, drawings and sculptures, some of which are considered the greatest works of Picasso's eight-decade career.
It's not art.
Art has a definition, and Picasso does not meet that definition.
This is a money laundering scam and a goyim-fleecing project.
AI will save us