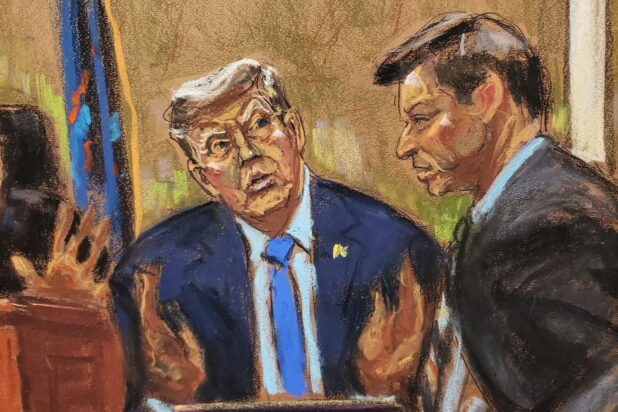 I can't keep track of this gibberish.
It's exhausting to even think about the tedious nature of this attempted political crucifixion.
Normally, a hated political figure would be exiled, publicly executed, pushed out of a window (with a police cover-up saying he jumped), killed in a car crash, shot by a lone shooter, or, at best, arrested for treason and sentenced without trial.
Instead of manning up and doing that, or simply ignoring him, the current political establishment has decided to nag him to death with goofy bullshit.
It's literal "tickled to death" type material, these prosecutions.
They're charging him with so many different things that it is obvious to everyone it is a scam prosecution. I mean, we're supposed to now believe it's been discovered that Trump lived his entire very public life as a criminal mastermind. It's not serious. A lot of people support it because they don't like Trump. But that's the question: "Do you like Trump or no? Or do you have a principled stance on political persecution?" (virtually no one has the third thing, including me tbh). And if that is the case, they might as well just exile him to Kelly's Island in Lake Eire, by decree.
Probably, a lot more people would feel comfortable with "exile to island by decree" than they do with this "tickled to death" thing.
Donald Trump complained of unfair treatment in defiant and rambling testimony on the witness stand at his New York civil business-fraud trial on Monday, prompting the judge to threaten to cut his testimony short.

Under questioning about his company's accounting practices, the former U.S. president repeatedly clashed with Judge Arthur Engoron, who is weighing whether to impose hundreds of millions of dollars in fines and other penalties that could hobble the real estate empire that vaulted Trump to prominence.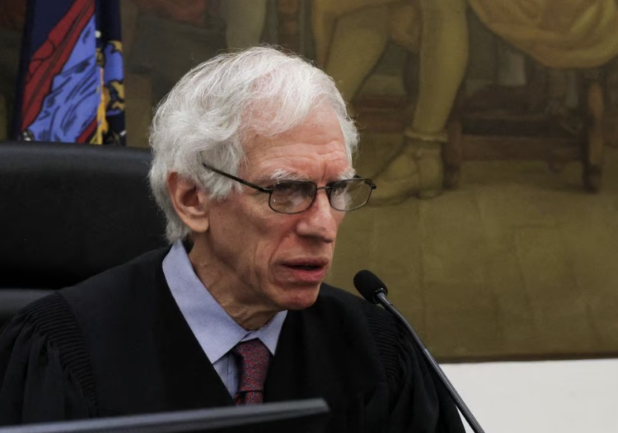 Engoron warned Trump, the frontrunner for the Republican nomination in the 2024 election, that he might remove him from the witness stand if he did not answer questions directly.

"Mr Kise, can you control your client?" Engoron asked Trump's lawyer, Christopher Kise. "This is not a political rally. This is a courtroom."
Man. That image is a flash of anger for me.
You can say whatever you want about Trump, and I have and probably will in the future, but no one has a right to tell this man what to do, really under any circumstances. Even if he did like, a school shooting or something, the arresting officers should take an apologetic tone with him about the whole situation: "I have to ask you to please come with me, sir."
No one has a right to tell President Donald Trump what to do, ever.
Trump often avoided direct answers, instead bragging about his properties and his wealth and questioning the motivations of New York Attorney General Letitia James, a Democrat, who brought the case.

"This is a political witch hunt and I think she should be ashamed of herself," he said.

Amid the fireworks, Trump acknowledged that his company did not provide accurate estimates of the value of apartment towers, golf courses and other assets. New York state lawyers said those values were pumped up to win better financing terms, and Engoron has already ruled that they were fraudulent.

But Trump said many of them, such as his Mar-a-Lago estate and Doral golf course in Florida were undervalued. He acknowledged that his Trump Tower residence in New York and his Seven Springs estate north of the city were overvalued.
This is not a real crime. Banks and potential buyers always do their own estimates on property values. I only vaguely even remember this case (not really joking about that), but I know that negress "Lat-Eesh-Uh" was presenting nonsense low numbers.
This is a joke.
I guarantee you, whatever Trump did was within established industry norms. That is his personality. Though it's not obvious, because he's bombastic, his name is "Drumpf." He is very German in the way he conducts his affairs. They have already combed through everything he's ever done and found nothing, so they pull out some industry standard that technically breaks some law that has never been enforced.
Everyone knows it's a joke, and even if Trump had actually committed a crime, no one would believe it, because you have this boy-wolf-crier dynamic.
Trump looks tired.
This was the best photo I saw: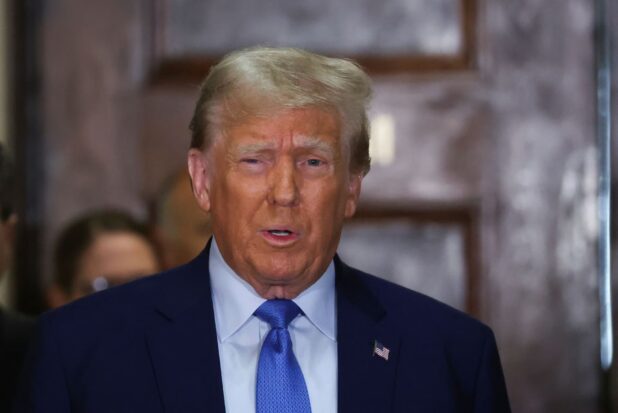 Still tired, but you can hear what he's about to say in your head by looking at him.
I sure wish he was still president. This has really just been a gigantic depressing nightmare. It's humiliating to us to have him humiliated like this. It's an attack on truth and justice – this whole series of events since that stupid virus hoax. Everything has been a gigantic fraud.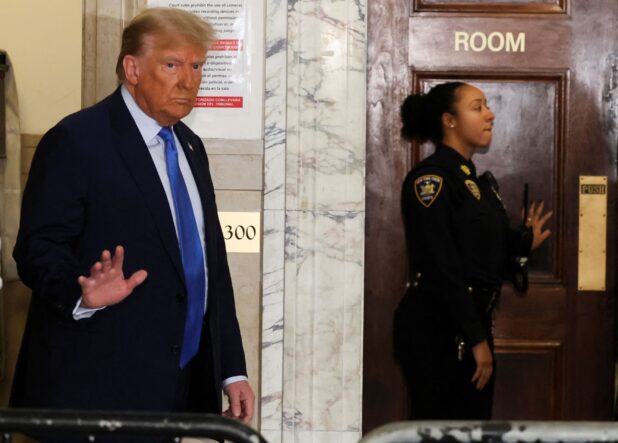 You see it?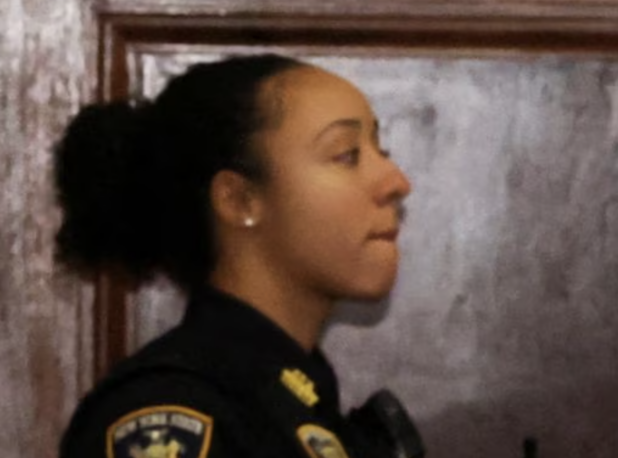 What is going on here? Is she Dominican?
Is she a black American with a white mother? That's not what it looks like to me, actually.
Literally "racially ambiguous."
Is this just what Americans look like now?
Whatever she is, I can tell she's "finna." These people have us surrounded, and they're all finna something. They're making this face all the time now. You see them.
It's not personal. I don't know that bitch. If I met her in real life, I wouldn't be rude to her. She doesn't appear to have much sex appeal, but I would be friendly and flirtatious as is my manner. I would not call her a nigger. I'm always friendly to everyone. It's not about that. The issue is that America is my home, and it's a white people country. These people should not be here.
America is a white people country and Donald Trump is the Leader of America. That is spiritually true. It's not physically true, but it remains spiritually true because it is what is supposed to be happening.