Newsom signed into law AB5 making LGBTQ competency training mandatory for teachers serving grades 7-12 (it will be an online training and the consent of it is still unknown to the public) CPUnion opposed AB5 as we strongly believe teachers focus should be academics pic.twitter.com/rqVBk6SCyu

— Kasia Williams (@KasiaLuza) September 24, 2023

I thought California already outlawed not being a tranny in a school? Isn't it official California law that if you're white and you're not a tranny you have to go to prison? I thought that's why they cleared all the blacks out of prison – to make room for non-tranny whites?
California Gov. Gavin Newsom signed several bills Saturday aimed at bolstering the state's protections for LGBTQ+ people, a day after issuing a controversial veto that was criticized by advocates.

The new laws include legislation that focuses on support for LGBTQ+ youth. One law sets timelines for required cultural competency training for public school teachers and staff, while another creates an advisory task force to determine the needs of LGBTQ+ students and help advance supportive initiatives. A third requires families to show that they can and are willing to meet the needs of a child in foster care regardless of their sexual orientation or gender identity.
Isn't it weird how we immediately went from "transgender kids" to "homosexual kids"?
It's almost like the entire tranny agenda was a plan by homosexuals to normalize sex with children.
"California is proud to have some of the most robust laws in the nation when it comes to protecting and supporting our LGBTQ+ community, and we're committed to the ongoing work to create safer, more inclusive spaces for all Californians," Newsom said in a statement. "These measures will help protect vulnerable youth, promote acceptance, and create more supportive environments in our schools and communities."

The governor also signed legislation that requires schools serving first through 12th grade to have at least one gender-neutral bathroom available for students by 2026.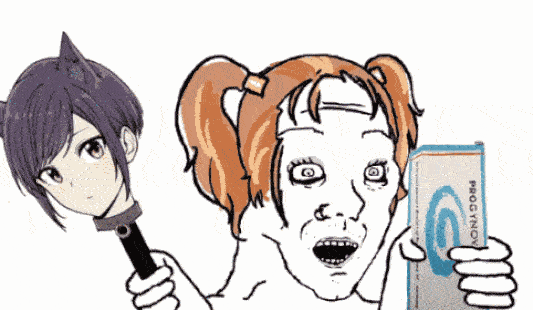 The law was spurred by a Southern California school district that instituted a policy requiring schools to tell parents when their children change their pronouns or use a bathroom of a gender other than the one listed on their official paperwork.

A judge halted the policy after California Attorney General Rob Bonta sued the Chino Valley Unified School District. The lawsuit is ongoing.
So, yeah – it is illegal for schools to tell parents if their kids are trannies, right?
I don't understand.
Regardless, I blame anime for all of this.
Don't be fooled by @GavinNewsom vetoing AB 957, which would've allowed judges to remove custody of children from parents who don't "affirm" their child's "gender identity."

It's a trick.

Newsom is running for President.

He needs you to think he's "moderate."

He's not.

— Liz Wheeler (@Liz_Wheeler) September 23, 2023